The focus at home might be on the delayed Olympic games, but Japanese sellers are back at the Marché with titles from the likes of Takashi Miike and Yoji Yamada.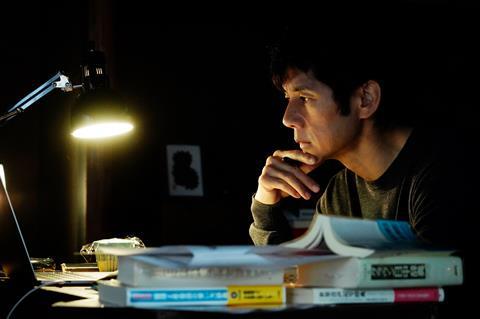 Japan comes into Cannes after a strong performance at the 2021 Berlinale, where Ryusuke Hamaguchi's Wheel Of Fortune And Fantasy won the Silver Bear grand jury prize. Hamaguchi makes a second appearance in Competition at Cannes following his 2018 debut in the festival with Asako I&II, this time representing Japan with Drive My Car, based on a short story from Haruki Murakami.
On the market side, Japanese sales companies have a gamut of new titles ranging from indies to anime to samurai epics, a sign of how the country's filmmaking industry is bouncing back following several states of emergency in its major cities. Expect renewed international attention on Japan as its vaccination programme picks up steam with about 1 million shots per day and with the Tokyo Olympics starting on July 23.
As the games approach, Tokyo and other major cities are observing quasi-emergency measures. Most cinemas are open, though with restrictions on seating capacity in some areas. Upcoming releases include Belle, the latest animated feature from Mamoru Hosoda (July 16; Toho); Last Of The Wolves, the much-anticipated follow-up to yakuza thriller The Blood Of Wolves (August 20; Toei); and Drive My Car (also August 20; Bitters End).
Festival
Drive My Car
Dir. Ryusuke Hamaguchi
Drive My Car combines the powers of two top Japanese talents: director Hamaguchi, whose Wheel Of Fortune And Fantasy won the Berlinale's Silver Bear this year, and Haruki Murakami, Japan's best-known contemporary author. Based on the 2013 Murakami short story of the same name, Drive My Car stars Hidetoshi Nishijima as Yusuke, an actor in mourning who slowly forms a bond with his new chauffeur, the tight-lipped Misaki (Toko Miura). Hamaguchi says the car-based setting is part of what convinced him to make the film: "Because it's a moving space, it's actually nowhere, and there are times when that place helps us discover aspects of ourselves that we've never showed anyone." The film will open in Japan on August 20 through Bitters End after premiering at Cannes.
Contact: The Match Factory
Market
Arashi Anniversary Tour 5x20 Film: Record Of Memories
Dir. Yukihiko Tsutsumi
Formed back in 1999, Arashi is one of Japan's most beloved boy bands. The five-member group, which has sold more than 30 million albums and singles over a 20-year history, went on indefinite hiatus in 2020, and this film captures one of their final concerts. The shoot involved 100-plus cameras and was directed by Tsutsumi, a veteran of music videos and narrative features including 12 Suicidal Teens. A Japanese cinema release is pending. Contact: Keiko Yoshida, Gaga Corp
A Balance
Dir. Yujiro Harumoto
The second feature film from director Harumoto, A Balance stars Yumi Kawai as a filmmaker who has been contracted to make a tele­vision documentary about a bullying incident that led to a death by suicide. As she digs deeper, she realises the story is not as simple as it originally appeared, while also learning her father — who runs a cram school — has had an inappropriate relationship with one of his students. The film won the New Currents Award at Busan International Film Festival in 2020 and is set for an autumn 2021 release in Japan. Harumoto's debut feature was the acclaimed indie Going The Distance in 2016.
Contact: Daichi Yashiki, Toei
Cube
Dir. Yasuhiko Shimizu
A remake of the seminal 1997 Canadian sci-fi thriller of the same name, this Cube also centres on a group of strangers who wake up in a series of claustrophobic box-rooms wired with lethal booby traps. Tensions flare as they work together in an attempt to escape. The film is directed by Shimizu — his second feature after 2019's Vise — with original creator Vincenzo Natali credited as creative adviser. It stars Masaki Suda (Hibana: Spark), Anne Watanabe (Miss Hokusai) and Masaki Okada (Drive My Car), and is scheduled for Japanese release in October.
Contact: Shion Komatsu, Shochiku
Fortune Favors Lady Nikuko
Dir. Ayumu Watanabe
Based on a novel by acclaimed writer Kanako Nishi and produced by leading Japanese comedian Sanma Akashiya, Fortune Favors Lady Nikuko is an animated feature about an apples-and-oranges mother and daughter pair who live in a quiet coastal fishing town. A slice-of-life story with strong female leads, it evokes the quieter, humanistic films of the Studio Ghibli oeuvre. Released in Japan on June 11, the feature was animated by Studio 40C (Tekkon Kinkreet), while director Watanabe's credits include Children Of The Sea.
Contact: Momoko Nakamura, Free Stone Productions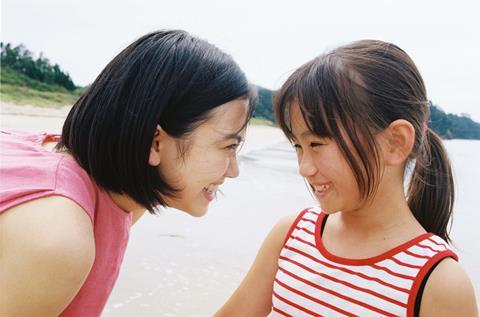 The Goldfish: Dreaming Of The Sea
Dir. Sara Ogawa
The Goldfish: Dreaming Of The Sea follows the burgeoning friendship between two girls, 18-year-old Hana and eight-year-old Harumi, who live in a foster home due to problems with their mothers. This is the first full-length feature by actress/filmmaker Ogawa, who studied under director Hirokazu Kore-eda (Shoplifters) at Waseda University, and whose shorts have won acclaim at festivals such as Yubari International Fantastic Film Festival. The Goldfish was released in Japan on June 25.
Contact: Daichi Yashiki, Toei
The Great Yokai War — Guardians
Dir. Takashi Miike
Prolific director Miike returns to the world of yokai (Japanese goblins) for this follow-up to his 2005 feature The Great Yokai War. This update centres around two young brothers who team up with ancient yokai spirits to defend the world against an evil force. The goblins are played by an all-star cast, including Sakura Ando (Shoplifters), Takao Osawa (Kingdom) and Nao Omori (The Outsider). The film is due to be released in Japanese cinemas on August 13.
Contact: Chiyo Mori, Kadokawa
Hazard Light (working title)
Dir. Hideo Sakaki
Hazard Light stars Ken Yasuda and Yuki Yamada as Sugai and Kariya, two drivers at a chauffeur service company. Sugai hides a dark past, which has resulted in someone trying to kill him, while Kariya is harbouring secrets of his own. The film's director Sakaki is known for 2013's Disregarded People. Yasuda also features in What Am I Contesting With? (see overleaf) while Yamada recently appeared in Baragaki: Unbroken Samurai. Hazard Light is set for a Japanese release in 2022.
Contact: Momoko Nakamura, Free Stone Productions
In The Wake
Dir. Takahisa Zeze
The prolific Zeze (see Tomorrow's Dinner Table, overleaf) takes the helm of In The Wake, a crime thriller featuring top stars Takeru Satoh (Rurouni Kenshin) and Hiroshi Abe (Still Walking). Written by Tamio Hayashi (The Eternal Zero), the film is about a series of murders that share a connection with the devastating earthquake and tsunami that hit eastern Japan in 2011. It is set for Japanese release in October.
Contact: Shion Komatsu, Shochiku
It's A Flickering Life
Dir. Yoji Yamada
The latest film from veteran director Yamada (It's Tough Being A Man series and Twilight Samurai), who turns 90 this year, It's A Flickering Life is an adaptation of a book by novelist Maha Harada based on her own life. Taking place during the golden age of Japanese filmmaking, the film is about a young man named Go (Masaki Suda) who has devoted his life to cinema — until he finds himself in the middle of a love triangle. The film is due for local release on August 6.
Contact: Shion Komatsu, Shochiku
Kontora
Dir. Anshul Chauhan
The second feature from Japan-based, India-born director Chauhan, Kontora is a black-and-white mystery about a young woman named Sora (Wan Marui), whose grandfather's Second World War-era diary might just lead to treasure in the woods. Meanwhile, drama erupts when a homeless man (Hidemasa Mase) enters Sora's life after her father (Taichi Yamada) hits him with his car. The film, which has already had a theatrical release in Japan, won the top award at Japan Cuts and Skip City International D-Cinema Festival in 2020.
Contact: Momoko Nakamura, Free Stone Productions
Last Of The Wolves
Dir. Kazuya Shiraishi
Last Of The Wolves is the sequel to the acclaimed 2018 film The Blood Of Wolves, director Shiraishi's throwback to the bloody, over-the-top yakuza movies of the past. The story focuses on Shuichi Hioka (Tori Matsuzaka), who was a mild-mannered young police officer in the first feature, but has now embraced the questionable tactics of his former partner, doing anything and everything in his power to stop a power struggle between two yakuza gangs. The film was released in Japanese cinemas on August 20. Contact: Daichi Yashiki, Toei
The Pass: Last Days Of The Samurai
Dir. Takashi Koizumi
Koizumi, who once served as an assistant director to Akira Kurosawa, directs this samurai tale starring acclaimed actor Koji Yakusho (Babel) as the real-life samurai commander Kawai Tsugunosuke, who made a valiant push for peace during Japan's Boshin War (1868-69). The Pass: Last Days Of The Samurai is shot on 35mm film, in a nod to the great samurai epics of old. Based on a classic novel that has sold more than 3 million copies, the film is due to be released in Japan in 2022.
Contact: Shion Komatsu, Shochiku
The Past Is Always New, The Future Is Always Nostalgic: Photographer Daido Moriyama
Dir. Gen Iwama
This documentary centres around the legendary Japanese street photographer Daido Moriyama, who still prowls the streets taking snapshots in his 80s. The film both introduces Moriyama and his philosophy and traces the efforts of his publisher to reproduce the photographer's seminal first photobook, published 50 years earlier, in time for 2018's Paris Photo fair. The doc was shot by a crew of one, director Iwama, at Moriyama's request. After pandemic-related delays, the film was released in Japan in April.
Contact: Momoko Nakamura, Free Stone Productions
Sensei, Would You Sit Beside Me?
Dir. Takahiro Horie
Sawako (Haru Kuroki) is a popular manga artist whose latest creation is about adultery, causing her husband Toshio (Tasuku Emoto) some serious consternation — mainly because he happens to be cheating on her. Is the manga Sawako's way of telling him she knows of the affair, or is it mere coincidence? The plot thickens when Sawako herself begins a romance with a driving instructor. The film is written and directed by Horie (Hurt), whose original outline for the story won the semi-grand prize at the Tsutaya Creators Program Film competition in 2018. Sensei is set for release in Japan on September 10.
Contact: Mami Furukawa, Nikkatsu
Tomorrow's Dinner Table
Dir. Takahisa Zeze
The second appearance by Zeze (64: Part I and 64: Part II) on Screen's list, Tomorrow's Dinner Table is about three young boys who all share the same name and their respective dysfunctional families. The film touches on difficult themes such as child abuse, dementia and poverty, shining a light into the darker corners of Japanese society. Starring as the mothers are Miho Kanno (Miracle Apples), Mitsuki Takahata (Haruko Azumi Is Missing) and Machiko Ono (Like Father, Like Son). The film was released in Japan in May.
Contact: Chiyo Mori, Kadokawa
True North
Dir. Eiji Han Shimizu
True North tells the story of North Korea's brutal political prison camps through the medium of animation. The film, which is based on the testimony of real-life defectors from North Korea, follows a nine-year-old boy named Yohan from Pyongyang, imprisoned for his father's alleged political offenses. The film was directed by Shimizu, a TED Residency alumnus who has also written graphic novels to spread awareness about life in North Korea. It was released in Japan on June 4.
Contact: Daichi Yashiki, Toei
What Am I Contesting With? (working title)
Dir. Toshio LeeWhat Am I Contesting With? stars Ken Yasuda as Haruo, a middle-aged manager of a local grocery store and family man who tends to overthink human relationships, and whose sole happiness comes in the form of praise from his supervisor. The film reunites Yasuda and director Lee, who respectively starred in and directed When I Get Home, My Wife Always Pretends To Be Dead. A Japanese release date is still to be confirmed.
Contact: Mami Furukawa, Nikkatsu