A documentary about the late actor examines a little-known aspect of his life.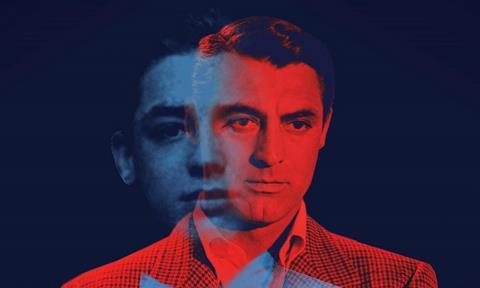 Mark Kidel's Becoming Cary Grant, which screens in Cannes Classics today, foregrounds an aspect of the Hollywood star's life that few of his fans knew about — his extensive therapeutic use of LSD in the late 1950s.
This was a case, as a headline in a Vanity Fair article later put it, of "Cary In The Sky With Diamonds".
Grant took LSD at least 100 times. "It was this massive exercise in introspection," Kidel reflects on the way Grant used the drug in order to help himself deal with difficult memories of his childhood in Bristol, when he was still known as Archie Leach.
The LSD angle was the perfect entry into the subject's life for the director. Kidel was also lucky to be able to draw on Grant's home movies. These were given to him by the actor's fifth wife, former publicist Barbara Harris. Shot in colour on 16mm, they were "kind of magical, not ordinary home movies."
Although Kidel was not originally a huge Grant fan, he identified strongly with aspects of the actor's back story. There was a traumatic moment in Grant's childhood when, aged only 11, his mother suddenly disappeared from his life. He didn't know what had become of her — and only discovered many years later that she had been committed to an asylum.
"My story is nothing like as dramatic but when I was 11, one day, on a Sunday walk with the family, my mother said 'I am leaving your father, I've met somebody else and you are staying with your father'," the veteran UK documentary maker remembers.
Showtime will be showing the documentary on June 9. Kidel is also hoping for further festival exposure post-Cannes.