French director discusses his return to Cannes Competition.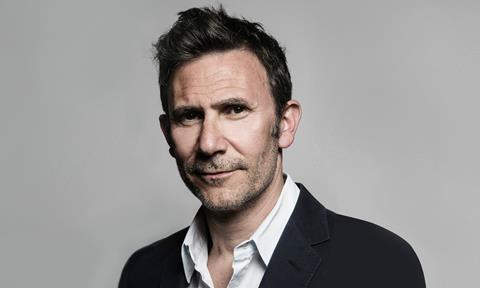 French director Michel Hazanavicius returns to Cannes Competition today (May 21) with his Jean-Luc Godard tribute Redoubtable, adapted from autobiographical work Une Année Studieuse by the filmmaker's ex-wife Anne Wiazemsky.
The film is set around the making of Godard's so-called 'revolutionary' film La Chinoise in 1967. Wild Bunch is handling sales.
What drove you to make a film about Jean-Luc Godard?
Anybody making cinema today owes something to Jean-Luc Godard. He unlocked so many doors, created so many spaces and made cinema possible for many people.
Anne Wiazemsky's book is a very personal account of life with Godard…
The intelligence of Anne Wiazemsky's account lies in the way she manages to retain the aspect of an intimate diary. She doesn't recount the story from the point of view of the woman she is now, but rather the woman she was then. There is a real Jean-Luc Godard who exists, but no one really knows him. My aim is not to create a carbon copy of Godard. I am inventing Jean-Luc Godard out of the Jean-Luc Godard created by Jean-Luc Godard. Anne Wiazemsky's account is another variation of a Jean-Luc Godard also created by Jean-Luc Godard.
Have you ever met Jean-Luc Godard?
No. I sent him a note the day the film went into pre-production. While we were shooting, he asked if he could see the screenplay, so I sent it to him but I never got a response. When the film was finished, I sent another note saying I could organise a screening but I didn't get a reply.
As a director, you have experienced both the highs and lows of premiering at Cannes, with The Artist and The Search. How do you feel about coming back with Redoubtable?
I feel like a duck just before the opening of the shooting season. At the end of the day, I've tried to make a film which is entertaining and fun. At Cannes, it's very difficult to second guess how people are going to react.