Boyd joined Screen in 1990, became editor in 1994 and left the magazine in 1999. He switched his focus away from film journalism to write about other industries, taking over the editorship of CNBC Business in 2009. Three years ago, he moved to Berlin, where he now lives.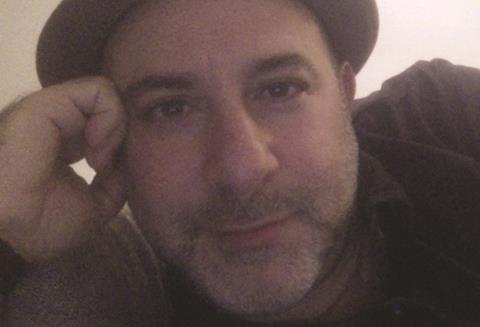 Biggest Cannes drama?
My first Cannes was in 1991; my last in 1999. In my mind they're all rolled into one, like memories of childhood summer holidays. Truthfully, the only drama I recall was when we were let down by technology: phones, modems, computers, the office burglar alarm – and inevitably when we were on impossible deadlines. When I first started, we'd use these rented computers with IMAX-sized screens and the stories would be uploaded onto floppy disks, which a guy would take to the printers in Nice on his motorbike. I always imagined the printers looked like characters in a Claude Berri film, toiling over old flatbed cylinder presses and nonchalantly dropping cigarette ash over photos of the stars.
Favourite Cannes moment?
I had some surreal moments, such as goofing around with De Niro during a photoshoot, babysitting a starlet who liked to party too much and scrambling down a hillside at the Cap-Eden-Roc to avoid the bill after inadvertently buying cocktails for most of Hollywood. I also shared many special moments with friends and colleagues in various low-key (or low-life) joints, usually when everyone else in town was desperately trying to get into some party or other. But my favourite moment happened every afternoon, when the front page of the paper was sent to the printers. I'd sit in an exhausted stupor, brimming with that mixture of joy, pride, relief and utter dread that only a Screen editor would recognise.
Proudest editorial achievement during your time at Screen International?
Cannes accounted for most of the highlights of my time at Screen. This was before the internet and, outside of festivals, Screen International was a printed weekly. At Cannes, we got to compete with Daily Variety and The Hollywood Reporter on a level playing field. I always felt we acquitted ourselves very well. I'm most proud of the work my teams achieved and of the camaraderie in the office. At the beginning of the festival, I'd stick sheets of paper, representing each issue we had to produce, on one wall. When we'd close each issue, the person who had written that day's lead story had to rip down that day's sheet before any of us we could go and eat. Looking back, this ritual is oddly moving to me. I'm sure nobody else who was there even remembers.
Biggest change in the international film industry that occurred while you were Editor?
The biggest change during the 1990s was that the international market officially eclipsed the domestic one, which resulted in most Hollywood studios finding themselves with new owners, and launching new "specialist" arms. It also led to a period of influential international sales agents. Oddly, as Hollywood became more aware of what was happening outside of LA, the Cannes Film Festival became more smitten with Hollywood star power. A slew of truly dreadful movies were given special screenings, culminating with the 1998 inclusion of Roland Emmerich's Godzilla. From my own point of view, it was fantastic to be Screen editor during the British film industry's revival. I became editor in 1994, the year of Four Weddings And A Funeral. At Cannes, I got to see Mike Leigh collect the Palme d'Or for Secrets & Lies and multiple indiscretions at the famous party for Trainspotting – an event far more fondly remembered than the actual film. I got to bask in the optimism surrounding the three National Lottery-funded "film studios" and Michael Kuhn's ambitions for PolyGram.
Looking back I think much of this optimism was misplaced. Far too many awful films were made simply because there was money suddenly sloshing around and at the same time everyone seemed to have largely lost the ability to make anything truly cinematic. Yes, our technicians can make Harry Potter fly and Sandra Bullock float, but I cannot believe how many perfectly good British films, including The Queen, The King's Speech, The Imitation Game and The Theory of Everything, actually work better on the small screen. Of course, given the direction the industry is now heading, that may yet be a huge blessing.
Biggest challenge facing the industry today?
With so many brilliant filmmakers, such as Jacques Audiard, Paolo Sorrentino and Asghar Farhadi, producing such terrific and varied work, it would be nice to think that the international film industry is in good shape. And artistically, it is certainly not being challenged by Hollywood, which has staked its future on CGI, gimmicks and comic books. The main threat comes from the international TV community, which is enjoying an Age every bit as Golden as the one the American TV industry is enjoying. Spiral, Braquo, Borgen, The Bridge, Line Of Duty and Peaky Blinders are every bit as good as Breaking Bad, True Detective and Mad Men. Jane Campion and Michael Winterbottom will not be the only international auteurs to appreciate the pace and depth of narrative that TV drama offers. Once Netflix starts producing European TV drama, as it surely will, the game will really change.