After 19 years at Screen, including 12 years as the Los Angeles-based US editor, Mike joined Protagonist Pictures as CEO in 2012.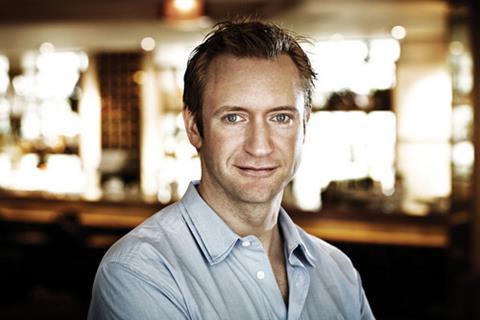 Biggest Cannes drama?
We have had a long history of theft during the festival. Our French correspondent woke up in the middle of the night one year to find a burglar in her hotel room. Bags, money, perfume, phones – you name it, we had it stolen. Once I had my wallet stolen from my inside jacket pocket as I was walking down the Croisette. Plenty of drama in petty crime.
Favourite Cannes moment?
There are many treasured moments, mostly related to seeing films. Pulp Fiction (pictured), Breaking The Waves, Mulholland Drive, Irreversible, Le Havre, 2046, 4 Months, 3 Weeks & 2 Days, Silent Light, The White Ribbon, Amour. I love how world cinema becomes the currency for two weeks and opinions on films dominate the conversation. And, of course, how each film is referred to by the director's name – the von Trier, the Reygadas. Having a white press badge made the whole process a lot easier!
Proudest editorial achievement during your time at Screen International?
The challenge for me as editor was to convert the print publication from weekly to monthly and sustain the year-round brand as a principally digital service. Amidst all the violent changes that publishing was going through, I think I managed that.
Biggest change in the international film industry that occurred while you were Editor?
The dramatic expansion of the international box office basically happened when I was in LA as US editor and it was fascinating to witness and record how Hollywood responded to the shift. The studios had always looked down on international as just another ancillary but in a short period they watched as international started to exceed and then dwarf domestic. Their whole business model had to change.
Biggest challenge facing the industry today?
TV. It's becoming the venue where film-makers go to tell stories with freedom and imagination; that used to be independent cinema.