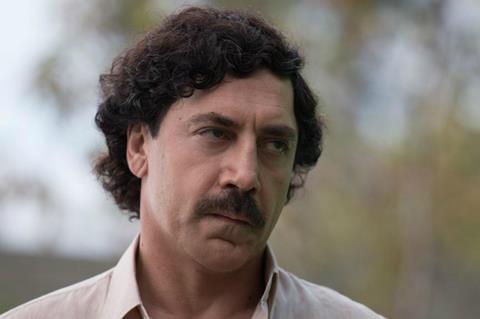 In a quiet lane in Shuangjing, the Beijing district where young filmmakers and actors tend to congregate, Hishow Entertainment is putting the finishing touches to its new office.
When completed, the standalone, two-storey building will house a staff of around 30 and feature a lobby that can be transformed into a screening room - a fitting centrepiece for a company that aims to put cinema at the heart of everything it does. Showing off the new space, Hishow founder Wang Haiyi talks about his time studying in Paris.
"I did a Masters in Economics of Cinema at the Ecole Normale Supérieure, which has probably influenced the kind of films I'm interested in," says Wang, who followed that with a PhD in Economics of Media, also in Paris. "We handle big international movies but we also want to distribute arthouse films. They're much more difficult, but I've retained an interest because of the time I spent in France."
After graduation and a stint working in sales at Lagardère in Paris, Wang returned to China and worked in the international departments of Chinese studios Le Vision Pictures and Pegasus Media. Sensing a gap for a company that was more internationally focused, he convinced Xu Bin, an old friend from his Paris student days who was working in finance, to help him launch Hishow in 2014.
Initially known as a buyer, Hishow has acquired and worked on the theatrical release of films such as The Imitation Game, 3D CGI animation Ballerina (aka Leap!) and action title Triple 9 - collaborating with China's two official distributors of foreign movies, China Film and Huaxia. At this year's Cannes, it also picked up two family comedies from Gaumont - Christmas & Co starring Audrey Tautou, and Gaston - as well as animated feature Tall Tales.
Among these titles, The Imitation Game was a surprise success. Although it only took $430,000 (rmb2.86m) on its first day, it went on to gross $8m (rmb53m). "We didn't stop the marketing after the opening day. We kept pushing the film and it eventually picked up on word-of-mouth," explains Xu.
But as importing independent foreign films is a hit-and-miss business in mainland China, it was a logical step for Hishow to move into investment and production. The company started small, co-producing Dai Sijie's 2015 romantic drama Night Peacock with Chinese and French partners, and later started investing in larger international films.
At this year's Berlinale, the company clinched a deal with Nu Image/Millennium to invest in two projects: action-thriller Hunter Killer, starring Gerard Butler and Gary Oldman, and Loving Pablo, a biopic of Colombian drug lord Pablo Escobar, starring Javier Bardem and Penelope Cruz. In both cases, Hishow retains Chinese rights.
At the recent AFM, the company also announced it would co-present Ridley Scott's All The Money In The World, starring Michelle Williams and Christopher Plummer, with STX Entertainment. Hishow will be the exclusive rights-holder and distributor in mainland China.
Wang sees such investments as the first step towards the company generating or taking a bigger share of international projects. "Our goal is to finance and produce movies for the international market and share international revenue. We don't want to be just a Chinese film company - we want to be a global company," he says.
To facilitate that, Xu is currently setting up a fund in Hong Kong that will be used to finance international films. While Hishow will continue to board other people's films as investor or co-producer, it is also developing its own projects, including an action film to be directed by Prachya Pinkaew (Ong Bak, Tom Yum Goong) and a co-production with a Japanese studio.
Market diversity
At the same time, the company will continue to look at specialist titles to bring to China. Wang says this decision is based on sound business sense, not just nostalgia for his Paris days, as the China market is showing signs of becoming more diverse. He points to the success of competitors' titles since the beginning of 2017, such as La La Land, Manchester By The Sea, Indian drama Dangal and Chinese documentary Twenty Two. More recently, Spanish drama Invisible Guest (Contratiempo) grossed more than $25m in China. "The audience is becoming much more discerning - and the authorities want to see quality movies in the market to educate both the audience and local filmmakers," says Wang.
Specialist film distribution remains challenging, however. For every breakout hit, there are scores of titles that never pass censorship, or clear all the hurdles only to fail at the box office. And while it performed decently with a gross of $6m (rmb40m), Wang points to Ballerina as an example of the limitations: "The film worked well in Beijing and Shanghai, and we thought it could also work in cities like Chengdu and Zhengzhou, but in the end the audience in those second-tier cities regarded ballet as high art."
In general Wang sees the trend moving towards the China market becoming much more international: "It will take time but there are more distributors and producers like us who have studied in the US and Europe, then returned home and want to bring something new to the Chinese audience. And we should remember that China itself is also ethnically diverse. Not everything is going to work here, but we believe that in the next few years the market will bloom."