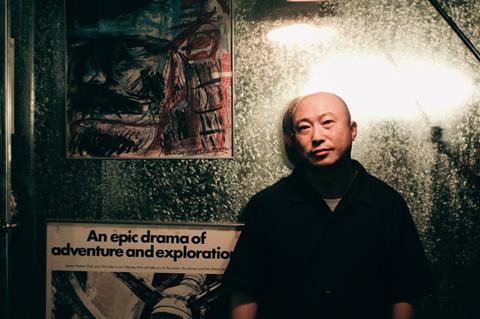 Manchurian Tiger, the fourth feature of Chinese filmmaker Geng Jun, received its world premiere today (June 16) at the Shanghai International Film Festival, where it is playing in main competition.
As with his previous films, a group of offbeat characters take centre stage. This time, a truck driver, his pregnant wife, his mistress and a poet recovering from mental illness are caught up in a series of unfortunate events, including a debt problem and the death of a dog. The majestic Manchurian Tiger also makes an appearance.
Main financiers include Blackfin Production, U.Lan Media Xuzhou and Rediance, which also handles international sales.
Geng's previous film, Free + Easy, won a special jury prize at the Sundance Film Festival in 2017, while his 2014 short film The Hammer And Sickle Are Sleeping was named best short film at the Golden Horse Awards. His other feature credits are 2004's Barbecue and 2008's Youth.
What does the title Manchurian Tiger mean?
When I spot a Manchurian tiger in the zoo, the way it raises its head from the pit to look at the visitors made me think of the circumstances of people. Manchurian tigers are rare and precious, just like every human being. They used to be fierce but now they become so lonely in the zoo. I can't help but ask myself, "Will they regain their fierceness if they are no longer in the zoo?" The question is also for the fate of the protagonists in the film.
Most of your works are set in Heilongjiang province, located in China's northeastern corner, closer to Russia than to Beijing. How is your creativity influenced by this setting?
I grew up there. The winter is long, lasting six months of the year. I love the snowy winter there. The land covered with thick snow was my childhood playground. After becoming a scriptwriter and director, I would film the place and tell stories of the local people. My emotions are connected with this place. The snow and the cold weather make it very romantic and poetic.
I now live in Beijing most of the time. I would go back to my hometown Hegang every Chinese New Year to spend a couple of months with my parents. My friends and relatives are in Hegang. I love Hegang, which is a coal-mining town. Manchurian Tiger is set there and the story is based on events of friends.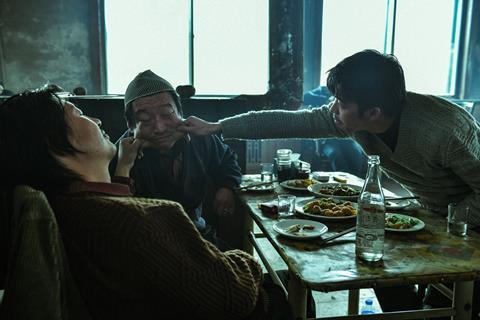 Manchurian Tiger carries a strong sense of dark humour like your previous works. Why is it important for you to tell a sad story through humour?
My works are all tragicomedies. I like to present the many different facets of people this way, which will leave a longer impression and keep a nice pacing. People from the northeast have a good sense of humour. Life is hard there, but we are happy people. I like to infuse their humour into my writing. I hope that audiences can respond to my films and find enjoyment and resonance in them.
The pacing of a film is very important. I would set the narrative pacing while writing the script. Humour comes from my personality. It is the code in my works. Once the audiences break the code based on their own experiences, they can take the humour away with them.
Instead of your regular actors, you have used a different main cast with Zhang Yu (Dying To Survive) and Ma Li (Never Say Die). Is it because Manchurian Tiger is a more commercial film?
The roles suit Zhang Yu and Ma Li very well. Their performances were outstanding when playing opposite each other in the film. They have great chemistry with [my regular actors] Chang Zhiyong and Xu Gang, who also play important roles. All of them form a nice ensemble. Manchurian Tiger can appeal to the tastes of everyone. I hope it can reach out to more audiences.
What was the production schedule like? Was it affected by the pandemic?
We shot for two months from December 2018 to January 2019. Editing was spread over 10 months, which was longer than usual because of the pandemic. We couldn't work for about six months. Offices were closed and there were restrictions for people coming in and out. We have no choice but to move our work online, which affected our post production. We had a lot of footage. I needed to sit down and discuss with the editor what to keep and what to let go. The editor is crucial in getting the structure right, while through the composer, music becomes a character in the film too.