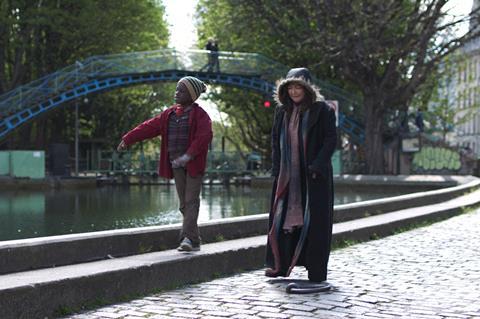 German, France-based director Claus Drexel is best known internationally for documentaries America and On The Edge Of The World, which have played at festivals worldwide.
America explored the mood among poorer residents of the US state of Arizona on the eve of Donald Trump's election as US president in 2016 while his 2013 work On The Edge Of The World, captured the lives of homeless people in France.
Drexel drew on the personal stories he documented in the latter work for his new fiction feature Under The Stars Of Paris.
Popular French actress Catherine Frot stars as a down-and-out woman who comes to the rescue of a young African boy, who has become separated from his mother after a raid on the Paris migrant camp they called home. Together, they set off on a journey across the underbelly of modern Paris to find the boy's mother.
Drexel says he was eager to return to fiction after a decade-long focus on documentary, having originally started out as a director with the 2008 fiction feature Family Values. His diversion into documentary, which began with On The Edge Of The World in 2013, originally grew out of a desire to better understand the lives of people living on the streets in France.
"I thought the best way to do this would be to make a documentary about them, which is what I did and then one documentary led to another," he explains.
On The Edge Of The World would in turn, however, later open an unexpected door back into fiction when Frot, who supports a number of humanitarian causes, got in touch because she loved the work.
"It was a happy coincidence because it was at a time when I wanted to back into fiction," says Drexel, who had been mulling how he could further use the stories he had gathered for On The Edge Of The World.
"I'd been fully immersed in that world, not just on the streets in Paris, but also visiting migrant camps in Calais, and had been thinking about how to transpose this material into a fiction," he explains.
Frot introduced Drexel to producer friend Etienne Comar, who wrote and produced the 2012 comedy drama Haute Cuisine, in which she starred. Comar in turn brought Didar Domehri at Maneki Films on board. The pair previously collaborated on Girls Of The Sun.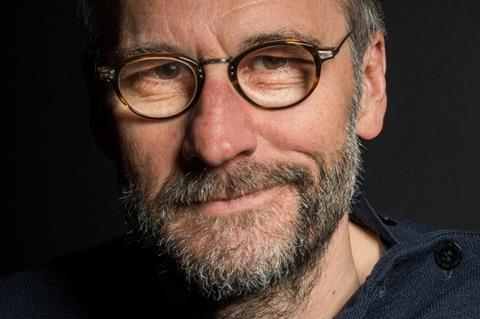 Taking inspiration from a real-life female character in On The Edge Of The World, Drexel created a character for Frot defying popular preconceptions around homeless people.
"She speaks like Marguerite Duras. The story hints at a past as a scientist… it's not what people expect," he says.
Drexel also introduced Frot to the world and people featured in On The Edge Of The World to help her build her character.
"I took her to soup kitchens and centres for the homeless and introduced her to a lot of homeless people that I knew. She spent a lot of time with them. She was determined to do them justice in her performance."
The immigrant angle of the story grew out of the fact that Drexel was writing the screenplay at a time when makeshift migrant camps were beginning to proliferate in and around the French capital.
"I wanted the film to bear witness to the world we're living in right now. You can't talk about homeless today without talking about migrants," he says. "Too often we only see the problems related to their presence. We forget they are human beings too."
The film was shot mainly on location on the streets and in the soup kitchens of Paris, using professional actors as well as members of a drama group for homeless people in which Drexel is involved.
"I wanted to use homeless people as much as possible but it can be complicated getting them to turn-up for a set time and place," he said.
He got around this by setting the shoots immediately after a special breakfast for homeless people in a Paris church where he knew people would congregate.
"I'd attend the breakfast and then say, 'We're shooting some scenes for a film today. Who wants to get involved?'," he recounts.
Drexel reveals it was not always easy to get permission to shoot the film on location in central Paris due to the subject matter. A request to film on location close to Paris's infamous Le Millénaire camp was refused. Situated in the shadow of a big shopping centre in northeast Paris, it has been dismantled several times over the last two years.
In spite of the gritty story and real-life settings and cast, there is an air of fantasy to the tale as Frot's character re-connects with her emotions and re-discovers a purpose in life when she takes the young boy under her wing.
Drexel acknowledges that such a scenario is unlikely in life, but is unapologetic for this aspect of the storyline.
"This fairy-tale feel is an important element of the story for me," he says. "With the Age of The Enlightenment, the world became a very rational place. This was generally a good thing but at the same time, I sometimes feel we've become too rational. I want a bit more poetry and like to look at things in a way that is not purely factual… I even do this in my documentaries."
The film, which has already drawn strong sales interest, gets its international market premiere at the EFM. Diaphana Distribution will release the film in France in April.