What to watch, where to network and what not to miss at France's Clermont-Ferrand International Short Film Festival (Feb 3-11).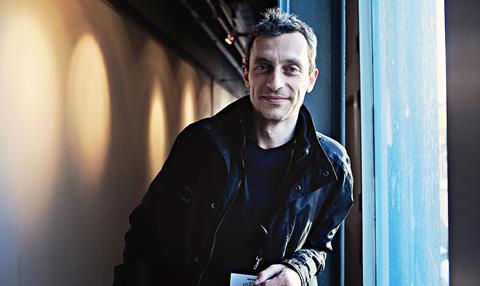 Clermont-Ferrand International Short Film Festival (February 3-11) is one of the circuit's biggest and most prestigious short-film festivals.
Held in the industrial city of Clermont-Ferrand in central France, it boasts a large, young and enthusiastic following: audiences of more than 160,000 in 2016 made it the country's second biggest festival crowdpuller after Cannes.
Clermont-Ferrand has three competitions - International, National and Labo, which focuses on experimental fare - and hosts a range of retrospectives, ensuring a plentiful and varied range of screenings.
As the world's biggest short-film market in terms of delegate numbers, a blend of enthusiasm and networking keep the industry returning year after year.
"Clermont-Ferrand has a solid reputation for being extremely affordable, easily accessible and very open-minded," says Laurent Crouzeix, general delegate of the festival.
"Some of the best films made in the last 15 months or so are shown in competition, while themed programmes showcase films that can go back several years.
"As a spectator one has to come with a curious mind," he suggests. "Shorts are very good at giving an instant pulse of the world through engaging stories. They can also venture into real or imagined territories that are seldom explored in longer films or mainstream media. They can represent a formidable launchpad for the career of filmmakers, who can experiment with visual ideas with more freedom."
This year's festival will also present further opportunities for the industry. The market is expanding, with an extra 200 square metres to allow for more stands and a conference room.
"It's a great opportunity to welcome more stands and countries, with Egypt, Brazil, Ukraine and China part of the new exhibiting countries," explains market head Anne Parent.
Some 3,500 industry delegates attended Clermont-Ferrand in 2016, according to Parent. This year 131 companies from 35 countries will be exhibiting and there will be 56 forums and conferences during the market. There will also be 16 exhibitor screenings.
She is upbeat about the state of the industry, despite the downward trend in TV buyers attending the market.
"There [are] other platforms," Parent points out. "For example, Sam Morrill, lead curator at Vimeo, is attending to source films for both Vimeo Staff Picks and Vimeo On Demand."
Don't miss
UK band Tindersticks are returning to the festival with their film and music project Minute Bodies, which will see them perform a live score to films by nature documentary pioneer F Percy Smith, before the show goes on tour in France and Europe.
Where to network
While the market (February 6-10) is the nexus for the industry during the day, L'Univers - the 'petit' bar opposite the main festival centre - becomes the focal point in the small hours.
Hot picks
Clermont-Ferrand is famous for having a no-premiere policy and works well as a snapshot of the short-film world over the past 15 months.
With 165 films across the competitions, there is a dizzying array on offer.
Laurent Crouzeix, general delegate of the festival, points out there are a large number of returnees to the festival: "The audience will get to see new films by previous Clermont-Ferrand prize winners including Aude Léa Rapin, Lotfi Achour, Hu Wei and Pierre-Emmanuel Urcun, alongside other well-known shorts filmmakers including Gaelle Denis, Daniel Mulloy, Wissam Charaf, Chris Shepherd, Cécile Rousset and Jeanne Paturle, Bill Morrison and Karolina Specht.
"New names will also make their appearance on the big screen for the first time at the festival," Crouzeix adds.
There will be a focus on Colombia that will see a delegation of Colombian producers attend for the first time to take part in the Euro Connection co-production forum, mingling and sharing project ideas with their European counterparts. This year's edition will also include a section focusing on dark humour.