Actor Woody Norman had barely been to the US before filming Mike Mills' C'mon C'mon opposite Joaquin Phoenix. Screen talks to the young Londoner about a star-making performance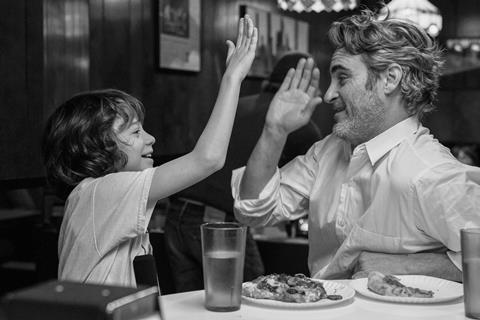 The first thing that is clear about Mike Mills' C'mon C'mon is the fact Joaquin Phoenix is delivering another low-key marvel of a performance. The second thing is that Phoenix, arguably one of the finest actors of his generation, is easily matched — and on some occasions acted clean off the screen — by his then-11-year-old co-star Woody Norman.
In the black-and-white film, Norman plays Jesse, the nephew of Phoenix's radio journalist Johnny. It is a performance full of raw, on-the-surface emotion and pinballing, unpredictable energy. Like Johnny, the audience is fascinated, and at times slightly alarmed, by this mercurial, vibrant but vulnerable presence. Jesse and Johnny are thrown together when Jesse's mother (Gaby Hoffmann) is required to offer emergency support to her bipolar ex‑husband. Unable to take time off work, Johnny embarks on a cross-country trip via New York and New Orleans, with Jesse in tow.
The assumption tends to be that a child performance of this quality results from casting an actor who resembles the character as closely as possible. But this is not the case with Norman. Firstly, unlike his Californian character, Norman is British, with no US heritage. He puts his accurate accent down to previous coaching: "A couple of years before we even started filming, I did vocal training for another job [a small supporting role in The Current War] so it's always kind of been a second accent for me."
Secondly, the assured now-12-year-old — who is passionate about animal rights, collects vinyl and plays guitar, bass and ukulele — has little in common with the eccentric and rather fragile Jesse. "We are very different. I've always been more extroverted. Well, not always, but he's more introverted and I've always been better with people. I've never had a point in my life where I haven't had friends, but Jesse has had a point like that. So I think what made me want to take the job is that Jesse and I are so different. I liked how weird Jesse was, and I got to play with that weirdness."
Growing relationship
What he did share with the character of Jesse was the opportunity to discover America. The film shot chronologically, so Norman's journey matched that of his character. It was an experience Norman found to be valuable. "I grew as Jesse grew in the story, and same with me and Joaquin's relationship," he says. "At the beginning, we didn't know each other well but we were still friends. So as the film progressed, we got just as close as Jesse and Johnny were." Now, Norman and Phoenix are firm buddies who regularly message each other "from my mum's phone, obviously".
Travelling around the US was equally thrilling. "It's very different there. I wasn't used to it. I had been to America for a single day for auditions, but I'd never been there for months. It's weird because LA is so loose, and London, where I'm from, everyone's kind of tight."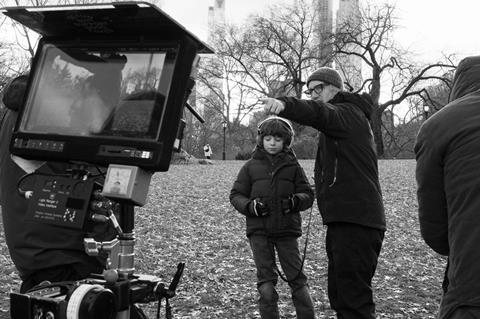 Although his profile has been boosted immeasurably by his performance in C'mon C'mon — which premiered at Telluride and was released by A24 in the US in mid-November, reaching $1.1m at press time — Norman is by no means a newcomer. His career started as a child model, then, at the age of five, he asked if he could try his hand at acting. There is a family precedent for working in the entertainment industry: Norman lists an "auntie who was an actor for a while, and her husband is a script editor". Norman's mother, Vonda Barnes, was a member of a late-1990s girl band called Madasun and subsequently worked as a TV presenter.
Norman's credits include Poldark, the highlights of which were working with Aidan Turner and riding horses ("very fun"). Since C'mon C'mon, he has appeared in two horror films, Cobweb and The Last Voyage Of The Demeter.
In the spirit of C'mon C'mon opening channels of communication between children and the older generation, does the young actor have a message for the grown-ups? "We have opinions and they're just as valid as yours, and to never not listen to someone because of their age." There seems little danger of that when it's Woody Norman doing the talking.