Seetha Kumar joined Creative Skillset as it faced financial crisis, while a UK production boom has created a skills gap that is being urgently addressed. She tells Screen about the skills body's industry-facing realignment.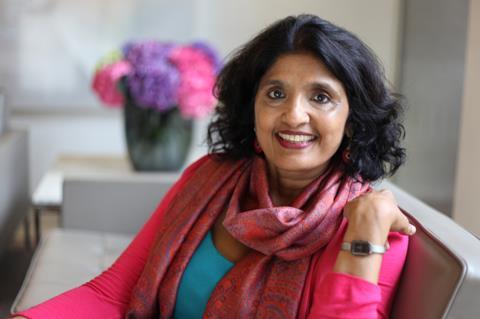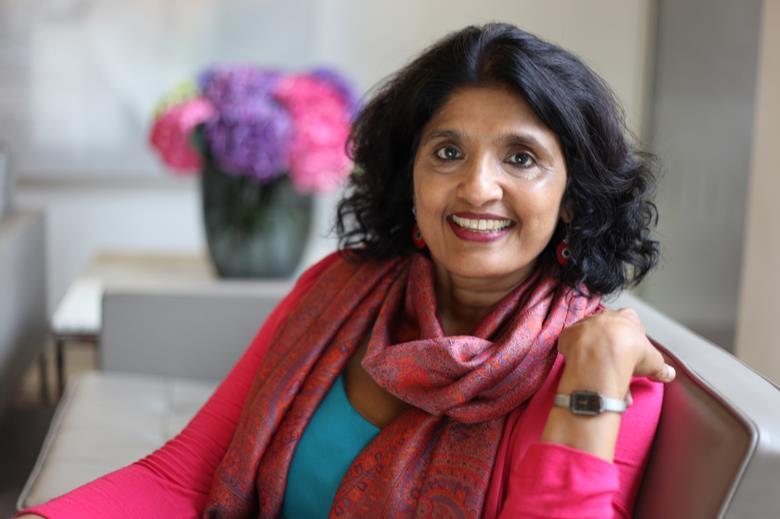 When Seetha Kumar joined Creative Skillset as CEO in October 2015, she arrived at a time of soul-searching and financial challenge. Under the Blair-Brown Labour government, Skillset had benefited from ongoing funding, but the subsequent Coalition ended it, replacing it with project funding. As Kumar joined, a major government project was coming to an end and, specifically within film, the BFI Film Forever strategy was also approaching its expiry date.
But Kumar says that responding to a sudden variation of income wasn't as big as the existential challenge the organisation needed to face up to: "The big questions when I came on board were: who are we, what are we going to do and why should we exist?" In answer, Kumar decided that the expansion of Creative Skillset's training and education activities into sectors such as advertising, marketing, fashion and publishing were detracting from its core mission.
"When crisis happens, it forces you to look," she says. "The refocus was, firstly, we are about screen and, secondly, we are very much for industry, by industry, about industry and, on a more practical level, we wanted to deliver value. The board was very supportive of that approach." The sectors Creative Skillset now targets are film, high-end television, television, animation, children, games and VFX.
BFI action plan
Kumar was, in essence, taking Skillset (as it was originally called) back to its roots. Sometimes misperceived as a quango, the organisation is a charity set up by the screen industries in 1992, with funding from major industry employers and government, to provide a coherent overview of skills provision — something that is particularly needed, given the project nature of most film and television, and the panoply of small companies ill-equipped to offer sustained training support.
Throughout 2017, Creative Skillset shed staff, and roles fell vacant. Then, in December, it was awarded a new film skills contract by the BFI, with a value of £19.5m over four-and-a-half years and a specific 10-point action plan brief. The contract will be delivered by a team of new and existing staff led by new head of film Gareth Ellis-Unwin, who is taking his career in a different direction following a successful run in film production.
Ellis-Unwin's appointment follows a beefing up of Creative Skillset's board with industry heavyweights, including the addition in 2016 of Endemol Shine UK CEO Richard Johnston, who then became chair in 2017. Says veteran producer Iain Smith (Children Of Men), who joined the board last year: "Previously, it tended to be top-down provision of policy and strategy, and I've long been arguing that there needs to be much more engagement and interactivity with industry — first of all, to be properly informed. Everything is changing very rapidly in the business; every month there are new technologies, new ways of making films and delivering them."
Smith adds that he encouraged Ellis-Unwin to apply for the head of film post. "He's been in the trenches and he's been successful. He gains immediate respect and, therefore, the trust that people need to have. He has a very difficult job ahead of him, which he's up for. He's a naturally optimistic character and is equable in the face of potential chaos, which you have to be in the film game. I think it's going to make a significant difference to how the industry perceives Creative Skillset."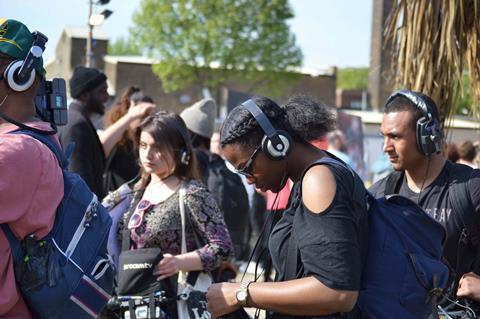 Kumar rebuffs any suggestion that Skillset was the inevitable partner choice for the BFI's new skills strategy, or that winning the contract was easy. "We produced a very, very detailed bid," she says. "It was intense. We had a two-stage interview process and it was tough — rightly."
Ellis-Unwin adds, with regard to the contract: "It is phased, it is tiered and there are achievement criteria that we need to meet by March 2019 to get into the next phase." Skillset's work will be assessed and audited by new BFI director of education and skills Leigh Adams.
Skills gap
Part of the rigour in the process relates to the fact that a large screen skills gap has emerged on Skillset's watch, and there has been a lack of anticipatory planning.
Explains Kumar: "The reason we recalibrated as a body, and the reason the BFI has taken the right forensic focus, is there is such a pain point in terms of skills shortages because we've had a boom in inward investment. There is a real run on talent. With both high-end TV and film booming, you absolutely need people. So the BFI and every organisation is saying, 'What happened? Why is there a big gap?' Some of it is because of growth. It's also about the fact that the world is changing and we do need to move quickly."
Kumar is encouraged by the fact that Ellis-Unwin was interested in joining Skillset, and his team is soon to be reinforced by others with pertinent industry experience. "I'm delighted that we're getting calibre," she says. "It means that the vision and the plan has logic, and is attractive to luminaries such as these, and also that industry wants to give back. This is the moment where you can make the change happen."
The BFI Film Skills 10-point action plan
1 - A trusted online careers information service.
2 - Courses to be accredited and industry approved.
3 - New apprenticeship standards.
4 - A forecasting service to anticipate skills gaps.
5 - Create a stronger bridge from the BFI Film Academy to the film industry.
6 - A mentoring service for new entrants and returnees.
7 - New regional centres of excellence for screen craft and technical skills.
8 - New bursary programme to widen participation.
9 - New courses for continuing professional development (CDP).
10 - Mobilise the industry to engage in skills and training.