Dir/scr Justin Molotnikov. UK. 2009. 93mins.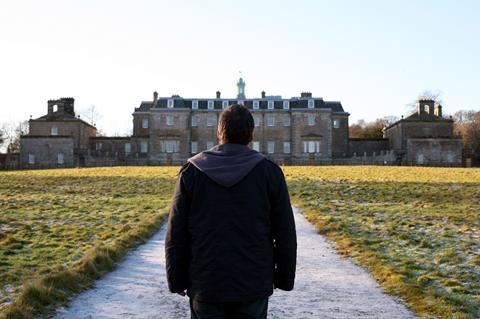 Justin Molotnikov makes a decent case with his debut feature, a thriller of sorts about a misanthropic Edinburgh stand-up comedian who becomes embroiled with a sinister ex-classmate. Technically-assured, Crying With Laughter starts involvingly enough, but the veers out of Molotnikov's grasp, dissipating hard-earned dramatic tension as it backs itself into implausibility.
What this feature will be remembered for, however, is a compelling, confident performance from Stephen McCole as the addled stand-up: it is a real breakthrough moment for the actor in a noticeably well-written part.
This film is easy on the eye despite an evidently small budget
Crying With Laughter could find a small theatrical audience at home in Scotland, followed by UK ancillaries, particularly TV. Elsewhere, it's a good calling card for the director and his cast and crew. McCole's performance should draw some press and possible inquiries about remake rights.
McCole plays Joey Frisk, an acerbic, foul-mouthed Edinburgh stand-up comedian with a booze and pill problem, an angry ex-wife and six-year-old daughter, and a landlord he despises. Joey's life is increasingly out-of-control, not helped by the fact that he seems compelled to eviscerate any friends he has left whenever he's onstage.
A seemingly chance meeting with an old schoolfriend, Frank (Shields), reveals that Joey's alcohol problem has roots in their shared past in a borstal school. Frank begins to insinuate himself into Joey's life, creating a situation whereby Joey is suspected by the police of beating up his landlord.
While Joey is a fully-fledged, memorable character, Crying With Laughter is conflicted when it comes to Frank, and this poses dramatic problems which Molotnikof can't quite overcome. Having set the film up as a thriller, Molotnikof moves into TV-drama land at mid-point and becomes mired in an unconvincing morality tale.
Technically, this film is easy on the eye despite an evidently small budget; standouts are night-time interiors shot in Joey's club.
Production companies
Synchronicity Films
Wellington Films
EM Media
Scottish Screen
BBC Scotland
International sales
Synchronicity Films
+ 44 (0) 141 568 7158
Producers
Claire Mundell
Rachel Robey
Alastair Clark
Cinematography
Martin Radich
Editor
Gary Scott
Music
Lorne Balfe
Main cast
Stephen McCole
Malcolm Shields
Jonathon Meldrick
Jo Hartley
Laura Keenan
Micaiah Dring