Being confined to home while he completed post-production on HBO limited series I Know This Much Is True hasn't been a big problem for writer-director Derek Cianfrance.
"I'm kind of a hermit by nature – not leaving my house is something I'm very used to," says Cianfrance, who first made his mark with intensely emotional features like The Place Beyond The Pines and 2010 Sundance Grand Jury Prize-winner Blue Valentine. "I'll spend six months at a time writing and just stay home and do nothing but write and cook and hang out with my family."
Connection with family is what got Cianfrance interested when he was approached by Mark Ruffalo, who had an option on Wally Lamb's 900-page novel I Know This Much Is True and was looking for a writer/director to collaborate with on a small-screen adaptation.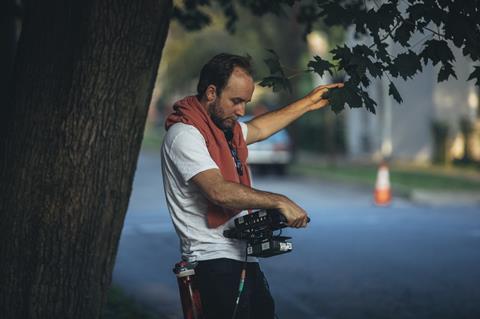 The Oprah Winfrey-endorsed book centres on identical twin brothers from a hardscrabble American town, both played on screen, with a little VFX help, by Oscar nominee and sometime Avenger Ruffalo. One brother struggles to come to terms with the loss of a child and a failed marriage while looking out for his fragile sibling; the other suffers from paranoid schizophrenia that leads him into a shocking act and lands him in a brutal institution.
Both book and series – which HBO premieres in the US on May 10 and Sky Atlantic in the UK on May 11 – intertwine the brothers' wrenching stories with the stories, often told in flashback, of their Italian immigrant grandfather, their loving mother, their strict stepfather and other, more or less troubled characters.
All right up Cianfrance's street. "I make films about family because family relationships are the most intimate relationships we have," the New York-based filmmaker says. "In a family, you see all sides of a person – the good, the bad and the ugly."
His own Italian-American heritage is also "something I've tried to deal with in my films – this idea of ancestral choices and familial traumas that reverberate through generations. This book spoke to all those things. It's about intimate family relationships, the bond of being in a family, but also the burden."
The past month of social isolation, which Cianfrance has spent in close quarters with his wife, two sons and dog, just reminds us of how families really work, he says: "The challenge of family is that sometimes you want people to get away from you, but the moment they're away from you, you just want them to be back with you."
Running the show
Attempts have been made in the past to turn Lamb's sprawling 1998 novel into a feature, one reportedly involving director Jim Sheridan and star Matt Damon. But Cianfrance, who had previously made plenty of TV documentaries and commercials but never a narrative series, didn't need much persuading to shape the material into an episodic project (which also marks the TV debut of independent feature production and sales company FilmNation Entertainment).
Cutting The Place Beyond The Pines down to a contractually-required two-hours-and-20-minutes running time eight years ago was a frustrating experience, he says, and Cianfrance admits feeling exasperated about the direction big-screen storytelling has been heading since then.
"It's all spaceships and superheroes. If you don't have some kind of franchisable universe, the scope of the stories you can tell in the movies is sometimes limited. The idea of making The Godfather and The Godfather Part II is more challenging in today's marketplace. So I've been fascinated with this idea of expansiveness, even though the screen becomes smaller. That was enticing to me as a storyteller."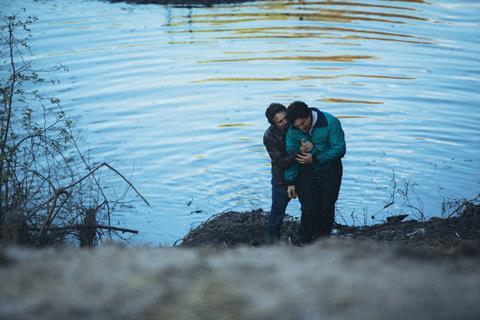 Feature filmmakers working in TV sometimes have a hard time adjusting to the small screen pecking order, which typically gives writer-producers or showrunners more creative control than directors. Cianfrance, who wrote and directed all six episodes of the series and served as an executive producer along with Ruffalo, Lamb and others, says he was never concerned about who would have final say on the I Know This Much Is True set.
"Very early on I let people know that creatively I was running the show," he reports. "But the way that I lead as a creative force is not in a megalomaniac sort of way. If I had all the best ideas I would have been a painter or just a writer, then I could just do my shit alone and I wouldn't need other people. But I desperately need other people. I don't have all the best ideas. The way I lead is through questions and through discovery."
Both film and TV work could figure in Cianfrance's future, who in the run-up to I Know This Much Is True's premiere has reportedly signed a two-year overall deal with HBO. Among projects he has been developing for some time are Muscle, a potential HBO series with a body-building backdrop, and A Cotton Candy Autopsy, a feature about clowns "trying to assimilate back into society."
But the most likely future project is a screen version of Empire Of The Summer Moon: Quanah Parker And The Rise And Fall Of The Comanches, a non-fiction book about a Comanche chief and a US army general in the American Indian Wars of the 19th century.
Originally planned as a Warner Bros feature with epic battle scenes as well as intimate drama, Empire now has Cianfrance weighing the relative merits of film and TV in an evolving marketplace.
The question, he says, is "can that movie be a movie? Will the movie screens still be there to hold a story like that, or will I be able to tell a more comprehensive version of that story in multiple episodes?
"I'm praying that the theatrical experience can continue after all these lockdowns, that theatres can stay in business and that smaller films with personal expression, not just the franchises, will continue to have an outlet. Because there are stories that need to be movies and I want to tell them."
A story like Empire's, though, "is bigger than a movie," says the project's would-be director. "It needs more than two hours and 20 minutes to tell it properly, but at the same time it really needs that big screen. This is the dilemma for filmmakers."