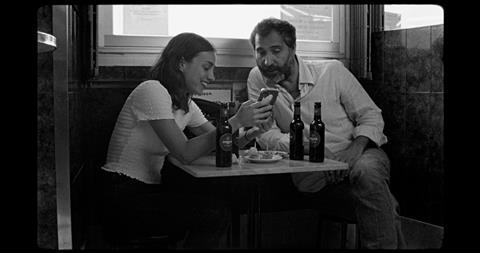 Ramona, the debut feature of Spanish filmmaker Andrea Bagney, is making its world premiere as part of the Proxima competition at this month;s Karlovy Vary international Film Festival.

The (mostly) black and white film stars Lourdes Hernández as the titular character, an actress who meets the charismatic Bruno in a chance encounter. When she finds out that he's the director of a film in which she is vying for a lead role, Romana finds herself questioning herself and her cosy life with her boyfriend.
The film is produced by Sergio Uguet de Resayre, whose previous films include 2019's cult hit Jesus Shows You The Way To The Highway. International Sales are handled by Brussels- based outfit Best Friend Forever.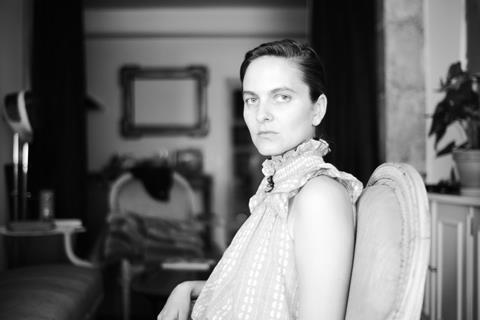 What were the origins of Ramona's story and the film itself?
I have always been fascinated by the relationship between actors and directors, why actors are chosen, and what part of them is in the characters that they play. Many actors spend their entire lives waiting for someone to cast them, and the idea of a young woman turning down a lead role because the director is in love with her, popped into my head.
Suddenly, I had a 1930s comedy sketch in my head. I could see her, I knew who she was, so I started to write the script around this comical moment. In my head, this was to be like Billy Wilder's The Apartment, romantic, funny, light. Of course, like most good comedies, it is very dramatic.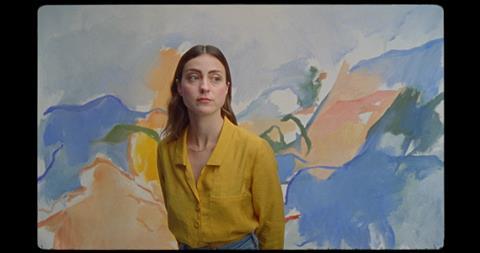 The film seems very much a homage to cinema of the past?
There is an obsession with rhythm and the audience's attention in classical American cinema that I greatly subscribe to. I want to be a modern, free and unique creator, but I want the audience to be interested in what I'm telling them. The idea of someone being bored while watching my film is my worst nightmare and, in the end, I am the only audience I truly know.
Throughout the movie,we designed every shot thinking what the best way to tell the story was. If someone had done it before and it worked for us, we stole it. This happens perhaps three or four times throughout the film, and I was never scared of doing it. For me, this is a direct homage to the filmmakers that I'm stealing from. (I stole from Bergman, from Frances Ha, from Buffalo 66.)
How did you come to cast Lourdes Hernández?
Lourdes was a gift from the Gods of Cinema that literally fell from the skies: I had been searching for Ramona for months, but couldn't find her. Out of the blue, YouTube suggested a video of Lourdes singing an old Russian Red song [Her old band's name]. I knew many of her songs but I had no idea that she was Spanish or what she looked like.
When I saw the video, the way she moved, her energy, her charm, that amazing and rare mix of vulnerability and strength, I knew it was her. So I researched and found out that she had spent the last 10 years living in LA and now wanted to become an actress. I sent her the script, and she said yes.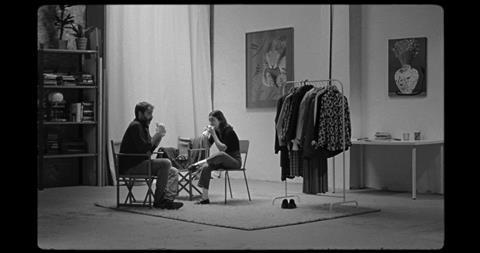 The film is black and white with pops of colour, why this choice?
It was born in my head in black and white because its direct references - Frances Ha, Manhattan, The Apartment - were all black and white. I wanted Ramona to look like a classical movie and to make the character majestic and grandiose like old Hollywood stars.
But the fact that in the movie they are making a movie gave me the perfect opportunity to introduce colour, to play a game with the audience. So, colour became fiction and black and white reality, although it is precisely through the camera, in colour, when Ramona seems more real.
How did you shoot the film? Was there much room for improvisation?
Because we were shooting in 16mm film with a tight budget, we knew that we were going to have a limited amount of takes. This involved a lot of rehearsals and little room for improvisation. Once we were on set, we rehearsed again, and most of the times the first take was my favourite, when there is a greater sense of surprise, of reality unfolding. For me, once we had it, we had it.
I did a second take because the producer and the DoP would have had a heart attack if I didn't. Of course, during those very long takes, both during the monologues and the conversations, the actors would sometimes miss a line or change something, and that remains. But if you read the script you would find that ninety five percent is unchanged.'