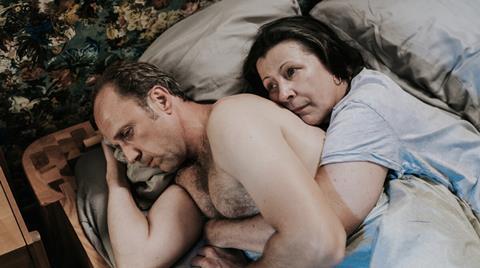 Fools is the latest feature from Polish filmmaker Tomasz Wasilewski whose previous films include Floating Skyscrapers and United States Of Love, which won the Silver Bear for best script at the 2016 Berlinale.
Fools is debuting in the Proxima competition at Karlovy Vary, and centres around a couple, played by Dorota Kolak and Lukasz Simlat, who live a contentedly secluded lifestyle in a house by the coast. But when the woman brings her sick son to come and live with them, the façade of their relationship begins to crumble around them as they are forced to face the consequences of the choices they have made.
The film is produced by Oscar-winner Ewa Puszczyńska from Poland's Extreme Emotions. It is co-produced by Ada Solomon from Bucharest based MicroFilm and Jamila Wenske from Germany's Achtung Panda. New Europe Film Sales has international rights.
As with your previous films, Fools focuses on a relationship as it fractures and breaks. What inspired you to make this film?
After United States Of Love I wanted to make a film about the most difficult love I could imagine. And I was thinking about what was the biggest taboo for me. A subject that, in the process of writing and directing, I could challenge myself with.
I had a meeting with a professor whose specialism was incestuous relationships. As I started to read about it, I realised it's a huge topic. I realised the people who are in this kind of relationship are banished from society. And that, in a way, broke my heart. It was really hard for me at the beginning - I wrote this script for three years so I could be inside of it
It's very important for Fools that I'm talking about the relationship between two adults. It's not a film about abuse. It's not a film about a 'wrong' relationship. I wanted to examine two adults whose faith is stronger than society.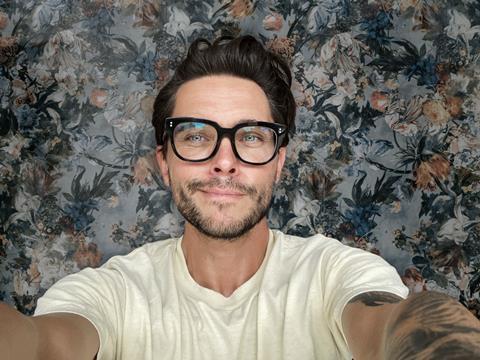 You've worked with Dorota Kolak and Łukasz Simlat before. What drew you to them for the lead roles?
Actually I wrote this film for Dorota – well, when I was writing I wanted her to play the role. And it was really hard because I had to convince her for three years to play this role. She denied me three times. She didn't want to play it.
For three years she was telling me that she doesn't understand Marlena. But after we talked for those years she realised that this film is about love. Originally, she was playing another character, but then we started rehearsing and she saw what I wanted to say, and she understood that we can tell a bigger story than just the subject.
As for Lukasz, after United States Of Love, I wanted to work with him.
This also marks the return of your collaboration with Romanian cinematographer Oleg Mutu.
I love to work with Oleg. We worked in a slightly different way than in United States Of Love as – in that - we prepared more beforehand. Here most of the shooting we found on the set. We knew how we wanted to shoot it of course. As I counted, this film only has 66 cuts. It's all master shots. There's only one scene that is cut. From the beginning we knew that, in this film, we wanted to tell the story in this way.
With so many of your films focusing on the extremes of love and the almost insurmountable odds that many people seem to face, it may be tempting to say that you're cynical about love itself?
I would never say I am cynical towards love. I know that in films I usually start the story at a moment of breaking and I don't necessarily focus on the moments of happiness.
Because in the moments when characters and people are weak, I believe we can see the truth. Because people are too fragile, too tired and too afraid so they don't protect themselves that well, they don't hide that well. From me as a filmmaker, it's actually the most important thing about life to dig into and to actually portray.
Within these moments you want to portray, you make a lot of use of silence.
It's this loneliness. It's really hard to talk when you're hurt inside, when you're extremely terrified. Very often we close up, and we bury things inside us.
What are you working on now?
I am currently writing a film. I'm going to go more inside the structure of the family. In a way, it will be about the roles that society gives us, which are established in family. It's too soon to say details, but this is the area. I'm trying to find hope – finally! – as I try to explore this part of love as well.