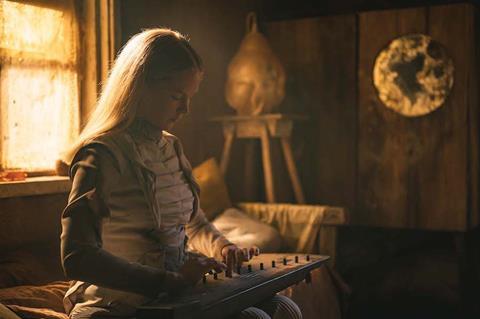 Lithuania's Kristina Buožytė and France's Bruno Samper's Vesper is world premiering this weeked in the Crystal Globe Competition at the Karlovy Vary International FIlm Festival.
The film is a dystopian sci-fi in which 13-year-old Vesper, played by Raffiella Chapman, tries to eke out an existence on an ecologically ravaged Earth. Caring for her paralysed father, Vesper comes across a mysterious girl (Rosie McEwen) who originates from the Citadel – the place where the rich and powerful dwell. UK actor Eddie Marsan co-stars.
Vesper marks a return to the festival for Buožytė and Samper after their 2012 film Vanishing Waves, directed by Buožytė and co-written by Samper, debuted in the festival's now defunct East of the West competition garnering a special mention. It went on to be a sizable hit on the festival circuit and beyond.
Vesper is produced by Lithunian production company Natrix Natrix and France- based Rumble Fish Productions. Co-producers are Belgium's 10.80 Films and French company EV.L Prod. International sales are handled by UK based Anton. The films has already been sold to a number of territories including North America (IFC Films) and UK (Signature Entertainment)
Aside from a segment in 2014's ABCs of Death 2, it's been 10 years since your previous film, Vanishing Waves. Was it difficult to bring Vesper to the big screen?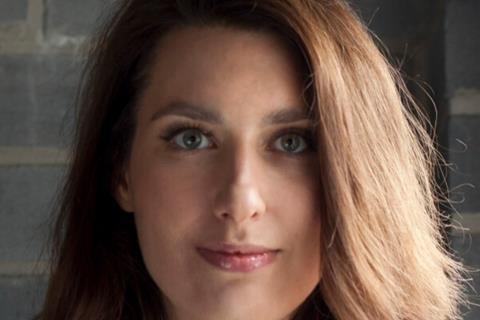 Kristina Buožytė: During these 10 years, we were actually pretty busy. We have been developing different English- language film projects that we wanted to shoot abroad. The majority got lost in so-called development limbo. Then we decided to return to our roots - to write a script that would be ambitious but possible to shoot in Lithuania. That is how Vesper came about.
Bruno Samper: Looking back now, we realise that we integrated the lesson learned from these 10 years into the plot for Vesper – don't search for a utopic promised land elsewhere, but instead use your roots and your ambition to change the reality of where you are.
What inspired the story of the film?
KB: Our desire was to make a movie about hope. Even in the worst and most desperate situations, if we are able to see beauty, it won't be easy but we will always have a reason to live, to fight, and to change the order of things. We would like the film to touch especially the young generation who constantly hear that our world is dying and there's no future. Young people don't merely want to survive, they want to live. The pandemic very forcefully brought that point home.
BS: Also, we wanted to create a world never seen on the big screen and the biopunk fairy-tale genre gave us this possibility. We worked on this universe for several years. We did a lot of research about the most recent innovations in organic architecture, bio-design, genetic engineering, and even the sexuality of plants.
How did you find Raffiella Chapman and go about finding her and preparing her for the role?
KB: Raffi is real gem - talented, a fast-learner and hard-worker, and she totally embodies her generation. She is all a director could wish for. When Bruno saw her casting video, he saw Vesper.
BS: She was totally invested in the project.The shooting could be very demanding at times, and she always gave more than her best. Her parents were also very supportive which was a huge help.
What influenced you when making the film?
KB: Beyond the science-fiction framework, Vesper is an initiation story with a message for a society that is turning more and more towards escapism. Faced with problems - economic, social, political - more and more people prefer to flee into the denial of reality rather than face and solve the issues.
Also, for us it was very important to create a character who refuses to be a victim and manages to stand up and go forward despite all difficulties.
Is there a certain amount of difficulty for filmmakers in small regions such as the Baltics to make genre films?
KB: It's a question of time, the young generation doesn't make this separation anymore between genre and non-genre. Of course, the budget is always a challenge. There is certainly the energy, the desire and the ambition but we need to bring more private investment for Baltics projects. We hope Vesper will show that making a film like Vesper is possible even within the current economic structures of the film industry.