British Council supports a delegation of three emerging Cuban filmmakers, and one Colombian filmmaker with a Cuban project, to attend Sheffield Doc/Fest with their new works that explore Cuba in its moment of transition.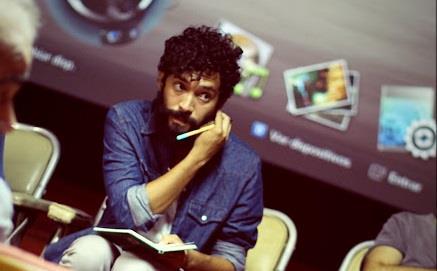 With support from British Council, three emerging Cuban filmmakers are attending this year's Sheffield Doc/Fest, alongside one Colombian filmmaker with Cuban projects. It is a continuation of the 'Neuvas Miradas' work in progress workshop at last year's Havana Film Festival, organised by the Sundance Institute with the support of The Guardian and Tribeca Film Festival.
The delegation comprises graduates from the Cuban International Film School (EICTV) and participants in the Sundance Documentary Film Program/The Guardian development workshop for short films. All four filmmakers are developing work that explores Cuba in its current moment of transition.
Horizoe Garcia
A researcher and filmmaker from Havana, Horizoe Garcia studied at the Art Institute of Havana and at the EICTV. Her short documentary Raul's World won awards at festivals including Huesca and Viña del Mar, and her documentary feature debut will be The Belly Of The Whale. It centres on three Cuban families who strive to rise about their socio-economic limitations, and has received support from Tribeca Film Institute's Latin America Media Arts Fund, among others.
Sheyla Pool
Having worked on films such as Irene M. Borrego's California and Mauricio Vicent's Baracoa, 500 Años Después, sound recordist Sheyla Pool completed her first short film as director, Armonia, last year. She studied at the University of Havana and graduating in Sound Recording from EICTV, and has also worked as a script consultant on Jonal Cosculluela's Esteban Y El Piano.
Giselle Cruz
Currently studying at EICTV and a producer with 3 Lights Production, Giselle Cruz has worked on projects including Javier Ferreiro's Ana Y El Frío and Alberto García's Coffee With Rum. She has also worked with Fabián Suárez on short film Kendo Monogatari, which won the special jury award at Clemont-Ferrand in 2013, and on his feature film Caballos.
Emanuel Giraldo Betancur
Having graduated from EICTV last year, Colombian filmmaker Emanuel Giraldo Betancur is at Sheffield Doc/Fest with his Cuban project House For Sale (Casa En Vente), one of three projects he is currently developing. House For Sale has already received support from the Sundance/The Guardian development workshop. One of his previous shorts, Persecución (Chase), received a Jury Special Mention from Icaro Film Festival.
"As a Latin American filmmaker focused on the issues of Cuba, I believe Sheffield Doc/Fest is a good opportunity to expand the world view, discover new trends and approaches, as well as getting to establish new support networks," he told Screen of his visit to the festival.