Virtual reality, SVoD and the return of the US networks to the documentary arena will be among the topics on the table at the 27th edition of Sunny Side Of The Doc (June 20-23). Melanie Goodfellow reports.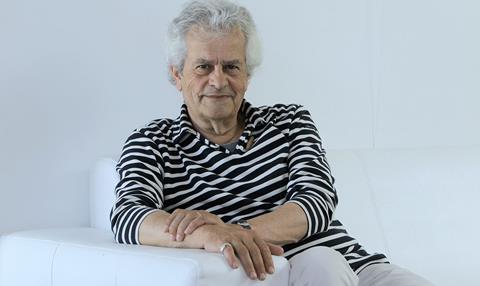 Sunny Side Of The Doc, which takes place annually in the historic French port town of La Rochelle, has a reputation for being one of the most intimate and focused dates on the calendar for international documentary professionals. Unlike the UK's Sheffield Doc/Fest, IDFA in Amsterdam or Toronto's Hot Docs, it was conceived by founding director Yves Jeanneau [pictured] as an industry-only event with no festival attached, aside from a selection of free screenings aimed at locals.
"I very deliberately decided to create a market, rather than a festival," he explains. "There's a simplicity and proximity that I've never seen elsewhere. One of the founding principles of Sunny Side was to foster contact and see what comes out of that creatively. It's one of the reasons people come back, year after year."
Sunny Side is a three-pronged event featuring a classic market, thematic pitching sessions and a packed, zeitgeisty programme of panels exploring market trends and technological innovations. It all takes place within walking distance of a central pavilion on the quayside of La Rochelle's picturesque port.
Roughly 1,500 professionals, including 270 commissioners, 50 distributors and 102 companies taking stands in the market, are due to attend this year's edition, which runs June 20-23. Hot topics will include virtual reality, data journalism and how it connects with documentary film-making, subscription VoD (SVoD) and the return of the US channels to the documentary arena. There will also be a focus on Canada.
Journalist Cécile Schilis-Gallego, who worked on the Panama Papers as a researcher for the International Consortium of Investigative Journalists, will be among the speakers on the data journalism panel. "It's exciting to think what could be achieved if data journalists and documentary makers worked closely on a subject," says Jeanneau. "I'm particularly interested in investigative documentaries and I'm hoping data journalism will bring a fresh source of information and inspiration for documentary makers in that field."
Interpreting SVoD
SVoD will be the subject of an open debate aimed at demystifying the burgeoning market. Executives from digital platforms such as CuriosityStream, the premium non-fiction platform created by Discovery Channel founder John Hendricks; the Smithsonian Channel, a joint venture between the Smithsonian Institute and Showtime Networks; and wildlife-focused, 4K streaming Love Nature will respond to questions posed in advance via social networks as well as from the floor.
A further development under the spotlight at Sunny Side is the return of US players to the documentary arena. Top US executives due to attend include CuriosityStream's CEO Elizabeth Hendricks North, National Geographic Channel's president of original programming and production Tim Pastore; and Smithsonian Networks' EVP of programming and production David Royle.
"For the last several years, the US players that traditionally invested in documentary veered into the realm of reality TV, doc entertainment and scripted reality — formats I've always refused at Sunny Side — so we parted company for a time," Jeanneau says. "But this year a number of them are sending their top executives, which is a sign of a renewed interest in the sort of projects we present here."
Pitch Selection 2016
Some 50 projects will be pitched during the four-day event across eight themed sessions — including history, science, arts and culture, wildlife and global issues. These include The Secret Life Of Owls from Canada's Make Believe Media in the wildlife section, The Body — Miracles Of The Inner Social Network from Japan's NHK in the science and knowledge category, and Hitler Youth, The Children Of Nazism from France's ZED in the history projects.
The selection is skewed towards "specialist factual" content, rather than "creative documentary" projects, for which Jeanneau says there is growing demand from broadcasters around the world. Most of the works presented are offered in multiple formats in keeping with today's multi-platform reality.
"People working in the creative documentary arena complain the broadcasters have abandoned the genre, and to a certain extent that's true," says Jeanneau. "But the scene for specialist factual works is extremely healthy. Documentary is more popular now than ever, albeit in a different format. Some might regret that fewer auteur-style documentaries are being made but the market has also evolved."