Rauniyar tells Udita Jhunjhunwala about the renaissance in Nepali cinema following a period of civil war.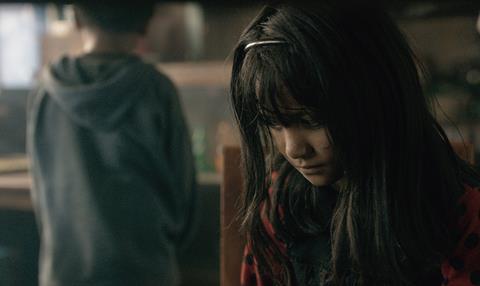 Deepak Rauniyar uses his experiences as a journalist and as a citizen of Nepal, a country coming of age after years of civil war (1996-2006), to inform his work.
His debut feature, Highway, about a diverse group of passengers trapped on a delayed bus, became the first Nepalese film to screen at a major international film festival when it premiered in Berlin's Panorama section in 2012.
His second feature, White Sun (Seto Surya), premiered at this year's Venice and won best film in the Silver Screen Awards at Singapore. It screened at this year's Dubai International Film Festival (DIFF) in the Cinema of the World section.
Rauniyar, who is based in Kathmandu and New York, says: "Nepali society is evolving every day and everything is a reflection of the war. As a film-maker, it's my responsibility to bring the story into film, to also spotlight the silver lining of the war and get people talking about the trauma of those years."
Starring Dayahang Rai, Asha Magrati, Rabindra Singh Baniya and Sumi Malla, White Sun is a multi-generational story about an anti-regime partisan who returns home to his village to cremate his father.
"It's about Nepal's past and present," says Rauniyar. "I wanted to experiment by bringing in three generations — grandparents, parents and the generation born after the war — to explore their different mindsets. The journey down a hill to a river is a metaphorical representation of the process of writing the constitution and the need to make compromises."
The devastating earthquake that ravaged Nepal in 2015 also affected the production of the film, forcing the team to change the schedule and locations. "The village I was going to shoot in was wiped out. Many of the crew and their families were affected. So we had to reschedule by six months. We filmed in very difficult conditions," Rauniyar says.
Highway is considered a pioneering film in the recent new wave of Nepalese cinema. More recently, Min Bahadur Bham's The Black Hen (2015) won the Fedeora Award for best film in Venice Critics' Week, and Bibhusan Basnet and Pooja Gurung's short Dadyaa screened at Venice and Toronto this year.
Rauniyar believes Nepalese films are making a mark now because they reflect reality and no longer blindly follow Bollywood. "I guess we started to make interesting films. The arrival of DSLR cameras, crowdfunding and co-productions has given film-makers encouragement, opportunities and confidence," he says. "Globally people seem to recognise we're trying to find our voice in cinema."
Rauniyar is now developing his next feature, Raja, a drama-thriller set in the towns on the India-Nepal border.