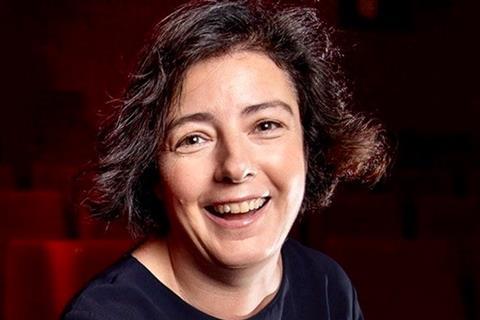 The 20th Dublin International Film Festival (DIFF) opens today (February 23) in the Irish capital with a gala screening of Colm Bairead's feature debut The Quiet Girl.
The Gaelic-language drama recently won the prestigious grand prix of the Generation Kplus strand at the Berlinale.
Grainne Humphreys, DIFF artistic director, talks to Screen about the growing appeal of Irish-language films, how the hybrid festival will work, and the ways in which the international industry can engage with the festival which is running until March 6.
Dublin returns as a physical event which must be a huge relief. Some talks are online, but are screenings?
About 40% of the programme is for Irish audiences, which is higher than we probably expected. One of the things everybody is waiting to see is the development of online for festivals. We were delighted that when we went to a lot of distributors and sales agents, that they understood that there was a new audience that had joined a lot of festivals, and a lot of other film events.
[There are] limited windows like they were in previous festivals, but that they now run hand -in- hand or parallel with physical screenings. You can see that there are audiences that have geographical impediments, or they actually just feel that they can see more.
Last year, one of the things that surprised me was the amount of people who watched nearly the entire programme because they could
What can Irish and international industry delegates expect from this year's festival?
We have two panels on festival strategy, and one meeting programmers, two in person and one online. It's trying to give filmmakers as much support as we can to get back into that networking festival strategy, because that's one of the things that's been hit the most. Bringing in programmers that are delighted that we have them back. Talking to filmmakers in person about how you apply to their festivals and what they're interested in.
How do you think the international industry will engage?
We have a large international contingent coming in, which is fantastic, and a couple of those who were delighted to be involved oniine because it does give you that extra element for the audiences. But we've got a full schedule of screenings and guests coming in. We also have some industry guests, we have some programmers coming in. That feels like it's getting back to what we would have been hosting in 2020.
Are you finding people are keen to travel in person?
We moved from having a festival where everything was pretty much recorded, and done and locked in a kind of content pyramid, to now we have real people. And that's quite a change for an organisation to manage both an online and a physical, which I'm sure is a bit of a shock to the system for many festivals.
What Irish films is the festival showcasing that you are particularly excited by?
There's something incredible about being back in the cinema and opening with a film like An Cailín Cuaín. It's a really emotional film. I knew the minute I saw it that it would have this wonderful impact on an audience. Our Reel Art strand, the strand of films we made with the Arts Council, documentaries that are focused on artistic themes, are really strong this year. How To Tell a Secret, Ghosts of Baggotonia, North Circular, a really interesting kind of trinity of films. Vicky, the film about (cervical cancer campaigner) Vicky Phelan, Róise & Frank, another Irish-language film. There seems to be a big appetite for Irish cinema.
How does DIFF help rising Irish filmmakers take the next step?
We have the Discovery Programme which has a really interesting spotlight on emerging Irish talent. There's the First Frame initiative, which is a project that we work with Warner Bros on. It's a spotlight on film students and on film students' work. We've two really exciting talks. Joi Macmillan, the film editor for Moonlight, has contributed by participating in an online conversation with students. Adam McKay will be coming to collect his Volta but will also be talking to the students in the cinema.
How important is it to you personally to be celebrating DIFF's 20th anniversary?
It's quite emotional. The fact that it's coincided with going back into the cinemas probably amplifies that experience. The other side is that it's a really strong year. I think we were always - like everyone - wondering what would happen and what kind of films would be made in the last two years. It's really nice to have an anniversary that coincides with a flowering of talent, an emergence of new names, but also of really interesting kinds of work.