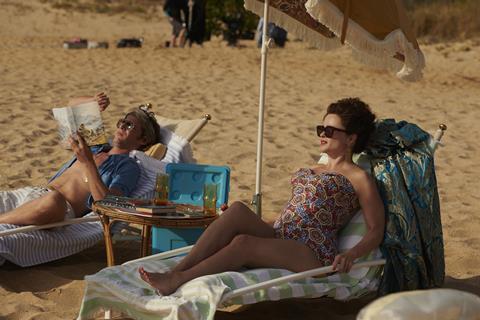 Being asked to direct episodes of feted Netflix period drama The Crown is one thing but being tasked with helming the season finale is quite another.
Yet when New Zealand-born Jessica Hobbs was asked to board the show for season three, it was the final episode – titled 'Cri de Coeur' and centred on the affair between Princess Margaret (Helena Bonham Carter) and the much-younger Roddy Llewellyn (Harry Treadaway) – that most spoke to her sensibilities
"I really love these individualistic stories where you can get under the character's skin and have an experience with them," says Hobbs, who also directed an episode earlier in season three titled 'Moondust', which deals with an unmoored Prince Phillip's (Tobias Menzies) obsession with the 1969 moon landing.
"I felt there was a lot of possibilities for pushing the show into a slightly new area, and I spoke with Peter [Morgan, The Crown's creator and lead writer] a great deal beforehand about what I wanted to do.
"Even though the show itself has a cohesion to it, I loved the fact that he encouraged us to direct individually, in line with how the pieces spoke to us. For me, the finale was a chance to tell what I felt was Margaret's story."
The episode has seen Hobbs nominated for an outstanding directing Emmy, one of 12 the show received this year, including outstanding drama series and acting nods for Olivia Colman and Bonham Carter.
"I didn't see it as her downfall, more a realisation," she explains. "What it is to be a certain age, and the exhaustion of always having to hold yourself together, present a front. It weighs you down, and your response to that can be quite extreme."
Bonham-Carter was "in tears"
Part of The Crown's winning DNA is its narrative alchemy, mixing historical and public events with behind-the-scenes family drama which, despite being based on well-known characters, is fictionalised.
"There's a constant negotiation," says Hobbs about finding a balance between these two elements. "Helena did an enormous amount of research [for the finale]. She and Harry went and met Roddy, who cried when he spoke about Margaret. The two of them came back in tears.
"But what [the research] does is inform you with a flavour of emotion, pitch and tone. They give you a great framework, but no one really knows how they felt or how they responded. Peter always talks about [the show] as a family drama, and that's essentially what it is.
"It was incredibly important to Helena and I that we didn't judge Margaret," Hobbs continues. "Margaret herself understood that there was a wild side to her, she couldn't be contained and yet she lived in a very restricted space. So it was a constant battle in life. She felt at times very adrift, very alone. But we never feel that she felt sorry for herself. And Helena was prepared to be so vulnerable on screen, and so incredibly truthful to what that person was going through."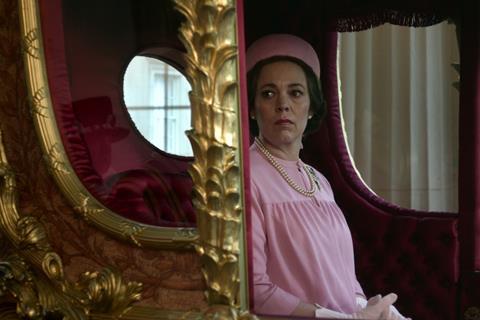 Indeed, while 'Cri de Coeur' does gallop through various historical events – the 1974 general election, prime pinister Harold Wilson's (Jason Watkins) resignation in 1976 and the lead-up to the queen's silver jubilee in 1977 – Hobbs says that, when it came to the edit, "it really showed that the work Helena had done was so extraordinary. We ever so slightly refocused the episode to make it about her. It really seemed to work, and people have respond to it very emotionally."
At the time of writing, season four of The Crown is in post-production and Hobbs will be returning to direct further episodes. While she can't say much, she will reveal that she will be helming another "Margaret episode", which will reteam her with Bonham Carter.
"It's a joy when you've developed a relationship with an actor and you get to work together again," says Hobbs. "Helena really gives you everything, she opens up to you in a way that's profoundly moving. So yes, I've loved coming back."