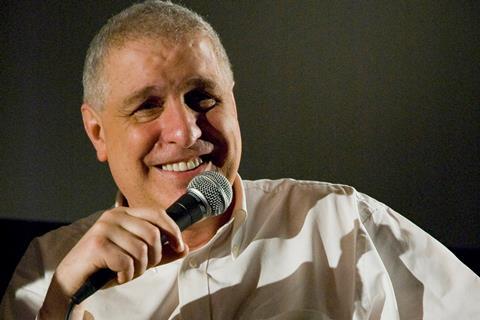 Oscar-winning documentary filmmaker Errol Morris believes his new CIA cover-up series Wormwood, which screens out of competition at the Venice Film Festival, "speaks to the current times" in American politics.
The six-part Netflix mini-series tells the story of Frank Olson, a scientist involved in secret CIA chemical weapons development who died mysteriously after falling from a New York hotel window in 1953.
In this part documentary, part lavishly shot drama, Morris connects Frank's story to the Korean War, mind control experiments, illegal germ warfare, brainwashing, Manchurian candidates, Dick Cheney, Donald Rumsfeld and more.
Speaking to Screen before its screening in Venice, Morris, best known for his 1988 classic The Thin Blue Line and Oscar-winning The Fog Of War, linked the series to current American political events such as the Trump Russia investigation.
"I can't be blind to that, nor have I been," said Morris. "In the time I've been working on Wormwood, I would say the political situation in America has gone into the 'Twilight Zone'. It's hard even to know how to speak of it. To say that it's bad is an understatement.
"I believe Wormwood does speak to the current times, very much. It's a story about government and an individual. Eric [Olson – son of Frank and the main interviewee in the film] says: 'how can we preserve the constitution, how can we can preserve our democracy, in a world where the government is lying to our citizens?'"
He adds: "In America and everywhere else in the world, people are by and large ignorant of history. My version of the famous George Santayana quote is: 'Those are unfamiliar with history are condemned to repeat it without a sense of ironic futility'. Can we really be doing this all over again? Unfortunately, the answer is yes."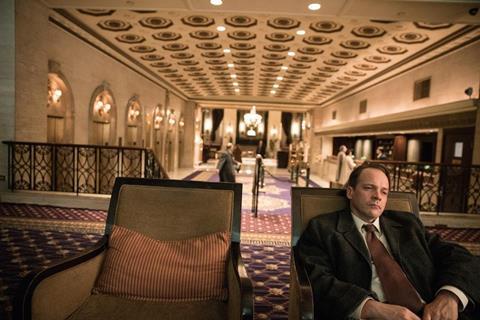 Netflix
Wormwood is Morris's first collaboration with Netflix, and he says the ambitious project could not have been made without the financing and distribution power of the streaming giant.
"This would have been impossible without Netflix for so many reasons," he said. "I'm not sure they understood everything I wanted to do, but I did know it was going to be costly. You can't do a good job of period drama for no money.
"I'd already come to them saying that I wanted to make something connected with Project MKUltra [the CIA mind control programme]. I had also come to them saying that this was an opportunity to return to non-fiction in a different way. I described Wormwood to them as an 'everything bagel' [with] re-enactments, straight drama, interviews, archival material, graphics, visual effects."
The dramatic scenes include established actors including Peter Sarsgaard and Molly Parker and cinematography from House Of Cards' Igor Martinovic.
"I felt strongly if I would do drama it would stand out not as re-enactment but as straight drama," adds Morris. "Netflix were needed."
The streaming giant were involved right from the start of the project, which was always envisioned as a mini-series rather than a feature film.
"Without the mini-series format, without the current models of distribution created by Amazon and Netflix and HBO, there would be no place for this," says Morris. "It would not have been possible even two or three years ago, things have changed that quickly."
Another change for Morris was that for Wormwood he ditched the 'Interrotron', a device which allows him to ask questions to his subjects through a camera.
"God knows I'd used the 'Interrotron' on so many projects and I just very much wanted to do something different," said Morris.
"There was an underlying visual metaphor in collage in Eric Olsen's own work as a psychologist which seemed to capture the nature of being a detective. When we decided how to shoot the interviews, I said 'let's go with multiple cameras'. We started with ten cameras, which is a lot!"
Future projects
Morris said he hopes to work with Netflix again and has two similar drama/documentary projects in the works.
"Would I like to do this again, or do I even plan to do this again – the answer is yes," said Morris. "I plan to do it again, I have two hybrid projects that I am exploring as we speak, where there is again this mixture."
"I want to continue investigating new ways of telling true stories," he adds. "I probably shouldn't count my chickens, but I think for me this was a success. It was walking the plank, we ended up with something that I'm immensely proud of. I want to continue doing this and I'd love to continue to work with [Netflix]."