Faced with competition from streamers for the attention of the elusive 16-34 audience, Europe's public broadcasters are fighting back with a slew of what they hope are savvy drama commissions. Screen profiles five of these top broadcasters on their youth segment.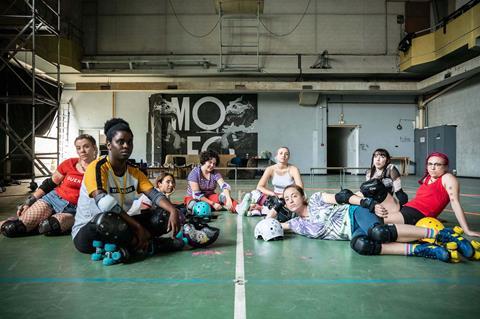 Capturing the youth-skewing demographic in the age of on-demand content is the million-dollar question for global commissioners the world over. But increasingly, the worldwide SVoD services that have drawn young eyeballs from the public service broadcasters are also finding themselves pitted against their peers in a battle to stay relevant.
As this battle becomes more ruthless, channels are straining their creative sinews to come up with dramas that cut through to the capricious 16-34-year-olds. A standout area for this battle is the Nordic region, which boasts some of the fastest internet connectivity in the world and subsequently is having to deal with cord-cutters and 'cord-nevers' as high-speed digital connectivity is putting content at young people's fingertips at the push of an app.
When Norwegian broadcaster NRK ordered teen drama Skam (Shame) in 2015, it moved the dial irrevocably for how drama commissioning was viewed for younger audiences. Made for NRK's web platforms, the female-skewing series was heralded for exploring societally relevant subjects such as eating disorders, sexual identity and religion — among a group of 16-year-olds.
Besides punchy subject matter, NRK involved audiences through weekly webcasts and social media platforms including Instagram, Facebook and Snapchat, in addition to weekly episodes broadcast live online. A weekly catch-up show on NRK's linear network recapped events. Before Simon Fuller's XIX Entertainment secured a commission from Facebook's then nascent video platform Watch at Mipcom 2017 to create an English-language version — making it the first scripted commission from the social media giant — Skam had been commissioned for localised versions in France and Belgium, Germany, Spain, the Netherlands and Italy.
Finnish public broadcaster Yle set a further precedent by commissioning the first ever drama made using Instagram's ephemeral content feature Stories. The real-time drama was shot by mobiles phone over three days, and audiences could participate in the story.
While these dramas place technology that is popular with younger viewers squarely in the commissioning strategy, elsewhere the BBC has been trying a less on-the-nose approach of late, investing in new writing talent, often from young and diverse backgrounds to get a broad range of series. In a recent announcement by controller of drama Piers Wenger, the corporation ordered an adaptation of Kit de Waal's My Name Is Leon from young BAME writer/director Shola Amoo (The Last Tree) — revolving around a mixed-race boy growing up in 1980s Britain — along with Sex Education director (and 2019 Screen Star of Tomorrow) Alice Seabright's TV debut Chloe — a thriller exploring obsession, identity and grief, both for BBC One.
For its young targeted digital channel BBC Three, the broadcaster commissioned six 45-minute episodes ofSuperhoe from playwright Nicole Lecky, a version of her one-woman Royal Court Theatre show for which she will also play the lead. Superhoe spotlights Sasha Clayton's ambitions of being a rapper, while in reality she spends most of her time in her bedroom smoking marijuana and stalking her ex-boyfriend on Instagram.
The recent success the BBC had in the Sunday family viewing slot with the adaptation of His Dark Materialsand the strength of its current young adult dystopian series Noughts + Crosses (based on Malorie Blackman's novel) shows how the broadcaster is attempting to bridge age boundaries with its scripted orders, not simply target individual demographics.
Screen International spotlights what some of Europe's top public service broadcasters are doing to attract the gold-dust demographic.
John Elmes
FRANCE - Derby Girl
Until recently, the young adult content of France's free-to-air broadcasters and pay-TV operators consisted mainly of dubbed US shows such as Victorious, Awkward, Glee or True Blood. But this is changing.
Not only has Netflix's French operation started commissioning local young adult series such as urban sci-fi tale Mortel, about two high schoolers with extraordinary powers who join forces to solve a murder, but French operators are also getting in on the act.
State broadcaster France Télévisions launched its own young adult focused digital channel France.tv Slash in November 2018 and has also upped its pipeline of shows aimed at this demographic for its traditional channels.
"Our aim is to release 20 series a year, 10 for Slash and 10 for France Télévisions, by 2022. For 2020, we're halfway to meeting that objective," says Sened Dhab, director of digital scripted content at France Télévisions.
"We are looking for stories that talk about society and youth today. That doesn't mean I'm only looking for real-life stories or generational tales — on the contrary. I'm looking for stories which through their narration deal with subjects that are touching viewers right now."
The broadcaster is gearing up for the release of the comedy drama Derby Girl. French actress Chloé Jouannet stars as a disgraced ice-skating champion who decides to transfer her skills over to the competitive world of roller derby. This plan takes an unexpected turn when she unwittingly joins the worst team in the greater Paris region, the Cannibal Unicorns.
It is the debut series of emerging writer/director Nikola Lange and Barbara Maubert at production label Noon, which is part of the Paris-based Kabo Family group. Dhab says he was attracted to the series for its "freedom of tone, crazy and refreshing humour and strong feminist message around the idea of sisterhood".
The series was to premiere at French TV festival and industry event Series Mania in Lille in March, before it was cancelled due to the coronavirus pandemic. France Télévisions is now launching internationally via Series Mania's online Digital Forum platform, aimed at continuing some of its professional activities.
Julia Schulte, senior vice president of international sales at France TV Distribution, says Derby Girl is one of the first original digital shows the broadcaster has attempted to sell internationally.
Melanie Goodfellow
ITALY - The Swan Company/ We Are Who We Are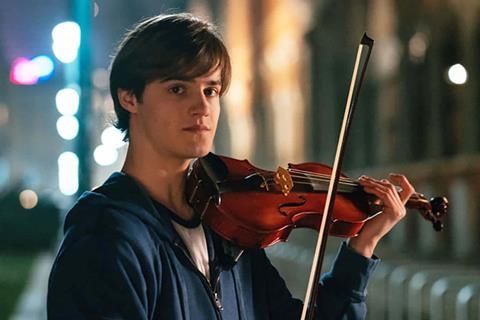 Expectations were modest when Italy's free-to-air national broadcaster Rai showed the first episode of teen drama The Swan Company in prime time on Rai Uno in January 2019. The 12-part series was considered a tough bet, according to
Eleonora Andreatta, director of Rai Fiction, due to the fickle demographic at which it was aimed.
The Swan Company is produced by film and TV outfit Indigo Film and portrays the ups and downs of members of a teenage orchestra at a prestigious music school. By the season finale, the series had garnered 5.8 million viewers and each episode had an average 23% share of the total TV audience in the time slot. Strikingly, the share of the total youth audience was even higher: "Some 24% [of the] 16-34 audience," Andreatta points out. The Swan Company was deemed a success and a second season will air later this year.
"To win the attention of the 16-34-year-olds, we have to make them the subject of our stories, as with The Swan Company," says Andreatta. Rai has now commissioned Sea Beyond, a drama series to be produced by Picomedia and Rai Fiction. It is set in a juvenile prison where a group of ordinary boys are sent following a manslaughter conviction. Beta is handling international sales.
Rai is also producing more drama content targeted to its streaming platform RaiPlay: an adaptation of NRK's Norwegian drama Nudes, a serialisation of comedy Bangla by director, screenwriter and actor Phaim Bhuiyan, and Someone Spat In My Milkshake (Mi Hanno Sputato Nel Milkshake).
Pay-TV broadcaster Sky Italia is taking a different approach. "There are two ways for us to get there," says Nicola Maccanico, executive vice president of programming, Sky Italia, of how to reach the elusive youth. "Either we penetrate the teen territories with larger themes, as we will do with Totti, a biographical drama series on the soccer star Francesco Totti. Or we deal with those themes and stories vertically but with a style so elevated and so sophisticated that it appeals to everyone."
We Are Who We Are, the TV series created by Luca Guadagnino and produced by Wildside, with HBO and Sky, is an example of the latter. The project is now in post and revolves around a group of teenagers who live on a US military base in Italy and discover love and friendship among themselves and the Italians they meet.
Indeed, Guadagnino's Call Me By Your Name crossed over to a global 16-34 demographic on its theatrical release partly because it was a teenage coming-of-age love story.
We Are Who We Are has already started marketing months ahead of transmission, rather than the weeks more usual to a Sky drama. "We will engage [with the target audience] through social networks," says Maccanico. "Our series is so good we will reveal our cards as soon as we can, giving access to materials before the first episode airs."
Gabriele Niola
DENMARK - Sex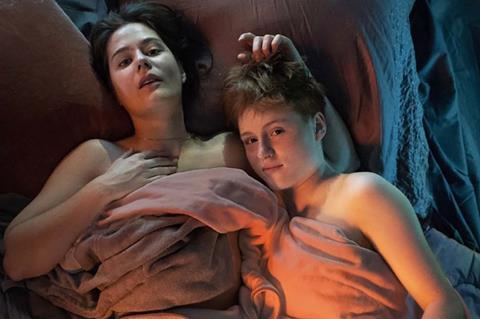 TV 2's web series Sex, comprised of six 9-15 minute episodes, is a contemporary love story about a young woman exploring love with her boyfriend and a girlfriend. It premiered on February 2, 2020 on TV 2 Play, the on-demand platform of TV 2 — one of Denmark's public service broadcasters.
It is the first TV 2 web series for the show's executive producer Nanna Nyboe Tabor, who is an executive producer at TV 2 Fiction: "For the past two years at TV 2, I have been working with a special focus on targeting the young adults with web series like Running Club, Pain In The Ass, Chemo Brain — which is part of our Fight Cancer Week — and Sex," she explains. "We have also produced a slate of other series that we have broadcast on our linear channels."
The idea came from the 25-year-old writer Clara Mendes, who developed it with producer Marta Mleczek of Profile Pictures, the Danish Film Institute and TV 2. The latter is attempting to attract a younger audience to TV 2 Play, defining its audience as those aged 20-30.
"At TV 2 we have a special focus on targeting young adults as this age group accounts for the largest decrease in linear TV viewing," explains TV 2's marketing campaign manager Morten Brian Pedersen. "In 2017, we started a project targeting young adults known as 'Relation 25'," targeting young adults with unique content, from fiction to news.
TV 2 has a proven track record with the young demographic on TV 2 Zulu (a linear channel targeting 15-40-year-olds), and is trying to recreate the same strong connection with TV 2 Play.
For Sex, TV 2 did a cross-media campaign launched on the same date as Sex premiered on TV 2 Play. "The campaign was featured with a promo on broadcast TV on our channels," Pedersen says.
Social media was part of it. "We released one piece of content each day as the episodes were released on Facebook and Instagram. Each piece was centred around a theme from the episode but framed to work both as standalone content and in a linear context," he adds. "Social media content was boosted and targeted towards the target demographic to help audiences find it."
Although there is no inter­active element in the show, "engaging shares was prioritised on the content posts", he says. "Marketing-wise, there was an emphasis on high aesthetics and recognisability for young demographics. Our Snapchat ads were not as successful as we hoped. Viewers recognised the content as ads and skipped quickly."
Authenticity was key from the production stage. "High on our list was making a series that spoke to younger audiences and their issues," says producer Mleczek. "We decided to reach an audience [aged] between 15-20 and 20-25. It was important to make a show where you could feel and see it was made by younger creators, not older people telling younger people how to live."
To help promote it online, TV 2 cut scenes to work for social media shares. "TV 2 made a big campaign. Before we launched our series on TV 2, they realised they were not reaching some specific younger audiences around the country and they wanted to use our series to do that," Mleczek explains. "It has been one of TV 2's most successful Facebook campaigns. When people saw our trailer, they clicked on it and went to TV 2 to watch it. We thought about this when we were developing the script. We wanted scenes between 90 seconds and two minutes that you could use on social media." Interactive elements were considered, "but our budget was too low", she says.
"Concept wise, what worked for us was to take our audience seriously with a story that everyone has had to deal with of their first partner and sexual issues. What worked was not making sexual preferences any preference. We don't talk about that as a problem. Is she in love with her boyfriend or someone else?"
A second season of Sex is now in development.
Liza Foreman
GERMANY - In Bester Verfassung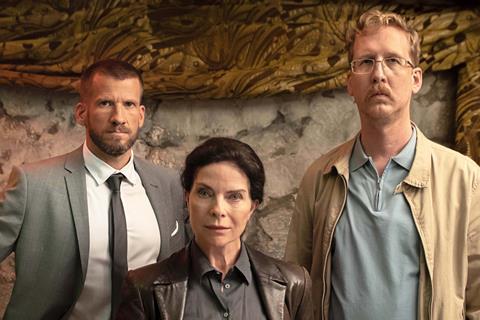 At Quantum, ZDF's experimental lab exploring new forms of television, the German public broadcaster has been creating an increasing number of web series to attract younger audiences.
"The average age of the ZDF audience is 60. The linear schedule has to have an answer to that," explains Lucia Haslauer, commissioning editor of ZDF's new talent strand Das Kleine Fernsehspiel and the coordinator of Quantum.
ZDF has approached the youth audience market in different ways, including commissioning a number of web dramas such as the Berlin-set Just Push Abuba, The Brown Family and In Bester Verfassung (literal translation 'In Great Shape'). It is now developing a series based around the #MeToo movement.
"We look at what kind of platforms younger people spend time on, and try to meet them there and try to invite people to our media player ZDFmediathek," says Haslauer.
Another approach has been to involve talents from those platforms, she says. "The director of In Bester Verfassung is a popular YouTube creator," she explains.
ZDF's approach to marketing In Bester Verfassung and other web series has included a preview event for social media influencers hosted by a YouTube star, social media buzz via memes as well as online advertisements such as sponsored posts and "organic" posts on Facebook and Instagram, as well as online trailers, Haslauer adds.
She suggests young audiences are finding these series through recommendations by opinion leaders on the web, TV trailers, sponsored ads and by word of mouth. There is no interactive element for In Bester Verfassung, she adds. Only audience comments on YouTube or "wherever fans want to share their enthusiasm".
Quantum's web series experiment started with The Brown Family, which won an international Emmy award in 2017.
"It helped us understand the new rules of storytelling for online," Haslauer explains. "The Brown Familyhad 3.7 million views through April 2019 on YouTube. There was very good 'watchtime', and lots of fan art."
Druck, the German version of Norway's web series Skam, has 55 million YouTube views.
ZDF has learned along the way. "For In Bester Verfassung, we produced special memes and material for the creators to share, but they preferred to speak their own language and photos they made at the event," says Haslauer.
The approach has changed over time. "With The Brown Family, we thought YouTube would be the place to put it. But then we thought it's better to tell audiences through YouTube to come to us."
Liza Foreman
SPAIN - Boca Norte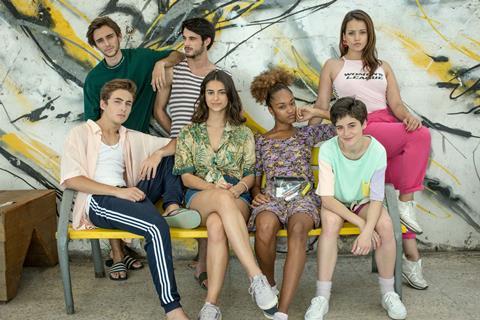 "We studied which trends in the market were doing well, and the series that were working with younger audiences and Skam was my main reference, my main source of inspiration," says Eva Mor, creator and content coordinator of the Spanish series Boca Norte.
The new series could be described as Skam meets Fame and was successfully launched on Playz, the digital platform of Spanish public broadcaster Radio Television Espanola (RTVE) in 2019.
Skam's ability to connect with a young audience was key to how Mor saw a homegrown series working. That, and a walk she took in El Carmel, Barcelona: "The idea came to me going into a civic centre and seeing a young couple dancing afrobeat. I needed a location to anchor the action beyond the school. I wanted to set it somewhere plausible where young people would hang out. And I found the answer there and then."
Mor is referring to both the civic centre and the idea of playing with the musical genre. "I like musicals I saw from the 1980s," she explains. "And a lot of the young people we were targeting grew up with High School Musical. My first idea was that they would sing rap but somebody suggested trap and we went for it. Every episode includes a theme by a trap queen in Barcelona and the choreography is also true to the style."
The strategy focused on Instagram profiles of the main characters and Facebook and YouTube campaigns to publicise its launch. Playz targets an audience of 16-24-year-olds in comparison to RTVE, which has an audience with an average age of 55 years.
"We would have loved to have the Spanish version of Skam but it was too late, Movistar got it first," says Alberto Fernandez, head of digital content at RTVE. "This pushed us to explore other type of content and format, with a more urban and musical approach like Boca Norte."
Mor developed Boca Norte with Lavinia Audiovisual for RTVE. She has now moved on to production outfit Minoria Absoluta where she is again on the lookout for projects aimed at the youth audience.
She insists that short formats are a must, ideally a series with 13-20 minute-long episodes. "That's the format, web series or not, that television is betting harder on now and that's where the market is going, whether you are 40 or 18 years old," Mor suggests.
Her tips when developing a screenplay are "to finetune the topics but also the language of the audience you are targeting. That's something Skam did very well with extensive interviews as research."
But realism aside, the creator of Boca Norte adds: "In my opinion, series for these new audiences do better if they include an element of mystery, a thriller element. It doesn't matter if they are comedies or dramas. In Boca Norte we had the main character [a girl named Andrea played by Begoña Vargas] and the question of why she had suddenly moved from a very posh neighbourhood to a working-class one."
For RTVE's Fernandez, the appeal of Boca Norte is due partly to its authenticity. "[It has] a down-to-earth feel, with young people of a working-class suburb in Barcelona at the core," he says.
The series ran for one season with no plans for a second.

Elisabet Cabeza