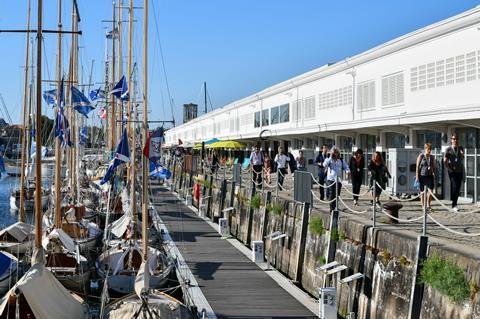 Sunny Side of the Doc, one of Europe's oldest documentary and factual content-focused industry meetings, is set to celebrate its 30th edition in La Rochelle on the French Atlantic coast on June 24-27.
CEO Yves Jeanneau, who originally launched the event in the southern port city of Marseille alongside his late collaborator Olivier Masson in 1989, says there will be little dwelling on the past.
The only looking back will be in the European debut of Woodstock: Three Days That Defined a Generation, which follows its world premiere at Tribeca. The screening of Barak Goodman and Jamila Ephron's PBS-backed work, timed to mark the 50th anniversary of the legendary music festival this year, will kick-off a special party event celebrating Sunny Side's 30th birthday.
Jeanneau emphasises a forward-looking approach and staying abreast of the economic, technological and geopolitical developments impacting the documentary and factual content sector have been key for Sunny Side's survival.
"I would never have bet on such longevity 30 years ago," he says. "The road can often be tough but we've managed to stay on course and stick to our principles, while also adapting to the changes in the industry."
New players
This adaptability is evident in the 30th edition programme and attendees this year.
Among the companies due to present their upcoming documentary and factual content slates this year will be Netflix for the first time, alongside long-time participants France Télévisions, Canal+ and Arte.
Diego Buñuel, director of original documentary at Netflix alongside Kate Townsend, the former head of the BBC's doc strand Storyville, will be in La Rochelle to head up the presentation. He was previously at Sunny Side in 2016 as the head of documentary at Canal+.
In another sign of the times, there will also be slate presentations by burgeoning Paris-based European content platform Mediawan and China.
The former has a growing non-fiction slate following its acquisition of Paris-based documentary company Clarke Costelle & Co (CC&C) and the French content company AB Group, which also produces factual content, while China will be out in force in La Rochelle with its own dedicated pavilion for a third-year running.
Programme highlights
Elsewhere in the programme, Germany is the Sunny Side country in focus this year, tied in with the larger theme of "Documentary Needs Europe".
Jeanneau comments the territory is often overlooked as a major producer and consumer of documentaries, even though it broadcasts some 450 non-fiction programmes a week across its 2,000 different channels and platforms.
"Germany may be on our doorstep, but we needed to get all the different players' names out there - from all the new broadcasters to regional investment funds and digital producers - and basically make people aware of this key country for European documentary, to promote European co-productions and collaborations as much as possible," he says.
More than a dozen companies will be based at a German pavilion which will also host a series of panel discussions around wider topics.
Netflix's Buñuel is due to participate in one of these discussions entitled "Documentaries between Cinema, Television and Platform" alongside Christiane Hinz, head of documentary and society at Cologne-based broadcasting group WDR and German producer Christian Beetz.
A further panel will explore working with Germany's state broadcasters on high-end factual series through a case study on Justin Webster's true crime series Nisman, The Prosecutor, The President And The Spy, produced by JW Productions, Fasten Films, Gebrueder beetz filmproduktion with Movistar+ and ZDFinfo, whose commissioning editor, Imke Meier will be in attendance.
There will also be an opportunity to meet with non-state bodies investing in documentary for the Germany market including National Geographic, Spiegel TV and Planet.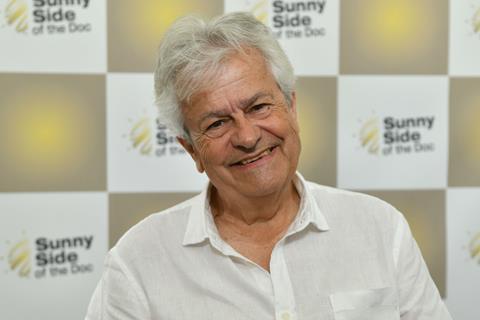 Science rules

Science is the overall theme of Sunny Side this year. The discipline will be explored from various angles through a series of talks, debates and presentations.
Producer Ellen Windemuth, founder of independent non-fiction content company Off The Fence, which was recently acquired by ZDF Enterprises, presides over the thematic science programme. It will kick it off with a keynote entitled 'Alliance Doc: International Co-production on the Spot' by Caroline Behar, head of acquisitions and international coproductions at France Télévisions. The programme will explore new co-production mechanisms and opportunities through the examples of VR works, Lady Sapiens and Pompeii Rising
The programme will also touch on how to combat fake news, the use of immersive story-telling to commemorate the upcoming 50th anniversary of the first moon landing, and documentaries that have impacted the media to bring about change.
It will also see the launch of the European Talent Hub For Science Media, a joint venture between Sunny Side and the European Academy Of Science Film (EURASF), aimed at fostering collaboration between the science community and the media world.
PiXii festival and market continue to expand
In another example of Sunny Side's forward-looking approach, it has expanded its PiXii festival and market focused on new forms of story-telling through digital technologies spanning VR, AR, Artificial Intelligence, 3D imaging and mapping.
A selection of 15 immersive installations will compete for the $5,500 (€5,000) Grand Prix PiXii. The contenders include Claude Monet – The Water Lily Obsession, taking the spectator into the artist's world-renowned garden in Giverny; Time Travellers, combining a popular Dutch racing video-game with the physical experience of being in a vehicle, and Inside Tumucumaque, in which the viewer discovers one of Brazil's most remote national parks through the birds-eye view of an eagle.
The jury comprises Annette Brejner of The Financing Forum for Kids, Sebastian Sorg of FFF Bayern, Scott Gillam of the Canadian Museum of Human Rights and Nina Diamond of The Metropolitan Museum of Art of New York.
The section also features the PiXii Kickstarter, three sessions offering feedback on one existing immersive project and also pitching an upcoming project. The first session will feature a feedback case study session on Claude Monet - The Water Lily Obsession as well as a pitch for Nicolas Rouilleault's Mano Solo Or The Adventures Of Mazda.
Traditional series pitches remain at the heart of the event
Against this innovative backdrop, the pitching line-up for more traditional documentary series – spanning five subject areas of social and human interest, history, arts and culture, science and natural history and wildlife - is still one of the main draws for professionals.
A total of 36 projects from 18 different territories will be pitched to the 300 professional decision-makers.
Projects in the line-up include Ruth Berry's Scat Man, following Australian ecologist Scott Burnett as he investigates a series of endangered species using their excrement as a source of information; Balint Revesz and Angus MacInnes's Touchwood, exploring the changing reality of a hidden tribe in Borneo after illegal loggers arrive in their village, and French director Gregory Monro's Kubrick By Kubrick, a portrait of the filmmaker in his own words using archived interviews.