Ahead of next week's Hong Kong Filmart (Mar 13-16), Screen profiles lists 10 of the most exciting talents in the local industry.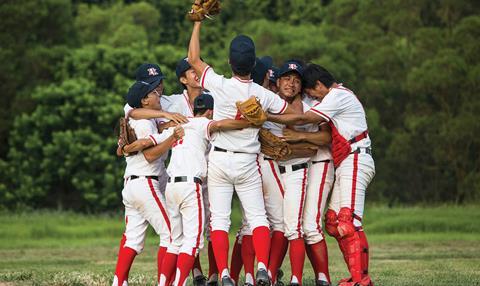 A number of young directors are emerging to tell authentic Hong Kong stories in their own voices, using their own language. Their names are worth remembering.
Vicky Wong, Frank Hui, Jevons Au
The co-directors of crime thriller Trivisa are alumni of the Fresh Wave short film competition, a Hong Kong-based charity headed by the film's producer, Johnnie To.
Each director was given one of Trivisa's three main characters — gangsters planning a job in Hong Kong — to flesh out and film. The stories were then woven into a seamless whole, resulting in a feature that has been a local box-office hit and won a string of awards, including best original screenplay and editing at the Golden Horse Awards in Taiwan.
Jevons Au, who also contributed a short film to the Ten Years omnibus, is now working on a high school-set feature that probes Hong Kong's education system. Vicky Wong and Frank Hui are also both writing their first solo features.
Steve Chan Chi-fat
Fully financed by the HKFDC's First Feature Film Initiative, Steve Chan Chi-fat's Weeds On Fire is based on the true story of Hong Kong's first youth baseball team, which beat a Japanese team to win the championship in the 1980s.
A combination of sports drama and coming-of-age story, set in the public housing estates of Hong Kong, it encapsulates the uncertainty of the times, shortly after the signing of the Sino-British Joint Declaration, when the future of Hong Kong was unclear.
A graduate of Hong Kong Baptist University, Chan cut his teeth as a director at broadcaster TVB before making Weeds On Fire, which premiered at last year's Hong Kong International Film Festival before hitting a home run at the local box office.
Chan Tze Woon
A graduate of Hong Kong Baptist University, Chan Tze Woon spent 60 days shooting 1,000 hours of footage during the Umbrella Movement of 2014, when thousands of people protesting Beijing's reforms of Hong Kong's electoral system camped out on the streets. The resulting documentary, Yellowing, distributed by non-profit indie Ying E Chi, has played at several film festivals and had screenings in independent venues in Hong Kong.
However, the film has little chance of commercial release due to its sensitive subject matter. Chan is now working on a second feature doc, this time exploring what he describes as the "love-hate relationship" between Hong Kong and China over the past 50 years.
Fire Lee
Not strictly speaking a newcomer — he co-directed Give Love with Joe Ma in 2009 — Fire Lee's third feature Robbery is a timely reminder that Hong Kong's social and political realities can be expressed just as effectively through blood-splattered allegory as by documentary and social drama. Set over one ultra-violent night in a convenience store that doubles as a microcosm of Hong Kong, the film was an instant hit on the fantasy film festival circuit last year.
A graduate of Hong Kong Academy for Performing Arts, Lee recently completed his fourth feature, Husband Killers, the tale of two women who swear to kill the man they share.
Andy Lo Yiu-Fai
A long-time screenwriter with credits including Crazy N' The City and My Name Is Fame, Andy Lo Yiu-Fai made his feature directing debut with Happiness, which local critics hailed as one of the best Hong Kong films of 2016.
Starring Kara Wai and Carlos Chan, Happiness revolves around the friendship between a young returnee to Hong Kong and his middle-aged landlady, an eccentric recluse in the early stages of dementia.
Lo returned to Hong Kong himself in 1997, after studying in Canada, then trained as a scriptwriter with the Hong Kong Screenwriters' Guild. He is now scripting a love story with sci-fi elements, which he hopes to start shooting in 2017.
JC Wong
JC Wong's second feature documentary, Snuggle, explores the bonds between children and parents at the critical stage of life when the older generation is faced with illness and infirmity. The picture, which was named a 'film of merit' at this year's Hong Kong Film Critics Society Awards, touches on a sensitive subject as filial piety is an important aspect of Chinese culture, but not easy to achieve in an expensive, overcrowded city.
Wong's first feature documentary, Fish Story (2013), followed children growing up in poverty in Hong Kong and picked up several awards and nominations on the documentary circuit. Wong studied at Hong Kong Shue Yan University and received a grant from CNEX to shoot Fish Story.
Amos Why
Also a respected screenwriter, Amos Why directed his debut feature,Dot 2 Dot, in 2014. Supported by the Hong Kong Arts Development Council, the film follows a mainland woman unravelling Hong Kong's history and cultural heritage through a series of dot-to-dot puzzles left on the walls of subway stations by a reclusive local.
Described by local critics as a love letter to Hong Kong, the film explores issues of urban development and collective memory with a dose of romance and humour.
Why worked for several years as a director for TV drama and documentaries, including production contracts for Radio Television Hong Kong (RTHK), before making his first feature. He recently wrapped his second feature, Napping Kid.
Wong Chun
Winner of best new director at last year's Golden Horse Awards, Wong Chun's debut feature, Mad World, stars Shawn Yue and Eric Tsang in the story of a former financial analyst, suffering from bipolar disorder, who is released from hospital into the unwilling custody of his father.
Also backed by HKFDC's First Feature Film Initiative, the film premiered at Toronto and picked up best director and screenwriter prizes at the Hong Kong Film Critics Society Awards.
Wong graduated from Hong Kong City University and directed a couple of award-winning shorts before making Mad World, which Golden Scene releases in Hong Kong on March 30.