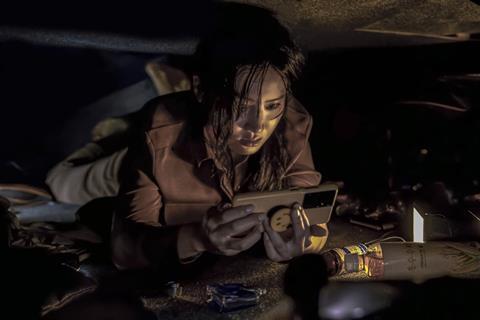 Going into their third year of online film market attendance, South Korean sales agents at Filmart Online (March 14-17) are presenting a variety of titles ranging from directorial debuts to war epics.
These include Kim Han-min's historical war action film Hansan: Emergence Of Dragon, prequel to the epic Roaring Currents, which became South Korea's biggest box office hit of all time following its release in 2014.
Feature directorial debuts include action thriller Drive (working title) from Special Delivery screenwriter Park Dong-hee, and horror romance Scary Housemate, a project conceived and shot simultaneously as a theatrical feature and web series– denoting the Korean film industry's diversification into streaming and series since the start of the pandemic.
19 39
Dir. Jae-ho Park
This comedy drama centres on five women, each aged 39, who reunite when one opens a retro café in their hometown and they start recalling the secrets and scandals of high school, amidst the troubles of their present lives. It stars Lee So-yeon (TV's Ms. Montecristo), Son Yeo-eun (Crazy Romance), Jeon Hye-bin (TV's Another Miss Oh), Jung Soo-young (TV's What's Wrong With Secretary Kim) and Oh Seung-eun (My Boss, My Hero). Produced by SG&G Holding and More In Group, the film is planned to be released locally this summer. Contact: TJ Chung, More In Group
Boogie Nights
Dir. Kim Kyung-yup
Marking the first feature from up-and-coming director Kim, this comedy stars Choi Guy-hwa (Homme Fatale), Park Hwan-hee and Lee See-won in the story of a man who – when North Korea declares they will launch a nuclear missile the next day – goes out clubbing to try to meet his first love "on the last day of his life". Produced by Contents G, Team Gorilla, Laon Company Plus and Mr. Abba, the film is planned for release later this year. Contact: Contents Panda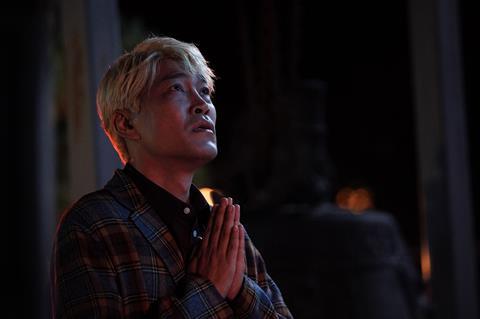 Café Midnight
Dir. Chong Yun-su
When a bride-to-be is stood up by her groom on their wedding day, she goes out in search of him in the dead of night and arrives at a strange place called Café Midnight. There, she finds her husband-to-be but something isn't right – he looks years younger and does not recognize her. Starring Yi Yi-kyung and Chae Seo-jin, the film is in post-production. Contact: M-Line Distribution
Cattle Run
Dir. Kim Ji-hyun
The feature directorial debut from Kim stars Ryu Seung-ryong (Extreme Job, Roaring Currents) and Park Hae-jun (Emergency Declaration). Two brothers - both cattle ranchers with their own ranches and estranged for more than 30 years - become caught up in an unexpected crisis together. Produced by Yong Film (The Call, The Handmaiden), the drama feature is in post-production. Contact: Lotte Entertainment
Chun Tae-Il: A Flame That Lives On
Dir. Hong Jun-pyo
Hong's feature directorial debut is an animation based on the true story of young activist Chun Tae-il, whose death in 1970 led to a watershed change in South Korea's labour rights movement and worker conditions. Working at Pyeonghwa Market from the age of 16, first as a sewing assistant and then a tailor, Tae-il is a warm-hearted boy who struggles to change his fellow young labourers' dire working conditions when he learns about the Labour Standards Act. The film is voiced by Jang Dong-yoon (TV's Search), Yeom Hye-ran (Recalled) and Park Chul-min (TV's Vincenzo). Produced by Myung Films (Leafie, A Hen Into The Wild) and Studio Roomer, the animation clocked up more than 115,000 admissions following its local release in December. Contact: Finecut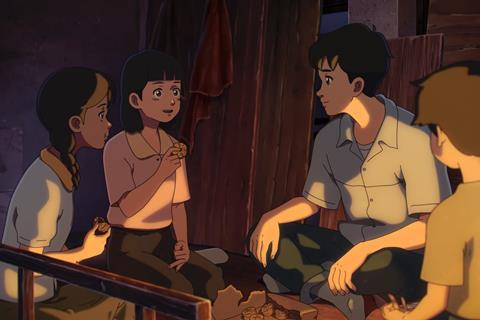 Drive (working title)
Dir. Park Dong-hee
This action thriller marks the feature directorial debut of Park, who previously wrote the screenplay for crime action film Special Delivery. The film stars Park Ju-Hyun (TV's Extracurricular), Kim Yeo-Jin (TV's Vincenzo), Kim Do-Yoon (Peninsula) and Jung Woong-in (The Prison). It follows a popular internet celebrity who is trapped in the trunk of a car and live-streams their desperate attempt to escape while being sped through the middle of a city. Produced by M Pictures (Special Delivery), the film is in post-production. Contact: M-Line Distribution
Hansan: Emergence Of Dragon
Dir. Kim Han-min
This film takes place five years before the battle in Roaring Currents, the 2014 historical war action film that remains South Korea's leading box office hit with more than 17.6 million admissions. The director returns for the prequel, starring Park Hae-il (The Host) and Byun Yo-han (The Book Of Fish), and depicts the strategy and spirit of admiral Yi Sun-shin and his navy as they fight to defend Joseon from Japanese invaders in the battle of Hansan. Produced by Bigstone Pictures (Roaring Currents, Oh! My Gran), the film is in post-production. Contact: Lotte Entertainment
Men Of Plastic
Dir. Im Jin-soon
From the director of Ordinary People, this comedy drama stars Don Lee (aka Ma Dong-seok, Eternals), Jung Kyung-ho (Running Turtle), Oh Na-ra (Perhaps Love) and Oh Yeon-seo (Cheese In The Trap). It follows a natural-born networker and native of Seoul's affluent Apgujeong neighbourhood who is eager to start his own ground-breaking plastic surgery business. When he encounters the area's most talented plastic surgeon - who has lost his license in an unfortunate incident - he comes up with an idea for how to start a whole new golden age for plastic surgery in Apgujeong. It is produced by Big Punch Pictures, Hong Film and BA Entertainment. Contact: Showbox
Portrait Of A Family (working title)
Dir. Lee Ji-won
Directed by Lee (Miss Baek), this family noir stars Ryu Seung-ryong (Extreme Job), Ha Ji-won (Chronicle Of A Blood Merchant) and Kim Sia (Miss Baek). It centres on a baseball player and movie star whose celebrity lives are destroyed instantly when a young girl shows up. Seven years later, as she gets involved in the death of a middle school girl, the couple decides to fight a battle they have no chance of winning for her. Produced by Acefactory, the film is in post-production and planned for release later this year. Contact: K-Movie Entertainment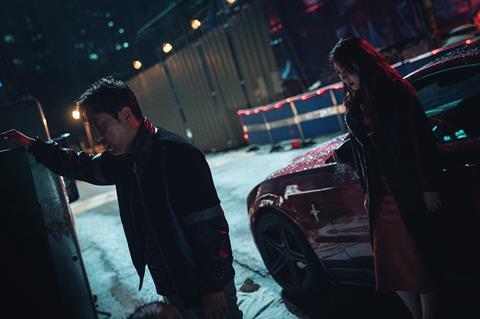 Scary Housemate
Dir. Hwang Kyung-sung
Created as a feature film to screen theatrically and a drama series to play online, this horror romance is directed by Hwang, whose credits include web drama series Dalgona and Today Is Office, Tomorrow Is Romance. Starring Jung Chan-woo, member of K-pop boy band iKon, and Kim So-jeong, member of girl group Gfriend, the story follows a young woman who can see ghosts. When she becomes housemates with a good-looking ghost who has lost all his memories, he asks for her help to trace his history and find out the truth behind his death. The project is in post-production with a local release planned for the first half of this year. Contact: K-Movie Entertainment
When Spring Comes (working title)
Dir. Lee Don-ku
The latest from director Lee (Fanfare, Entangled) stars Son Hyeon-ju (Jesters: The Game Changers) and Park Hyuk-kwon (Secret Zoo) in a story about an old gangster who returns to society after eight years in prison for murder. All that awaits him is his father's funeral, which he uses as an opportunity to start an ad hoc gambling den to prove he's still alive and able to support his children financially. But when a childhood friend picks a fight with the gangsters, things spiral out of control. The film is produced by MCMC. Contact: Finecut