Romney is a longstanding contributor of film reviews to Screen. He writes for The Observer, Sight & Sound, Film Comment and others, and teaches at the London College of Communication.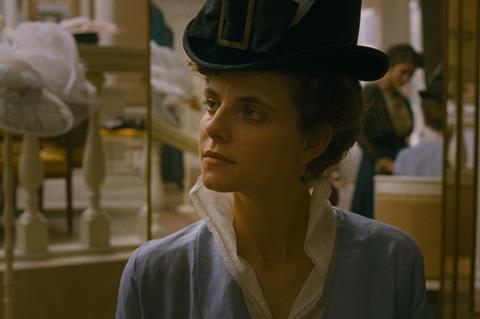 Read more: Screen's critics pick best films of 2018
Top five:
1. Sunset
Dir. Laszlo Nemes
A perplexing whirlwind of a film and a tour de force of stylistic audacity. Son Of Saul director Laszlo Nemes immerses us in a detective story set in 1910s Budapest, laying a veneer of elegant costume drama over a descent into the abyss of modern history, all filtered through the magnetising stare of its lead Juli Jakab.
Contact: Playtime
Read Screen's review here.
2. The Other Side Of The Wind
Dir. Orson Welles
Orson Welles' reconstructed swansong: an uproarious argument about what film can and should be, and an as-it-happens report on the death of old Hollywood and the corruption of the new.
Contact: Netflix
Read Screen's review here.
3. The Green Fog
Dirs. Guy Maddin, Evan Johnson, Galen Johnson
Hitchcock's Vertigo swirls again, this time as a comic-conceptual montage of clips from San Francisco movies and TV shows, with a cast of thousands standing in for James Stewart and Kim Novak.
Contact: The Festival Agency
Read Screen's review here.
4. Happy As Lazzaro
Dir. Alice Rohrwacher
Alice Rohrwacher crosses the Italian rural realism of Ermanno Olmi with a contemporary take on Fellini-esque surreal satire, in one of the year's most singular, strange and moving cinema dreams.
Contact: The Match Factory
Read Screen's review here.
5. ROMA
Dir. Alfonso Cuarón
A visually magnificent achievement, and a wonderful example of how to think about history and the everyday, playing domestic and personal drama against the turbulence of 1970s Mexico.
Contact: Netflix
Read Screen's review here.
Best documentary
The Hidden City
Dir. Victor Moreno
A city symphony from the underneath, Victor Moreno's almost abstract documentary maps the tunnels and hidden networks below Madrid to hauntingly immersive effect. Superbly photographed by Jose A Alayon, it is a dazzling but darkness-steeped exercise in mapping the real while also liberating the imagination.
Contact: Shellac
Read Screen's review here.
Overlooked gem
Sophia Antipolis
Dir. Virgil Vernier
One from a new French director who comes closer than anyone to capturing the social and psychic turbulence of a changing nation. Set in an enterprise zone a stone's throw from Cannes, it is an ensemble drama about various characters desperately seeking meaning — in apocalypse cultism, in cosmetic surgery, in vigilante violence and racism. Intensely troubling, intensely of the moment.
Contact: mk2 Films