Ide joined Screen in 2015 as a London-based critic. She is also a reviewer for The Observer and a freelance contributor to publications including Sight & Sound. Previously she was a critic for The Times.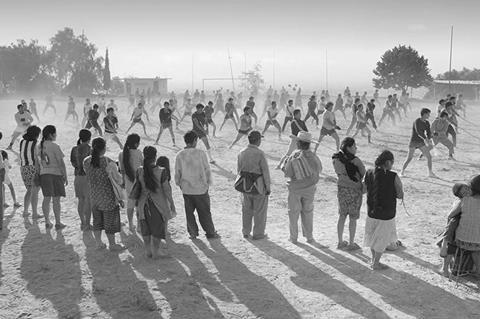 Read more: Screen's critics pick best films of 2018
Top five:
1. ROMA
Dir. Alfonso Cuarón
There's nobody quite in the same league as Alfonso Cuarón right now. And ROMA is arguably his masterpiece. The staggeringly ambitious period street scenes are reminiscent of Mikhail Kalatozov's Soy Cuba; the textured sound design put me right there in the film. And that devastating hospital sequence left me in pieces.
Contact: Netflix
Read Screen's review here.
2. All Good
Dir. Eva Trobisch
This assured first feature from Eva Trobisch explores the theme of sexual violence with a rare intelligence and empathy. Aenne Schwarz is stellar as a woman whose internal battle against victim status is almost as damaging as the rape she suffered.
Contact: Films Boutique
Read Screen's review here.
3. Holiday
Dir. Isabella Eklof
Isabella Eklof shoots the rise of a woman through the entourage of her drug-dealer boyfriend with the dispassionate eye of a nature doc. There is an animalistic pack mentality at play in a group of people driven by base urges. It is a profoundly uncomfortable debut.
Contact: Heretic Outreach
Read Screen's review here.
4. The Favourite
Dir. Yorgos Lanthimos
Crackling with malice and garnished with elegant sweary flourishes, the screenplay by Deborah Davis and Tony McNamara is one of the purest pleasures of the year. The performances are dazzling.
Contact: Fox Searchlight
Read Screen's review here.
5. Her Smell
Dir. Alex Ross Perry
The latest from Alex Ross Perry takes us inside the mind of a drug-addled rock chick. Immersive sound design plunges us into paranoid psychosis. Then a song and a piano breaks our hearts.
Contact: Voltage Pictures
Read Screen's review here.
Best documentary
McQueen
Dirs. Ian Bonhote, Peter Ettedgui
This portrait of the fashion designer Alexander McQueen not only tells his life story, from Cockney wide-boy to couture enfant terrible, it also captures something of the violent brilliance of his work.
Contact: Embankment Films
Read Screen's review here.
Overlooked gem
Amateurs
Dir. Gabriela Pichler
With its winning combination of feisty humour, guerilla filmmaking and young women of colour making their voices heard, the second film from Gabriela Pichler, about two girls who set out to make a promotional video for their small town, is a maverick delight. It captures an unabashed joy in the act of creating.
Contact: LevelK
Read Screen's review here.