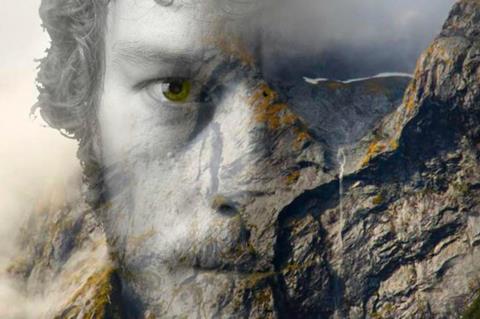 This year's market titles at the Venice Film Festival includes high-budget and low-budget features, television series and VR projects.
Screen runs down five of the projects you should keep your eye on over the course of the next week.
Of A Different Nature
From fledgling Norwegian production outfit Klar Film AS comes TV project Of A Different Nature, an 8x52 supernatural mystery series.
The Norway-set story follows a troubled scientist seeking a cure for his Tourette's. Revisiting his hometown after 20 years away, he is informed of a nearby mine where a series of unexplained deaths have taken place. Upon entering the mine, his Tourette's instantly disappears, and he begins an investigation into the mine's mysterious properties.
Klar Film AS co-founders Mamdooh Afdile and Tone Andersen, co-writers on the project, have previously worked in television documentaries, including Afdile's Genies And Madness and Andersen's When The Boys Return.
The project, in the TV series section of the Venice market, is budgeted at €5.5m and is seeking co-producers and broadcasters in Venice.
Fig Tree
Israeli-Ethiopian filmmaker Alamork Marsha brings her feature debut to the Venice Market as the film seeks completion finance following its shoot in Summer 2016.
The project was the winner of the Sam Spiegel International Film Lab pitching event at Jerusalem Film Festival in 2014. It returned to Jerusalem this year to participate in the Pitch Point strand, winning the Wouter Barendrecht Lia Van Leer Award, and also competed in the Works in Progress strand of the 2017 Sarajevo Film Festival.
The film is based on the filmmaker's own experiences growing up in war-torn Addis Ababa and being airlifted to Israel in 1991 as part of the country's Operation Solomon to protect 14,325 Jewish Ethiopians.
Producers Naomi Levari and Saar Yogev of Tel Aviv-based Black Sheep Productions were selected by Screen as one of eight production companies on the rise in Israel.
Passenger
French distributor and production outfit Haut et Court is embarking on its first virtual reality project with Passenger, a short, 360-degree VR experience. Filmed in first-person style and in English language, the Paris-set story follows four friends on a night out.
Director Romain Chassaing's previous work includes the award-winning music video for French pop band Naïve New Beaters's single Heal Tomorrow.
The project is being made with Paris-based content studio Solab Pictures and has backing from broadcaster CNC. Currently in pre-production, €118,000 has been raised of the proposed €338,000 budget and the team are seeking international partners in Venice.
Passenger is one of 10 virtual reality films participating in this year's Venice Gap-Financing Market.
Amrita
Cambodian filmmaker Rithy Panh (The Missing Picture) embarks on his first virtual reality project with Amrita, a co-production between France, Cambodia, Netherlands and Germany. Produced by Catherine Dussart of CDP, the project also counts Films Distribution among its supporters.
Based on an original script, the VR experience will chronicle the struggles between the forces of life and death and will shoot at the site of Angkor in Cambodia, which was the historical location of the capital city of the Khmer Empire.
The film has a budget of €660,000 and the team are seeking investors, co-producers and distributors to complete finance in Venice.
Bodyguard Of Lies
Son of US actor Walter Matthau, Charles Matthau directs this true story about the only man to ever win the German Iron Cross and an MBE (Member of the British Empire), which he received for his espionage exploits in the Second World War.
Denise O'Dell producers the project (her credits include Ridley Scott's Kingdom Of Heaven) through Spanish outfit Babieka Films, in co-production with Huge Productions from the US. The project has a budget of €12m, with €8.4m raised to-date. In Venice, the team will be looking to close finance as well as find a sales agent and an Italian distributor.