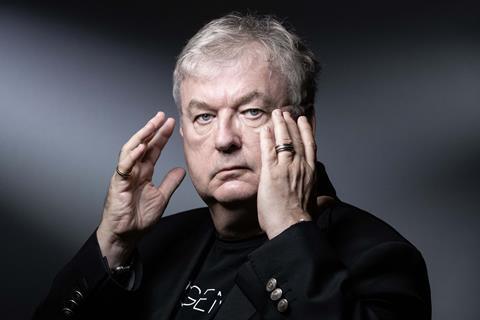 Dominique Besnehard is the former talent agent and now producer who came up with the original idea for hit French series Call My Agent!. The show is inspired by his experiences at once-powerful French talent agency Artmedia — reincarnated as ASK in the show — which handled stars including Sophie Marceau, Nathalie Baye, Charlotte Gainsbourg and Béatrice Dalle.
Besnehard left Artmedia in 2006 and launched production company Mon Voisin Productions in 2008, through which he spearheaded the development of Call My Agent!. Following on from the series, Besnehard has co-written a non-fiction book charting the real-life story of the rise and fall of his former employer, Artmedia: Une Histoire Du Cinéma Français.
Why did you decide to revisit Artmedia with a book?
Artmedia is the mirror of 40 years of cinema history in France and everyone who was there.
Were you always fascinated by talent?
My parents were shopkeepers in the resort of Houlgate in Normandy. It would empty out in the winter, and I found refuge in TV. To amuse myself, I kept notebooks with photos of the stars and commented on their performances.
Who helped you when you were starting out?
Jacques Doillon and Claude Berri. Jacques took me on to scout for cast and locations for A Bag Of Marbles [Doillon's 1975 drama about two French Jewish brothers during the Second World War]. Berri, who spearheaded the film, became a key figure in my early career.
Is it true that you travelled all over the south of France on a moped to do the job?
I didn't have a driving licence but wasn't going to let that stop me. I was so passionate.
What is the biggest professional mistake you have made?
I've made plenty of mistakes. A recurrent one is passing over actors who then became famous. Then there are the films I've fought for, which turned out to be flops.
Which talents are you most proud of discovering?
Béatrice Dalle, even though she gave me such a tough time, Emmanuelle Seigner, Nathalie Baye, Juliette Binoche. I wasn't Juliette's agent but worked on getting her cast early on in her career. I'm also proud of my work with directors like François Ozon and Claire Denis.
Did you expect Call My Agent! to be such a success?
It took us seven years to make it happen. We were told it would only work with Parisian Bobos [bourgeois bohemians] and would never register with 'La France Profonde' [deep in the provinces].
What made it work in the end?
There is the glamour and the stars but then there are the assistants working behind the scenes, the workers in the kitchen so to speak. There's also an element of [François] Truffaut's Day For Night about it, in that we show what goes into making a film.
Are the stories in the series based on real events?
Most of the storylines around the talent did really happen, but not to the guests in the series.
Which of the agents takes the most inspiration from you? Mathias Barneville?
No, I am far too chaotic. I'm more like the character of Gabriel Sarda, played by Grégory Montel.
Was it difficult to get stars to sign up for the show?
The first season was hard. The involvement of Cédric Klapisch [as a director/producer] was very important. Actors love him as a director, so his presence was reassuring. I don't know if it would have happened without him.
An executive at Mediawan, the content group that acquired your company in 2018, announced a fifth season. Can you elaborate?
There won't be a fifth season, but rather a standalone one-off in which Camille Cottin's character Andrea heads to New York. It will wrap everything up and then we'll stop. If not, we'll end up repeating ourselves.
What do you think about the upcoming UK version and other remakes?
I've got high expectations for the English version. French and UK agents are similar in the way they work. For our 10% fee, we're artistic advisor, financial advisor, confidante and sometimes even handle publicity. In the US, there will be at least four people doing these jobs. There have already been remakes out of Québec as well as Turkey, where they took out any mention of homosexuality. It's another reason to stop, as we're soon going to be eclipsed by the remakes coming down the line.