It has been a tough year for arthouse pictures both from France and abroad.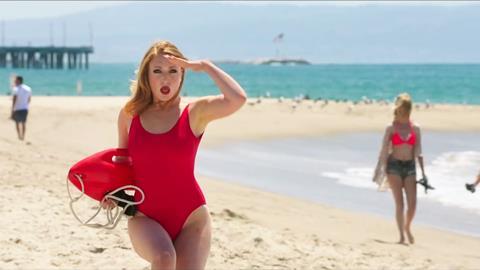 US animation and action features, as well as mainstream local comedy franchises, dominated the French box office in 2016. Admissions are set to rise by about 4% to around 210 million in 2016, against 206 million in 2015, according to projections by CNC.
That would be an impressive performance, given the ongoing security concerns in the country's big cities following a series of terror attacks in 2015 and 2016, including the killing of 86 people in Nice in July, which led to cinemas being shut down for at least 24 hours and caused Studiocanal's terrorism-themed action picture Bastille Day to be pulled from screens.
By the end of November, CNC's preliminary data for 2016 showed admissions of 188.5 million for the first 11 months of the year, against 181.5 million in the same period last year.
Titles due to hit French cinemas in the final month of the year include Rogue One: A Star Wars Story, Manchester By The Sea and Personal Shopper.
The top 25 films at the French box office in 2016 (correct until November 29) are below:
It was a good year for Pathé, which distributed this year's second-most popular title to date, Les Tuche 2 (pictured), which generated 4.6 million admissions. It is the second film by Olivier Baroux to revolve around a family from northern France who win the lottery. After spending the first film in Monaco, the family heads to the US for its second big-screen outing.
Over the summer, Pathé also drew 3.1 million spectators with the third instalment of its slapstick Camping series - featuring an ensemble cast of French comic actors headed by Franck Dubosc and Gérard Jugnot. The distributor has also scored with Back To Mom's, which stars Alexandra Lamy as a woman forced to move back home with her mother, played by Josiane Balasko.
Further popular French comedy franchises this year included Gaumont's The Visitors: Bastille Day and Brice 3, in which Oscar winner Jean Dujardin reprises his role as a surfer bum living in Nice. The studio also did well with Pattaya.
Two US-UK collaborations have performed well in France this year: Bridget Jones's Baby garnered 1.9 million spectators and $13.5m for Studiocanal, while Fantastic Beasts And Where To Find Them has generated 2.2 million ticket sales ($15.7m) to date.
The slight rise in admissions this year is cold comfort to the country's independent distributors, however. It has been a tough year for arthouse pictures both from France and abroad. The most successful arthouse releases have included Francois Ozon's Frantz, with around 600,000 tickets sold and more recently I, Daniel Blake. The latter has drawn some 871,000 spectators to date and may well hit 1 million entries, making it Ken Loach's most successful French release ever.
However, further high-profile festival titles, such as Benyamina Houda's Camera d'Or-winning Divines, faltered with around 140,000 admissions, while Bertrand Bonello's critically acclaimed topical drama Nocturama drew just 55,000 spectators at home.
In an exhibition space dominated by UGC, Pathé and MK2, a number of independent distributors have complained this year of the difficulty finding screens for their slates. It is a debate that is likely to continue into 2017.