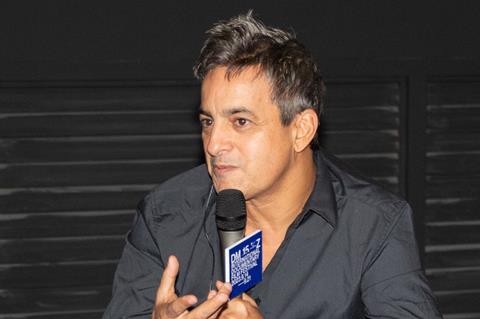 French filmmaker Sylvain George has described how he attempted to "to understand European policies of immigration" with his latest documentary, Obscure Night – Goodbye Here, Anywhere.
Speaking at the 15th DMZ International Documentary Film Festival in South Korea, where the film received its Asian premiere in competition, George said the situation in France in the early 2000s inspired him to pick up a camera, when the rise of the far-right led by Jean-Marie Le Pen caused a new raft of tough immigration and deportation laws.
"How did we arrive here?" said the filmmaker. "We live in a society with a lot of media so it's easy to learn about texts or laws, but it's more interesting to understand via the consequences of these policies on the ground."
The film explores the lives of young migrants in Morocco, who are trying to cross from Africa to Europe. It marks the sequel to 2022's Obscure Night — Wild Leaves and, like the first film, is a co-production between France's Noir Production and Switzerland's Alina Films. The documentary won a special mention after it premiered in competition at Locarno last month.
In a bid to gain this "on the ground" understanding, George embedded with a community of boys and young men on the streets of Melilla, a Spanish enclave in Morocco, over a period of three years. The first step in earning their trust, the director said, involved presenting them with a lot of information about himself.
"What kind of filmmaker I am, why I'm there, how the film is funded, the purpose, aesthetic, the vision of the film… lots of info," he explained during a masterclass session at the festival. "If you're not a like a hunter and build a relationship, you see stuff you didn't expect."
While the film does not shy from the harsh realities of the subjects' lives, which includes poverty, drugs, police abuse and violence among group members, George revealed there are times when he does put the camera down.
"Sometimes the camera is ambivalent but, at other moments, it is intrusive and not welcome," he said. "I'm convinced that film is made with images you shot and those you didn't. Images you didn't actually record still feed the film. You have them in your mind."
George has become known for his focus on immigration and social movements, including his debut The Impossible – Visions Of Fury in 2009, and May They Rest in Revolt (Figures of Wars), which best film and the Fipresci prize at the Buenos Aires Festival of Independent Film in 2011.
The director said he decided on cinema as a tool to explore these issues. "I didn't choose cinema to go to Hollywood or anything like that," said George. "I consider it a dialectic tool that can destroy social and political determinism."
Black and white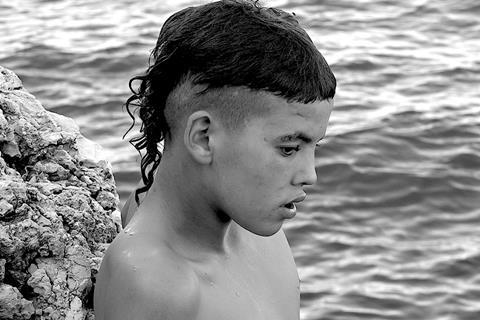 In choosing to shoot his Obscure Night films in black and white, the director said his intention was to "destroy the idea of progress, the myth that everything is getting better".
"Black and white is a way to destroy the myth, to destroy border between past and present," said George. This was especially significant, said the filmmaker, in a place like Melilla with its colonial history.
"It's an awful place, an island stuck in past," he said of the autonomous city, which is separated from Morocco with miles of barbed-wire border fencing. The film is dotted with images of the city's monuments, including one to Spanish dictator Francisco Franco.
"When I took images of the buildings and monuments, it was a way to describe colonial past of the town," said George. "It's different levels of reality, traces of the past that connect the town with the present."
For George, the closed-off nature of the city of Melilla functions as a metaphor for Europe and what he describes as its increasing "insular mentality".
"Europe is like a big island, very closed off," he added. By attempting to make their way to Europe, he said, they "open its door".