Despite a 69% drop in admissions from 2019, French cinemas in 2020 performed better than most of their European counterparts, helped by a more co-ordinated reopening in June post‑lockdown, and less reliance on the output of US studios.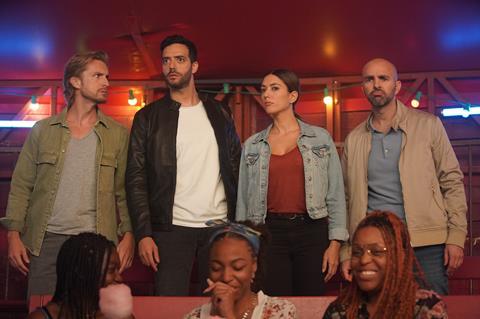 French exhibitors and distributors worked hard and in close collaboration to keep the box office ticking over in the face of the Covid-19 pandemic, but it has been a slog. According to National Cinema Centre (CNC) figures for the entire year, there were 65.1 million admissions in 2020, against 213 million in 2019, representing a 69% drop year on year.
Nonetheless, France achieved the biggest box-office total for 2020 in Europe, with an overall gross of roughly $542m (based on an average ticket price of $8.33), against $1.7bn in 2019. For comparison, Germany's cinemas grossed $379m in 2020, according to data from forecasting service Gower Street Analytics, and the UK and Ireland grossed $454m.
France's 2,045 cinemas and their 6,114 screens were dark for 23 weeks across the year due to two government-imposed shutdowns, running March 14 to June 22 and then from October 30, as the country grappled with the first and second waves of the pandemic (it is currently unconfirmed when cinemas will be able to reopen). Theatres were swift to open up in a co-ordinated, collective push when the restrictions of the first lockdown were lifted on June 22.
After a quiet summer, audiences started to return following the holiday period, with the box office receiving a welcome boost from the launch by Warner Bros France of Christopher Nolan's sci-fi thriller Tenet on 800 screens on August 26. Although panned by many French critics, the blockbuster ended up taking the top slot in France's 2020 box office, generating 2.3 million entries for an $18.2m gross.
Admission numbers improved progressively over September and October, but the trend was stopped in its tracks by the second closure of cinemas.
Across the divide
The events of the last year make for a pre- and post-pandemic chart. Aside from Tenet and local comedy 30 Days Max, all other films in the top 10 were launched prior to the March 14 cinema shutdown. Just nine titles in the wider top 30 for 2020 were released in theatres post-June 22.
The situation has resulted in some unexpected high achievers such as Sam Mendes's First World War drama 1917 for Universal Pictures International (UPI), and Paramount Pictures' videogame adaptation Sonic The Hedgehog, which came in second and third with grosses of $17.3m and $16.3m respectively.
Alongside Tenet, these two films were the only titles to achieve more than 2 million entries in 2020. In a normal year, around 20 films typically surpass that admissions mark, while in 2019 five films achieved more than 5 million entries.
Disney dominated the French chart in 2019 thanks to the stellar performances of The Lion King, Avengers: Endgame,Toy Story 4 and Frozen II. In 2020, it had just one title in the top 10, Star Wars: The Rise Of Skywalker, which came out in December 2019 but grossed $12.8m in calendar year 2020.
Further down the chart, the Frozen sequel, Spies In Disguise, The Call Of The Wild and Onward were released prior to European lockdowns. Onward was Disney's last 2020 theatrical release in France on March 4. Disney's reluctance to put its films in theatres and decision to move eagerly awaited releases Mulan and Soul onto its Disney+ platform has prompted frustration among French exhibitors. The usually measured National Federation of French Cinemas (FNCF) issued a stiff rebuke in October when it was announced Soul would come out on the streaming channel, while images of a French cinema owner attacking a Mulan poster with a baseball bat went viral in August.
Warner Bros and UPI were the only US studios to push on with major theatrical releases in France since the pandemic, with Tenet and Trolls World Tour. The latter title had already streamed in most territories worldwide in a controversial strategy for Universal.
Timed to coincide with France's half-term school holidays, Trolls World Tour launched with gusto on October 14 but was stopped in its tracks when cinemas were forced to close again at the end of the month. It still drew an impressive 1 million admissions in two weeks, for a gross of just under $8m, against some 2.7 million admissions for the original Trolls in 2016, perhaps vindicating UPI France's determination to press on with the theatrical strategy.
Role of French cinema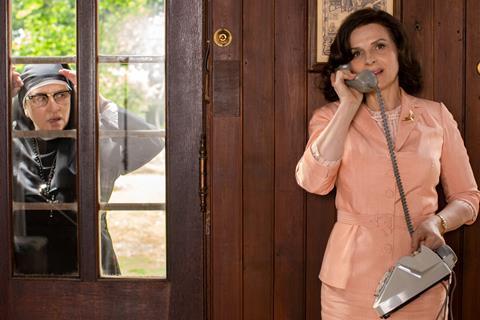 One positive development for the French film industry in 2020 was the role local productions had in drawing audiences back to cinemas in the absence of US fare. French productions accounted for six of the nine post-June 22 top 30 hits. Mostly comedies, they comprised, in order of performance, 30 Days Max; Joker Joe; Tout Simplement Noir; My Donkey, My Lover & I; Bye Bye Morons and Divorce Club. The other three titles were Tenet, Trolls World Tour and Scoob!.
According to the CNC study, French cinema nearly doubled its market share from a five-year average of 33% to 60% post-June 22, while the US share fell to 19% from an average of 57%.
France's second cinema closure at the end of October, which was preceded by nighttime curfews earlier in the month, was a particularly bitter pill for exhibitors and distributors. Prior to the curfew and eventual lockdown, the box office had appeared to be on the road to recovery with audiences out in force over the schools' half-term holiday break. According to the CNC report for the month, there were 8.5 million admissions in October, which was 57% less than October 2019, but the highest monthly total since the reopening of cinemas on June 22.
Albert Dupontel's comedy Bye Bye Morons, for example, which was released on October 21, drew some 719,000 admissions in just nine days. Gaumont is planning to put it back into cinemas once they reopen.
Other noteworthy French releases in the top 30 included Martin Provost's women's-lib musical comedy How To Be A Good Wife, starring Juliette Binoche as the headmistress of a 1960s finishing school for girls.
Despite the gathering pandemic clouds in late February, Memento Films Distribution decided to push on with its plans for a March 11 launch in what was intended to be one of the biggest releases of its 15-year history. The title spent just four days in cinemas before they were forced to close. Undeterred, Memento came back fighting to release the film on 1,000 screens when cinemas reopened in late June.
Outside of the top 30, a further dozen local films played their part in wooing audiences, achieving grosses in excess of $2.5m, including Poly, Delete History, Mama Weed, Summer Of 85, Appearances, Perfumes and Love Affair(s).
Against this backdrop, the share of the box office for French films has edged up to around 44.9% in 2020, against 34.8% in 2019, while the US share has fallen to 40.8%, against 55.7% in 2019.
The market share for non-French and non-US films also ticked up to 14.3% from 9.6% but it has been a tough year for this sector.
The best-performing live-action foreign-language film for the year was Danish director Thomas Vinterberg's Another Round, with a gross of $1.8m, followed closely by Agnieszka Holland's Mr Jones, which pulled in $1.7m.
Top 30 titles