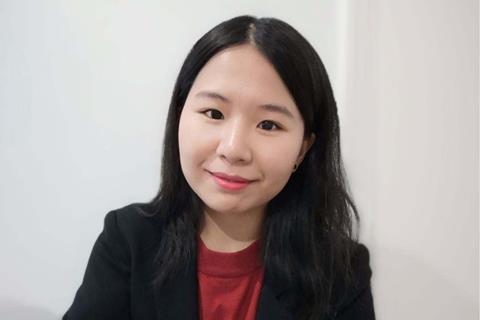 Festival and sales manager, Rediance
Studied cinema and audiovisual at Southwest University, China
Earned a master's degree in cinematography and production at University Paul Valéry Montpellier
Joined Alma Cinema in 2016
Moved to Rediance Films in 2018
Having worked with Sandrine Frantz of Lukarn Distribution and Sara May of Alma Cinema in France, Xu is inspired to follow in their footsteps and be a strong female figurehead in the industry. She continues to live in Paris even after joining Beijing-based Rediance, so the shift to working from home under the pandemic has not changed her routine in any significant way.
Xu was drawn to Rediance's focus on arthouse films when the company hired her as its first employee. "International sales for arthouse films were not really a part of the Chinese film industry, but there are so many brilliant new talents, so many things we can do," she says.
Despite having strong award-winning titles such as The Widowed Witch, Balloon, The Cloud In Her Room and Summer Blur, Xu knows they are "all independent, avant-garde films or debut features, and are very fragile in this cruel industry".
The biggest challenge now is having fewer screening possibilities because of the pandemic. Xu is open to online festivals or platforms, but piracy is a significant issue. "Protections like DRM or geoblock can be easily broken," says Xu. "If a Chinese film with a famous director or cast gets just one online screening, there may be a leak the day after. We can only go online after the domestic release."
Contact: jing@rediancefilms.com