Bafta introduced a longlist round to its film awards this year — one of many radical changes made to voting processes. Screen talks to awards campaigners about how the longlists have turned out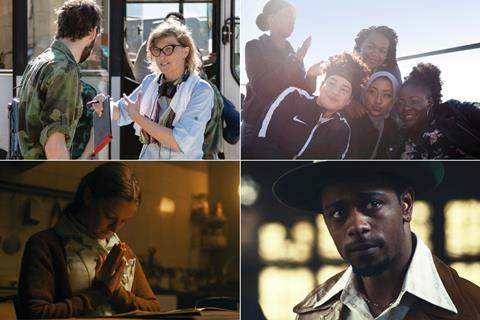 The most comprehensive set of changes in the processes of the Bafta Film Awards has had the desired result.
At least, that seems to be the general consensus on the longlists announced on February 4. The introduction of viewing groups to help ensure all titles have a fair chance; broadening of the voter membership; mandatory viewing of "conscious voter" videos; a gender-balanced director category; interventions by a longlisting jury to help broaden diversity for the performance and director lists; and the creation of the longlisting round itself — the consequences of these interventions can now be seen.
"Overall, I think it's a good spread of films," says one awards campaigner, speaking to Screen on condition of anonymity. This campaigner celebrates Bafta's decision to create a longlist of 10 men and 10 women for director, pointing to the inclusion of names such as Jasmila Zbanic (Quo Vadis, Aida?), Shannon Murphy (Babyteeth) and Kitty Green (The Assistant) as a welcome consequence.
Even though it will be a jury that now decides the six nominees for director, rather than the full director chapter that voted in the longlist round, "It's great these films will now have that awareness, and people are going to be seeking them out," he says.
The awards campaigner is also enthused to see UK names such as Sarah Gavron (Rocks) and Rose Glass (Saint Maud) make the cut: "It helps position those British contenders against the US heavyweights that might have dominated in past years."
This opinion is shared by another awards campaigner, who also points to the awards this year benefiting from a profusion of strong titles directed by women.
"Last year coming out of Toronto, I remember commenting on what a white male year it was," she says. "So I actually felt for Bafta when they got grief after the [all-male director] nominations came out. And of course it's a systemic problem that starts earlier. But this year there's just been such rich choices. Obviously, the process is protected, but I think we would have seen a different balance [to last year] regardless. It doesn't feel tokenistic, when you look at the female directors on the list."
This view is echoed by another publicist. "Bafta have been incredibly lucky," he argues. "They set out with this goal in a year when women and non-white women directors would have come to the forefront anyway. My top three choices in best film were all directed by women."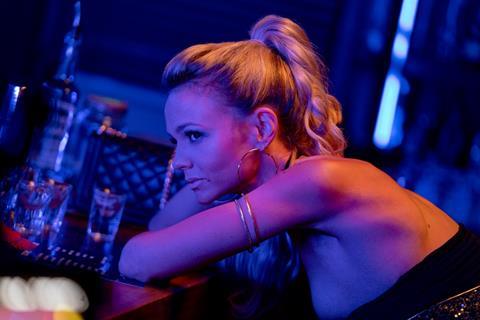 While plenty of attention has been paid to the gender-balanced director list, the filmmaker names in Bafta's best film category have received less scrutiny. This longlist was not balanced for gender and nor was there a longlisting jury — which in the case of director was responsible for choosing four of the 20 names on the list.
The best film category represents the unfiltered preferences of all Bafta voters, and only three of the 15 longlisted titles are directed by women: Chloé Zhao's Nomadland, Regina King's One Night In Miami and Emerald Fennell's Promising Young Woman. Notable omissions include Lee Isaac Chung's Minari.
While the 2020 Bafta Film Awards famously produced an all-white set of 20 nominees across the four acting categories, that outcome will not repeat this year. Best actor, in particular, has produced an exceptionally diverse longlist, with nine non-white names — Riz Ahmed, Chadwick Boseman, Adarsh Gourav, Delroy Lindo, Tahar Rahim, LaKeith Stanfield, Kingsley Ben-Adir, John David Washington and Steven Yeun — taking the majority of the 15 slots.
The longlisting jury was responsible for adding three names to each performance category (selecting from those ranked 13-22 by actor chapter voters), which together with the top 12 voter choices make up each longlist of 15. This long­listing jury for actors and director was created by Bafta "to ensure there is intersectional diversity across the longlists in those categories" — in other words, in addition to considering the excellence of the candidates, the jury was tasked with helping to create more diverse longlists.
Two of the awards campaigners Screen spoke to point out Andra Day in The United States Vs Billie Holiday as a glaring omission on the leading actress longlist, although she also missed out on a Screen Actors Guild Awards nomination.
"At the same time, I think this is more to do with the film being too late," says one. "There are still those campaign rules that you suffer from if you don't keep to them, ie make sure members have the opportunity to see your film in advance of voting opening. I cannot believe that if members had had the chance to see the film by Christmas, we would have had that outcome."
Other omissions highlighted by the campaigners include directors Eliza Hittman (Never Rarely Sometimes Always), Kornel Mundruczo (Pieces Of A Woman) and Spike Lee (Da 5 Bloods), and Time and Boys State in documentary.
One notable change this year is that the whole voting cohort no longer participates in the four acting categories — its role is limited to picking winners, after juries have created six nominees in each category. Many Bafta voters had expressed dissatisfaction about this change prior to voting — as might be expected, given their loss of voting privileges — and awards campaigners worried how this would play out.
Overall, it is hard to argue that the actors failed to live up to their responsibility with their longlisting votes although, as usual, there are exceptional performances in foreign-language films that are nowhere to be seen. Ampas has the same process — only actors can nominate in the acting categories — and it seems to work, suggests one campaigner.
"The actors I know in Ampas take it pretty seriously," she says. "It puts more onus on them to watch, and they judge each other pretty well, in my experience. They understand what it takes to make a good performance."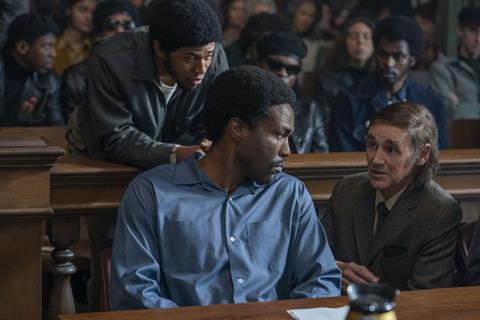 Viewing groups
As for the assignment by Bafta of all voters into one of 17 viewing groups, with members of those groups tasked with watching 15 or 16 films, the jury is out.
"I genuinely have not discovered anything interesting from being forced to watch it," comments one campaigner, who adds that two of the films assigned to his group were "unspeakably appalling".
On the other hand, outcomes including a director longlist inclusion for Zbanic and a genuinely interesting longlist of films not in the English language — including such challenging entries as Bacurau, New Order, System Crasher and Dear Comrades! — may have arisen more easily thanks to voters being encouraged to view more widely.
Netflix enjoyed great success across the longlists, achieving 70 inclusions across its top titles The Trial Of The Chicago 7, Mank, News Of The World, Ma Rainey's Black Bottom, The Dig and Da 5 Bloods. In documentary, Netflix's Athlete A, Becoming, Crip Camp, Dick Johnson Is Dead, My Octopus Teacher and The Social Dilemma, plus Netflix/Altitude's David Attenborough: A Life On Our Planet earned seven of the 15 slots.
Elsewhere, Netflix titles performing creditably include The White Tiger, Hillbilly Elegy, Rebecca, The Midnight Sky, Pieces Of A Woman and The 40-Year-Old Version, together generating 30 longlist inclusions. Altitude's Rocks, which landed on Netflix two weeks after its September 2020 cinema release and found a significant audience there, scored in eight longlists.
"Netflix has dominated, and all credit to their campaign," comments one of the campaigners, "but there's a few reasons that could be the case. Most people can access Netflix via their remote control. You don't have to have that whole process of casting from the Bafta View portal, or getting out the HDMI cable and plugging it into your laptop. It really helps them, the ease that people can just switch on to their Net­flix account."
Despite the ubiquity of its platform, the streamer serviced voters with screener discs on 27 films. DVDs are set to be phased out for the 2022 awards, but that change could benefit Netflix, with its popular platform, all the more.