Israeli filmmaker Itay Tal is at International Film Festival Rotterdam (IFFR) this week with his debut feature God Of The Piano, which is having its world premiere in the festival's Voices strand.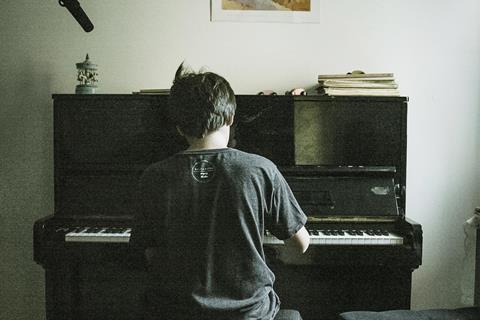 Since premiering, the film has received strong write-ups, with Screen's own referring to it as "genuinely impressive".
In God Of The Piano, well-known Israeli actress Naama Preis stars as a concert pianist mother who resorts to desperate measures when she discovers that her new-born child, whom she harbours career ambitions for in the music industry, is deaf.
Director Tal began working on the project during his time at The Steve Tisch School of Film and Television, and originally conceived of it as a 35-minute short that he largely self-funded. After realising that the material could be built into a feature, her spent several years writing new scenes and filming new sequences to make it feature-length. After completion, Film Republic boarded sales and struck an early deal for Australia/New Zealand with Limelight.
Congratulations on your Rotterdam premiere – what's the reception been like?
I was in shock after the first screening. It's like a baby being born for me. In the Q&A, the audience asked many questions that I hadn't even thought of myself.
The project had a complicated genesis, explain that to me.
It started as my graduation project, and it just became bigger and bigger. I shot half of it three years ago, about 35 minutes, and it was intended to be a short film. It wasn't that I really expanded it to make it into a feature, I was originally mistaking the script's length – it was a feature. I took some extra scenes out of the drawer, and also wrote some more. A lot of the finance came from me, and the school helped me as much as they could.
Eventually the Israel Film Fund came in to complete the budget, which was around €170,000 ($195,000).
To complete the film, you had to bring your actors back at various stages over the course of several years to shoot further scenes, how did that work?
It was tricky, especially with the boy Edan [young actor Andi Levi]. We shot almost all of his films in the first 10 days of shooting when he was already 14, though looked 12. I wanted more, so we shot for another day, but then a year later I wanted to shoot another scene with him and he had grown a lot – he had started a head shorter than his mother and was now taller. I had to change the scene so that everyone was sitting down and you couldn't see how tall he was. We also couldn't shoot his face because he'd transformed, so we kept him out of focus. It actually made the scene better.
Israeli cinema have been going through a golden period, with films from the country regularly playing major festivals and winning awards…
It really has been good for the last few years. The fact that there are so many good filmmakers makes the situation hard because you cannot fund everyone.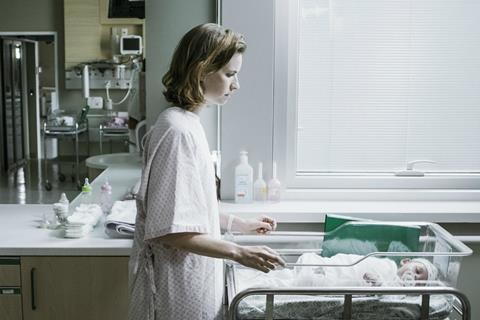 How do recent political changes – such as the reforms to the 2001 Israeli Cinema Law - affect that?
I don't know how it all works at the moment – this [God Of The Piano] started so long ago – but I guess I'll find out now.
For me, like I did with this film, if I want to create something and funds don't give me the funding, I'll just keep on trying. It's a necessity for me. If I can't create here, I'll create elsewhere.
Where did the idea come from for the subject of God Of The Piano?
I don't know. In my home, we were encouraged to play classic music, my brother and sister did play piano for 10 years. I didn't really like it, later I started playing the flute.
The thing about the world of classical music, is that it's still playing the piano, it's supposed to be playful. I think that sometimes it's easy for people to forget this meaning of art. In the film, the mother character doesn't understand that you can play music to enjoy it.
The film includes some impressive original compositions for the piano, who did those?
There are five original compositions, composed by Hillel Teplitsky and Roie Shpigler. I can't say enough how perfect their work was. Everything was played for the film by Eran Zvirin, he devoted several months of his life to practicing it, it's very difficult classical music.