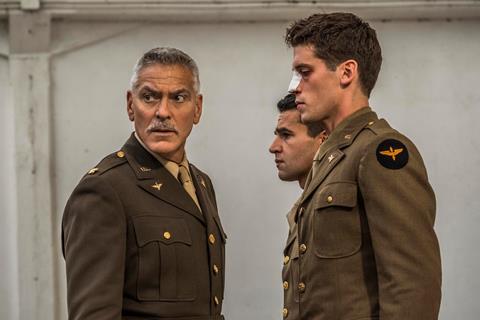 Together with his long-time friend and Smokehouse business partner George Clooney, Grant Heslov produced the features Good Night, And Good Luck, The Ides Of March, and Argo, winning the best picture Oscar for the latter.
Smokehouse's latest production is a six-part TV adaptation of Joseph Heller's satirical novel Catch-22 in which Heslov both stars and directs two episodes. Heslov tells Screen about why Smokehouse fell for Catch 22, shooting on location in Italy and why they nearly swapped Sardinia for Cornwall.
Catch-22 came to Smokehouse as a six-episode limited series already written by Luke Davies and David Michôd. Why did you get involved?
We were working on something else and it hadn't quite come together. Then these scripts came our way and [George Clooney and I] both were like, "We don't want to do Catch-22. It's a beloved book and there's already been a film." Then we read the scripts and fell in love. These guys nailed it in such a way that we said, "Let's do this." And we knew how to tell the story. In some respects, the hardest work had been done, getting great scripts, and it allowed us roll our sleeves up and have some fun.
How did you set the project up at Hulu?
It was very fast. We signed on and were in pre-production four weeks later. We went out, met with all the normal players, and Hulu was the most excited about it. For us, that's the most important thing — who has passion for it? Obviously, if George says he's going to be in it, that makes it easier, quite a bit easier. Then he and I were directing them, so it wasn't as hard as you think it would be based on difficult, cult material.
You and George shared directing duties with Ellen Kuras, but I understand the three of you were always on set.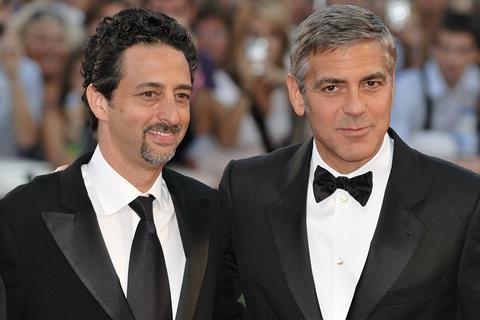 We all directed our own episodes but we were together pretty much all the time, because I might direct a scene in the morning, on a set, then Ellen would step in and direct a scene from a different episode on the same set with the same actors, then George might finish the day on the same set with different actors. It was like tag team directing in a way. Of course, if Ellen had a thought she would give it to me or George might, so it was very collaborative in that sense.
The series was shot in Sardinia and Rome. Did you access any Italian financial incentives?
We knew right away we wanted to shoot in Italy, because it's set in Italy, and Italy has a pretty good tax incentive. But for some reason the person who was running Paramount [Television], the studio behind it, wanted us to shoot in the UK. I promised her we would look, so we went to Cornwall, and when we got off the plane it was pouring with rain. We went to our hotel, woke up the next morning, looked at a location that had been suggested we could build our airbase on, and it was silly. So we ended up in Italy. Sardinia was the perfect island for us. The old public airport was just sitting there and we turned it into our base. We shot at Cinecitta and on location around Rome. They have a great tax incentive there.
How much of the crew was local?
Most of the crew were Italian. Some of the department heads are American, some British. Our DP is German. Our First ADs — we had two of them — were Italian. George and I shot The American in Italy, so we knew a lot of the crew, the people. It was an easy experience.
George Clooney has talked about how the cinematic landscape has changed in the last 10-15 years, and how he believes studios wouldn't make either Good Night, And Good Luck or Michael Clayton today, with the kind of small-to-mid range quality, adult drama that is Smokehouse's forte now mostly seen on the small screen. Do you agree?
George is correct. The stories we're attracted to are harder to get made in the studios. The studios can't make those kinds of films anymore. It costs so much to market them. And if they're going to take those bets, they want to take them on something they feel is closer to a possible home run. It's just economics. Something like Catch-22, we never would have wanted to do that as a film anyway, so streaming is the perfect platform. We still want to make big films and we'll do them at the studios, we'll do them at Netflix, we'll do them with whoever lets us do them. We still want to put stuff in theatres. That's how I love to watch them and that's how we shoot them.
But given that changing landscape is Smokehouse's slate having to evolve to take in more TV projects than films?
We have a pretty good balance. We have a bunch of films in various states, and we have a bunch of TV stuff, from ongoing series to limited series to documentary series. The thing about the TV is it tends to get up and go faster.