For the second year running, Haifa will play host to the Mix Programme, dedicated to helping teams of Jewish and Arab-Israeli film-makers take their projects to the next level.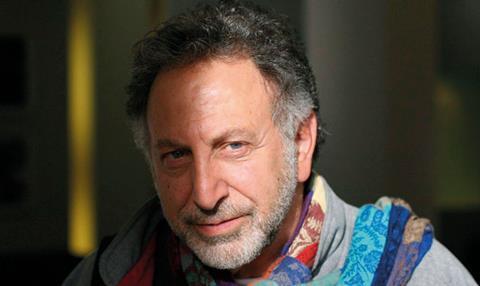 Now in the second year of its three-year lifespan, Mix Programme is an initiative of Gesher Multicultural Film Fund and the Scriptwriters Guild of Israel, supported by Haifa International Film Festival, which aims to help teams of Jewish and Arab-Israeli film-makers develop their projects.
"The presence of the Arab minority on screen is essential to advancing the kind of dialogue that can correct the wrongs of the past," says Gesher CEO and artistic director Ziv Naveh. "When the sociopolitical situation in the country dominated the headlines two years ago, I had an opportunity to sit down with Haifa's director, Pnina Blayer. The two of us agreed we had to do something about the situation and, coincidentally, the Scriptwriters Guild of Israel approached me as they were convinced Jewish film-makers must collaborate with Arab screenwriters, and the number of Arab film-makers in the industry must be increased. This coalesced into the development of Mix, dedicated to introducing Arab and Jewish film-makers and to encourage working relationships between them."
Naveh says the response to the initiative, which launched at Haifa in 2015, was "overwhelming".
"One hundred film-makers participated in the pitching event and more than 50 proposals were submitted. In the end, eight projects by joint Arab-Jewish teams got their start."
Profiled here are those eight film-making teams, each of which will pitch their scripts to a panel of international judges during the festival and compete for a production grant to make their films.
Stuffed
Road-trip comedy Stuffed (Memulaot) sees two couples - one Jewish, one Arab-Israeli - take their co-owned dove to a beauty pageant organised by the Israeli Foundation of Dove Breeders.
Film-makers:
Having studied at Jerusalem's Hadassa Institute, writer/director Jamal Khalaile saw his graduation film Makhraj screen at Haifa in 2007, while his documentary Sho'qostak Part 1 (What's Your Story?) premiered at Jerusalem Film Festival in 2012. He is currently writing feature comedy Downtown Jalile with Jewish-Israeli film-maker Niv Kleiner.
Screenwriter Zohar Shachar graduated from Sam Spiegel Film & Television School, after which her comedy Reno Express screened at the 2011 FICJ Festival in Mexico and her drama Come To Daddy played Haifa the same year. Shachar received the New Israeli Film Fund Development Grant for her feature Karnafilm, and her comedy Short On Cash screened at festivals including in Short Film Corner at Cannes in 2014.
Flour Power
This comedy revolves around the Israeli-Jewish religious tradition of symbolically selling all of the country's bread and flour to an Arab lawyer before Passover and retrieving it when the holiday ends.
Film-makers:
A graduate of the dramatic writing programme at Tel Aviv University, Yoav Katz has written for film, television and theatre. His novel Multisystem won the 1999 Moses Fund literary prize, and he also wrote the bestseller Home Run At Ben-Gurion Airport.
Project collaborator Hisham Suliman is an actor/director and graduate of Yoram Leowenstein's Acting Studio. He has starred in Israeli and international television projects including Fauda, Arab Labor and Homeland, and features including Munich, Bethlehem and Wounded.
Rony And Riyad
In this romantic drama, a Jewish dancer and Arab school teacher fall in love, only for cultural challenges to push their relationship to breaking point.
Film-makers:
Writer/director Inbar Horesh graduated from Minshar School of Art in Tel Aviv, and her graduation film The Visit screened at more than 30 international film festivals, including as part of the Cinéfondation official selection at Cannes in 2014. Her documentary Crossing premiered at the Doc-Aviv Film Festival.
Co-writer Nizar Helaey is an undergraduate in political media studies, and a member of the Saraya Arab-Hebrew Theatre in Jaffa.
Nomad Season
This drama focuses on a young Bedouin doctor and his sheep-herder father, whose lives are in the hands of a government that plans to take over their village.
Film-makers:
Writer/director Kamil Sharif was born in the Bedouin village of Hura in the Negev, and graduated from the Cinema & TV On Air School. Director of the non-profit Artist Center and owner of Screen Colors Production Company, he has previously written and directed TV drama Salma, as well as features including Behind The Veil, A Cry From The Desert, The Last Station and Dumb Discourse.
Co-writer Daniel Nachenson is a graduate of both Sam Spiegel Film & Television School and Idit Shchori School of Screenwriting, and his short film Dogs In The Woods won several international awards. He also helmed documentaries Impure and The Larps, as well as documentary series Autonomy.
Obsessed By The Army
Military comedy Obsessed By The Army (Mura'Lim) is about the soldiers of a special unit for young Arab Druze, drafted against their will to serve in the Israeli army during the Second Lebanon War.
Film-makers:
Arabani, the first feature from Druze writer/director Adi Adwan was the first film ever to focus on Israel's Druze community, and won the best screenplay prize at Jerusalem Film Festival in 2013. He has since directed several films for Al-Jazeera, as well as writing and directing several stage plays.
Through his independent production house Vice Versa Films, producer Gidi Avivi has mounted films including East Jerusalem/West Jerusalem, Never Turn Your Back On Sparks, Chicken Soup With Knives and Running Movie.
Perception
Perception follows an Arab police detective as he investigates the killing of an Arab lawyer, in this murder mystery set two days after the Yom Kippur riots in the city of Acre.
Film-makers:
After studying at Tel Aviv's Camera Obscura Film School, writer/director Rukaya Sabbah helmed the behind-the-scenes footage of Hany Abu-Assad's Paradise Now. She has directed documentary On Hold and short drama Dusty Road, and manages production company Mass Media.
Producer Itai Tamir is founder of boutique production company Laila Films, which is behind features including Nadav Lapid's Policeman, Nony Geffen's Not In Tel Aviv, Adi Adwan's Arabani and drama series House Of Wishes.
Time Games
Historical drama Time Games (Lo'Bet Al-Ayam) is set in Haifa in 1947, just before the Independence War, and sees a successful judge move his entire family to Lebanon to be close to his lover.
Film-makers:
Writer Makram J Khoury is a theatre, film and television actor who has starred in features including Munich, The Syrian Bride and A Tale Of Love And Darkness, along with television projects such as The West Wing and Homeland. He won an Israeli Academy Award for Son Of God in 2013.
Co-writer and film-maker Avi Dabach is a graduate of Sam Spiegel Film and Television School. He has produced and directed short films as well as documentary The Last Zionist.
The Bedouin Book Of The Dead
When informed by his parents that he is to marry a woman he has never met, young Bedouin Id tries to rail against his destiny by writing a play about his life.
Film-makers:
Co-directors Kaid Abu Latif and Yosef Abu Mediam are graduates of the School of the Arts of Sound and Screen at Sapir College. Mediam has previously directed documentaries including Elmasoudine, while documentary and music video-director Latif is currently writing a feature script with Yael Bartana, which was developed at the Torino script lab. He is also developing TV series Everybody Wants A Licence with Rona Segal for broadcaster Keshet, and writing feature Noni, supported by Jerusalem Film Fund and Gesher.
Producer Haggai Arad established Daroma Productions with Elad Peleg in 2008, to focus on projects that highlight social issues. These included Red Leaves, directed by Ethiopian-Israeli film-maker Bazi Gete, which won both the Fipresci award and best debut film prize at Jerusalem Film Festival in 2014.