Haifa's industry forum brings together film projects vying for investment, from debuts by promising newcomers to works by established veterans.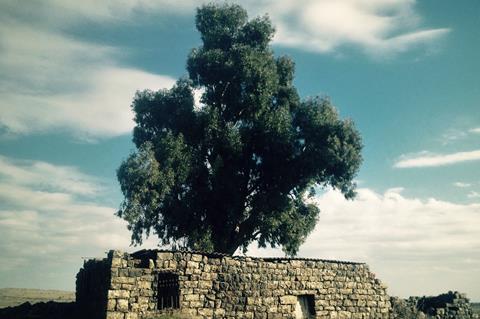 Haifa's industry forum is a key event for Israeli filmmakers and producers. Films launched there in recent years include Zero Motivation and Sand Storm.
Like its parent festival, this year's edition will have a strong focus on first-time features. "Our script readers look for quality and cinematic values of visual storytelling," says Ruth Lev-Ari, curator of Haifa's industry events. "The overall picture is always an indication of new rising talents alongside experienced writers, directors and producers. We are always happy to discover or rediscover both."
At least half of the 14 projects due to be presented in the Our Story international pitching forum are debut features. Among these is Ben Hakim's Disgraced, about a Hasidic male-to-female transgender woman who decides to work as a kindergarten teacher to gain access to her only son. There is keen interest in the feature, which follows Hakim's well-travelled shorts Operator and Destiny.
Another eagerly awaited debut is Passerby by Amir Fakhreddin, whose short Voicemail was in the Short Film Corner at Cannes this year. Set on the Syrian-Israeli border, Passerby centres on a farmer who tends to a wounded Syrian soldier.
In a different vein, Zelda Welner and Hilel Roseman will unveil their fantasy tale The Speculant, in which Sophie, a happy 26=year-old, discovers she is a figment of the imagination of Irma, a depressed woman suffering from a multiple-personality disorder.
Projects by more established filmmakers include directorial duo Sahar Shavit and Erez Mizrahi's Alma, about an Israeli mother who travels to Ramallah to convince a Palestinian family to donate their deceased daughter's heart to her seven-year-old child. The pair's debut collaboration Beneath The Silence, about a Six-Day War veteran suffering from PTSD, was well received on the festival circuit. Producer Marek Rozenbaum will present his third directorial work Shadows, a collaboration with writer Sharon Bar-Ziv, best known for directing Room 514. Shadows follows a German-born Mossad agent on the trail of a terror suspect across Europe.
All projects in the selection will be eligible for the newly launched $42,000 Chance Grant, created in memory of prolific Israeli Hollywood producer Danny Lerner. There are also prizes supporting script development, trailer editing and sound.
The other key plank of the industry events is the Cinemarket Work In Progress competition, in which four projects will vie for a $23,600 (€20,000) post-production award provided by Berlin-based The Post Republic. For this, Bar-Ziv will present Good Morning Son, which follows the family of a comatose young soldier.
Veteran director Daniel Wachsmann will attend with Acre Dreams, about a Palestinian theatre director whose autobiographical play stirs up passions on both sides of the Palestinian-Israeli divide.
Fellow veteran filmmaker Jacob Goldwasser will unveil his father-son drama Laces, about a mentally challenged man sent to live with the father who abandoned him as a child. Finally, Tsivia Barkai will present Red Cow, about a motherless young woman's break from the religious settler community in which she was raised.
Industry attendees will include Michel Plazanet, deputy director of international and European affairs at France's CNC; German fund chief Claas Danielsen of Mitteldeutsche Medienförderung; Claudia Tronnier, head of ZDF's Das Kleine Fernsehspiel; and Oscar-winning Polish producer Ewa Puszczynska of Opus Productions.