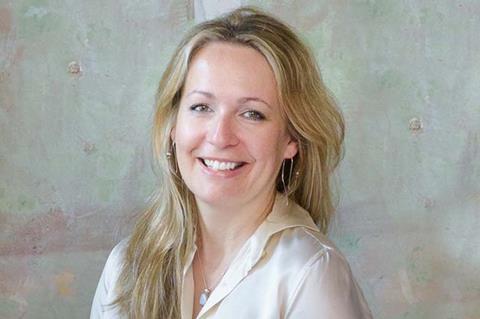 This week has been a busy one for Gabrielle Stewart, managing director of London-based sales agent HanWay Films.
She has spent it in (remote) meetings talking to buyers about HanWay's films in Venice and TIFF and the projects they are putting together for the AFM.
Stewart took time between calls to talk to Screen about how she is finding it an advantage to pitch to entire marketing and distribution teams rather than one acquisitions executive, the scramble now to find countries in which planned projects can shoot safely, the conversations she's having with distributors about releasing first internationally, and how she misses the buzz and hum of a physical festival.
What are you talking to buyers about right now?
We have got Amos Gitai's Laila In Haifa which played in Venice. It's also a library opportunity as we are now representing all of Amos's work.
We also had an as-live online presentation [on Monday] forThe Dissident, Bryan Fogel's documentary [for which HanWay is handling international; UTA has sold US to Tom Ortenberg's Briarcliff Entertainment]. Half was Bryan Fogel talking about the film and half was Tom Ortenberg talking about his plan to release it in the US, the materials, the positioning, the awards campaign. This is language distributors like and that's us making the most of the fact we're all working online at the moment. The film can be seen at the Zurich Film Festival where it is playing on October 2.
We've also got Viggo [Mortensen]'s film Falling in Toronto which I think will be the most decorated festival film of the year! It's going to San Sebastian next and then it's the opening film of Camerimage [in Poland on November 14.]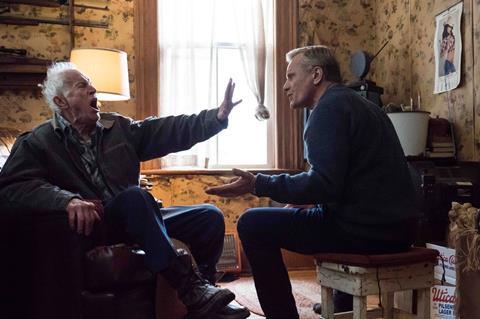 And it is opening soon in Europe?
It's a good example of a film that is going to come out in international ahead of anything in the US. It will be released off the back of its festival plays in Europe. Spain and France are first out of the gate because of San Sebastian where the film is releasing on October 2 and then Metropolitan are releasing it [on November 4] off the back of [its screening] at the Lyon film festival.
With the release of Tenet internationally before the US, we're all now having conversations about how things are slightly changing. I do feel we're feeling this wave of 'Why do films need to come out in the US first?' We're finding opportunities on multiple films of ours in international in this Covid year before the US. There is a lot of conversation around 'Is this a permanent change?', 'Are we seeing the end of US-led for a lot of movies?', 'Does this make sense anymore?'.
Can you give another example of this?
We've had such a big success with Pinocchio in the UK and it's an English dub! I'm going to be talking to US distributors about this success and tell them 'don't be scared of an English dub; it works.' We were determined not to sell it just as any Italian film. It's a film that could play to families too and audiences adore the charming Italian voices Matteo Garrone used for the dub. They're so much part of the essential character of this very Italian fairytale.
We're also seeing our film Made In Italy do so well in Australia and Eastern Europe. It's really interesting to see what is going on in different places.
What are buyers telling you they need?
Buyers need films. They are telling me it would be a shame to have to rely on lots of local films. We need those big international up-and -oming films for us to release in our cinemas and keep cinemas full of a diversity of films. So far, everyone is telling me they need films for early next year. That's really positive.
Are you talking to buyers now about films you are going to be introducing at the AFM?
I always find Toronto is a really good warm-up act for the AFM. We announced a film last week called A Banquet which shot during Covid and that was us telling everyone, 'We managed to shoot a film during Covid. It has wrapped and we will show you footage at the AFM'.
A Banquet is directed by first-timer Ruth Paxton. Is it the latest example of a UK genre film by an exciting newcomer to look out in the vein of Rose Glass' St Maud, Romola Garai's Amulet and Remi Weekes' His House?
Genre films are ideal to shoot right now as they can be quite contained, don't need big stars and so are a good place for new talent to come through. It's definitely a good time for indie genre films because I keep hearing from distributors that what they need more than anything right now are family films and genre films as the studios have gone quiet on those at the moment. There's a gap.
And young people have been cooped up and they are the main target for genre films.
And buyers want completed films presumably?
Yes. We were very fortunate with our timings as we were entering into post with most of our films as Covid struck. The Card Counter, directed by Paul Schrader, had to stop shooting with only five days to go but they managed to do those five days in July.
At the virtual Cannes market, we eventised the sale online with a live conversation with Paul Scrader and Oscar Isaac and played some footage. We sold out with Focus buying all remaining territories with the US. That gave us a lot of confidence in terms of how you can eventise a sale in a virtual market environment. The film is now in post.
We're also in post on Wild Mountain Thyme, the Emily Blunt movie with Jamie Dornan, and in post on Séance a genre film set in a girls' boarding school. And we've got two docs to deliver: Julien Temple's Crock Of Gold, A Few Rounds With Shane MacGowan, which is world premiering in competition at San Sebastian, and now The Dissident.
The concern is all the new projects that need to go into production at the beginning of next year and figuring that out. There are quite a few projects that may change location to be able to shoot because some countries are setting themselves up better than others to handle or to finance films to shoot through Covid.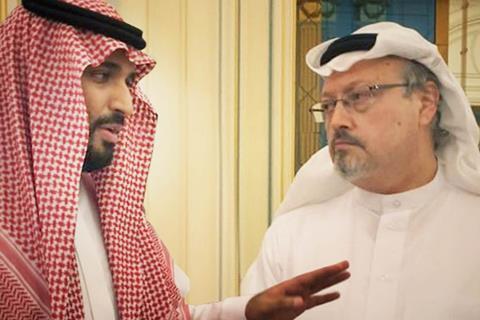 Is the UK one of those territories?
There is an opportunity in Britain as we have so much talent and we should be making sure we're getting them into production int the UK at a time when talent might not want to travel to the US. If handled properly by the government with some money, it could be a golden time for British film.
What is holding this up?
We still don't know the implications of Brexit. We're living in a sort of self-imposed limbo. What we need is clarity and stability and we need it now.
In what way exactly?
We have to figure out what to replace [Creative Europe] Media with or what our arrangement is with Media. If there's no deal that doesn't create the right environment to sort out a deal. Or to figure out an alternative.
Going back to production, which other territories are productions heading to?
There's a lot of production heading to Australia that's for sure. They were just first out of the gate to get sorted and have clear guidelines.
Are you hoping to shoot something in Australia?
There are two productions we have moved to shoot there but they have not been announced yet so I can't give details.
Were you originally hoping to shoot the Ralph Fiennes-Elizabeth Debicki film Farnsworth House in the US?
Actually we were looking at potentially shooting in Canada before the end of the year but the quarantine rules made it really difficult. I think the biggest challenge right now is casting and figuring out actors' availability. There are lots of productions that were due to shoot and have to find new dates. And they have to factor in quarantine time and extra time for shooting. Reconciling talent diaries is going to be one of the hardest things.
That's a tough job to have right now: talent diary wrangler.
It's really hard. The studios and the streamers paying the biggest pay checks have the biggest hold over commitments. In independent film we're always having to slightly work around the commitments to the studios that talent may have, especially franchises. It definitely gets more complicated when things are moving around so much.
And when do you think you might travel again? Will you go to San Sebastian?
No, not unless [the UK government] lifts the quarantine against Spain. I just can't come back and quarantine for two weeks. I was hoping Sundance but it looks unlikely so I think it will be Berlin. But some distributors are talking about going to Rome. I'm not surprised as they have an opportunity with AFM going virtual to be a place where people meet. The trouble is that things change so quickly that I daren't hold my breath!
Are you back in your office in London yet?
We're planning on going back the start of next week. We're lucky as we have a lot of private offices. We have our own building on several floors. We're not one big open plan. We can almost get everyone in.
Are you tiring of working from home?
I feel like I need to spend time with my colleagues. It's getting to that point where we need to spend time together. But I have found that there are certain areas in my work that being at home has allowed me to get more done. It's been a good learning curve. Being at the office is a constant stream of interruptions so actually being able to say 'I'm going to be able to work form home this morning and get this done' feels like the right thing to do now. I never used to do that.
What did you take from working remotely for the virtual Cannes week in June?
I definitely learned there is no need to do meetings at the weekend. And that there are real advantages. You are not just able to access the acquisitions person travelling to the market, you can access full marketing and distribution teams in a company. They can all tune in and watch something and say, "You know what, as a team, let's do this film. Love the plans, love the trailer'.
We need to get together and there will be those big festivals to launch those filmmakers. But there are certain things that we do better online. There is a lot more flexibility. A lot of French buyers don't necessarily travel to the AFM. The auteur-driven French buyers say 'It's not really a place where I acquire auteur films'. But now they are saying,' Oh we might join in this year as it's going to be online'.
But there's nothing like the buzz and talking to people on the fly. My entire career many deals have happened because I've happened to bump into the right person at the right time. We're going to take the best bits of both and make it better. That's the only way forward.