HBO Documentary Films president to receive Creative Leadership Award at Sheffield Doc/Fest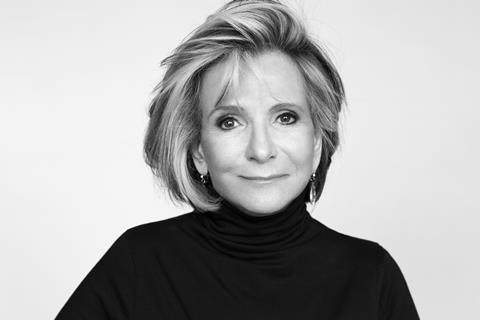 HBO documentary chief Sheila Nevins has revealed that she is looking for films that cover the impact of social media on society, male brutality towards women and the status of black art – while warning producers there are no trends in factual filmmaking.
Nevins, president of HBO Documentary Films, offered a glimpse of the subjects she was keen to explore ahead of this year's Sheffield Doc/Fest.
But she refuted the suggestion that real crime was enjoying a renaissance, despite the recent critical success of HBO's true crime series The Jinx, along with Netflix's Making A Murderer and Fox's The People vs OJ Simpson.
"It doesn't have to be crime. It can be the rate of suicides in this country, it can be the suppression of women," Nevins said.
"I don't think I understand male brutality to women. Is it a certain kind of man, is it a failure in American society? Is it tribal in some way? Is it Darwinian? I can't quite get my arms around it."
Nevins added that relevant stories about society's biggest issues are being "whispered" about on social media by individuals who are likely to be unaware of their merit.
"There's the young girl who convinced a young man to commit suicide on social media. You could not have had that story 25 years ago," she said.
"There is a kind of braggadocio that goes with social media and violence that is very new and very interesting to me. I wouldn't say its crime per se, I don't know what it is. It's sort of like the evil in man has so many outlets now".
Nevins dubbed The Jinx, the six-part series that follows American real estate heir Robert Durst, who is accused of committing a number of crimes, "a needle in the crime haystack".
"Find me another Robert Durst and I'll find you another Hamlet," she said. "I think it's great, but whether it's a formula? I don't know, when we get to 20 successful murder series then we can talk again. I don't think three [shows] makes a trend".
Nevins attributed the success of The Jinx to producer and director Andrew Jarecki, who had a "golden gem" of a story. "You cast the producer just as you cast the people that are going to be in it," she said.
She said its strength resulted in a mini-series rather than airing as a one-off film.
Nevins, who named Storyville editor Nick Fraser as her favourite person with whom to discuss documentaries, has worked at HBO more than 30 years.
After establishing her own production business Spinning Reels in 1983, Nevins closed it two years later after she realised she hated having pitch to commissioners and compromise ideas for profit.
"I'm such an OCD person that I couldn't survive with second best" she said.
"And I couldn't do 12 episodes of something if I thought it deserved one. I couldn't extract the salary from being an independent producer, it was impossible to me. I don't have the psychology."
Influenced by playwrights such as Bertolt Brecht and Clifford Odets, she said "I always thought of documentary as crossing a line between drama and dramatic story-telling".
However, she's unconvinced it will replace drama: "Not when you live in a universe where famous movie stars make the difference."
Sheila Nevins is to receive the Creative Leadership Award at Sheffield Doc/Fest