Hollywood is targeting local language production more than ever as studios and independent finance and production players align themselves with international partners.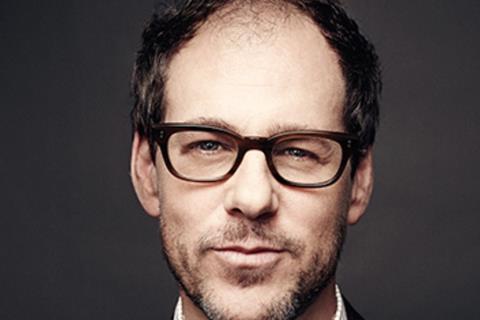 Last week's announcement that Fox International Productions head Sanford Panitch was departing for Sony sent shockwaves through the industry.
Panitch (pictured) is the undisputed king of the local language business and ruled over a thriving division that has reaped bountiful rewards since he launched it in 2008.
His new job in charge of international film and television at Sony starts on June 2. It signals a mandate to expand the studio's global film platform by chairman of the motion picture group Tom Rothman, for whom Panitch worked in the Fox fold for many years.
For its part Fox shows no desire to abandon course. It is understood Stacey Snider and Jim Gianopulos are scouting for replacements and respected executive Michael Andreen, who enjoys strong ties with China, will oversee things in the interregnum.
Some of the US majors remain active opportunists in all markets on a case-by-case basis, while others harbour ambitions to dive deeper into a sector that Panitch has gone on record to say can account for billions of dollars a year and a hefty 30% of annual international box office.
It is understood that Universal Pictures, where Peter Kujawski is less than a year into his new role as managing director of Universal Pictures International Productions, is looking to build a strategic mandate and develop slates in select territories.
"You see local content generally trending upwards in most territories," said one senior studio executive. "A lot of people are seeing that similar opportunity now. Sanford has been doing it for a while at Fox and doing it with huge success."
John Penotti, the Ivanhoe Pictures vice-chairman who it was announced last week succeeded Jim Tauber as president of Sidney Kimmel Entertainment (SKE), has been immersed in the space for several years.
Penotti now oversees SKE Global, the new local language joint venture between SKE and Ivanhoe that has a firm focus on Asia. He and his colleagues see plenty of opportunity yet they understand the commitment required.
In the first three years of Ivanhoe, the executive spent more than five months of each year travelling to Asia. "You cannot helicopter into a country where they're already making great movies," he says, "and have any impact or opportunity unless you're willing to, quote unquote, become a local.
"You start learning about directors, then cast and eventually you start talking about down-the-line opportunities. It happens by being there – by just showing up."
Penotti will maintain oversight of Ivanhoe's $130m local-language co-financing partnership with Fox International Productions that is now on its third film in South Korea.
Ivanhoe also cut a ten-title genre slate in India with Blumhouse Productions and Gangs Of Wasseypur director Anurag Kashyap's Phantom Films.
"We're deep in India and China," says Penotti. "China is wonderfully fascinating but in some ways the most daunting but maybe the most promising, which is why you will see a tremendous amount of dedication there.
"It's where one of the first pure Ivanhoe projects will launch later this year – and we started that before we [began working] in South Korea and India."
While the rewards can be great, Penotti says local language production is not for everyone. "These are robust communities that are not lacking the tools to make movies.
"However in each you find some way to make yourself pretty and add something to the equation – be it value with creative development, producorial contributions, or distribution expertise, etc. You find a way to make yourself useful.
"If you get yourself in a rhythm, the creative and financial upside can be rewarding in orders of magnitudes that are extremely attractive."