Sound designer Nicolas Becker talks to Screen about the experimental processes he employed to get into the head of a drummer losing his hearing in Sound Of Metal.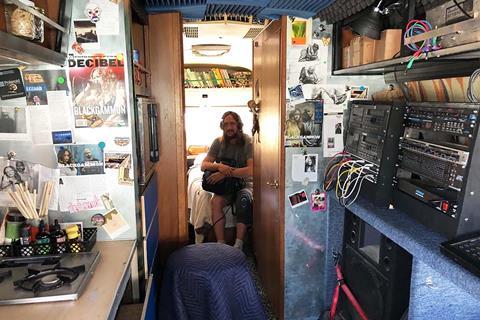 Sound designer Nicolas Becker is no stranger to challenging projects. Working on the likes of Gravity and 127 Hours, he has created immersive, intimate soundscapes that help transport the viewer to the depths of space and the tight confines of an isolated desert crevice.
But Sound Of Metal was something else altogether. The story of a drummer who suddenly loses his hearing, Becker was confronted with a character who is trapped not in the desert or among the stars, but in the increasingly alien confines of his own head.
Yet, says Frenchman Becker, these earlier projects were immensely helpful in "creating an inner perspective of sound" — part of the reason director Darius Marder contacted him a year before the shoot to discuss an experimental soundscape. And then, just before production began, the pair spent a week together and, along with director of photography Daniël Bouquet, "tried to understand the possibilities of combining audio and visual for this immersive 'point of hearing'".
This process of preparation and collaboration has resulted in sound design that thrusts the audience into the cacophonous world of drummer Ruben (Riz Ahmed), as he plays furiously during a concert with his singer girlfriend Lou (Olivia Cooke). Their success is suddenly derailed when Ruben begins to lose his hearing, first with a pop and a muffle, then with a rapid decline into a world of silence. For much of the film, we hear what Ruben hears; at first, that is disorienting sounds and vibrations as his body fails him.
"When somebody is losing their hearing, it's a very similar experience to being under water," says Becker, whose credits date back to 1991, originally as a Foley artist, and include La Haine, Roman Polanski's The Pianist and the Dardenne brothers' The Child.
"When you are under water, the sound you hear is your tissue and bones vibrating. I was thinking this might be a very direct language for the audience, something deep and authentic. Everything was about creating a physical experience — of playing music, of losing your hearing, of using your hands to speak." (Crucially, as Ruben learns sign language and is able to understand conversations around him, the captioning of dialogue from earlier in the film falls away.)
Becker's methods also meant a physical experience for his lead actor. In order to capture the internal sounds at the heart of his design, Becker placed various super-sensitive microphones on Ahmed's body. "I placed one on his chest, and I was able to get the sound from his breathing, his blood pressure. I found a tiny microphone that I could place inside his mouth. And I also used a geophone [traditionally used to listen to sounds of the earth], which captures low-frequency vibration, which I put on his scalp. I recorded all of these movements of his body."
For additional sounds when Ahmed was not on set, Becker also placed these microphones on himself and Foley editor Heikki Kossi. The result is profoundly primal.
"When Ruben is in the pharmacy and you can hear him walking, for example, it's not the sound of his feet but the resonance of his own body," says Becker. "It's not something that we're aware of, but it's something we hear all the time. It speaks directly to us as people and that was extremely important because I had to create a link between the experience of the audience and Ruben's experience."
Music man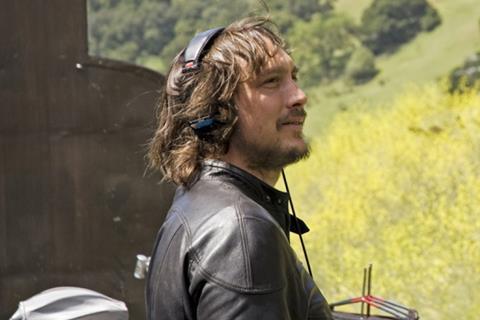 Equally as crucial to the film's authentic sound is the score, which Becker co-composed with the director's brother Abraham Marder, who also co-wrote the screenplay:"We wanted to give the feeling that it's not us composing the music, but Ruben's brain, his memories."
This meant they used echoes of Ruben's drumming from the opening rock concert throughout the rest of the soundtrack, mixed with other instruments - ghosts of his past life and a constant reminder of what he has lost.
In trying to recapture that past life, Ruben turns - desperately - to cochlear implants, which brings the world not, as he expected, into sharp clarity but a distorted muddle of robotic sounds. Becker spoke to people who had experienced the procedure and who could describe just what it sounds like. His response was to manipulate and layer digital sound.
"It's a tool which is not working very well," he says of the device, "so during the mix we created layers of this sound and played around with reconstructing them. When you listen to it, the brain is trying to match things up but it can't make anything correct."
With such an experimental approach, was Becker ever concerned his manipulation of sound would overwhelm either the film's story or its performances?
"We were careful not to make the experience too tiring," he says. "In the first part of the film, we see exactly what's happening to Ruben, we are with him. The second part is the opposite - Ruben begins to understand sign language and we don't. That's when we have to become super minimal, to put the audience in a position where they can question the things he will do. We wanted the whole thing to be like a resonance of emotion."