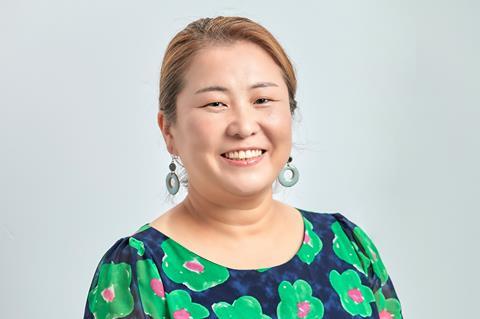 South Korea's Bucheon International Fantastic Film Festival (Bifan) launched the Scary Tales Archive last year to focus on discovering and archiving frightening stories.
Out of the initiative came a collection of nine shorts, which were given production support and shown as part of this year's festival (July 8-18).
This year, the festival built on the project with the launch of the Scary Tales Campus, which includes mentoring sessions through the Scary Tales Planning and Development Camp where mentees will eventually pitch their projects to potential investment and production partners.
"We are growing the Scary Tales Campus with the concept of educating and nurturing talent," says Ellen YD Kim, head of the initiative. "The festival is expanding its role from just screening films to growing creators."
The programme received a total of 108 submissions for eight selections that are mentored for two months in a one-on-one lab, ending with an industry pitching session. Each project received $1,750 (KW2m) in grant money to put towards planning and development.
"The industry is taking a lot of interest and seems to be anticipating a lot," she says. "We even got inquiries about IPs and participating in the selection process so that these large companies could have, in actuality, first look at these projects but we were careful about that. Maybe later on we can have partnerships."
After South Korea increased its social distancing measures for Seoul and its environs for two weeks from July 12, the Scary Tales Project Pitching Event, originally scheduled for July 13, was postponed for a later date in August.
"We discussed it with the mentees and they all agreed they wanted to do the pitching face-to-face and not online," says Kim, adding the exact date will be fixed towards the end of July when the situation becomes clearer.
"It's half a day of pitching and meeting with the industry. All the major investor-distributors like CJ, Megabox, Showbox, NEW and the others have signed up to attend. With six feature film projects and two series projects all specialised to scary tales, it's been attracting a lot of attention from producers and distributors."
On the day of the pitching event, attendees will be given "coins" to vote with.
"KW30m ($26,275) will be split amongst the eight projects, depending on how many coins each gets," she explains. "We're thinking of having about 30 attendees and they will each get five coins to give out as they see fit."
Masterclass lecturers included The Wailing director Na Hong-jin, whose Korea-Thailand co-production The Medium (which he produced) won this year's Best of Bucheon award; Kim Donghyun, head of investment for Korean films at investor-distributor Merry Christmas (Space Sweepers); and Kim Eunhee, screenwriter of hit series Kingdom.
Mentors included The Age Of Shadows producer Lee Jinsook, Blind Witness producer Yun Changeop and OCN Studio chief producer Han Jihyeong, whose credits include Hell Is Other People.
"Some of the mentors were part of the selection process and they competed to mentor their preferred projects so the mentoring went well," says Kim. "They taught the mentees a lot and helped them tunnel through blockages in development.
"Rather than as a project market, we are hoping this initiative grows and develops talent that is suited to the film festival, and that we can help use our network of professionals to nurture eventual genre masters.
"Directors like Jang Joon-hwan and Bong Joon Ho all had someone discover and give them opportunities when they were young. I am hoping this becomes a place where creative people with good ideas can come knocking and that it becomes an ecosystem that is tailored to them."
The Bifan Industry Gathering (BIG) does already have the Fantastic Film School (FFS), but Kim notes it is just a one-week workshop, positing that eventually the Scary Tales Campus might work together with FFS, and hopefully go on to create an Asian residency programme that could run for months and have mentees shoot films together.
"We have to establish this programme first, but I'd like to dedicate the rest of my life to this sort of work, helping talented people with the connections and networks that I have," says Kim, a producer whose credits also include Cannes Un Certain Regard title Cry Woman and Hong Sangsoo's Berlinale feature Night And Day.
This year also saw the launch of initiatives such as the Scary Tales Location Map, which introduces places to shoot in Bucheon's jurisdiction that match up with the scary tales concept – such as the abandoned Dodang reservoir and cultural regeneration spaces like Bucheon Art Bunker B39, which was previously an incineration plant, as well as the continuation of the Vertical Cinema Production Support programme that Bifan and TikTok sponsored to have 10 Directors' Guild of Korea members produce films in a vertical format.