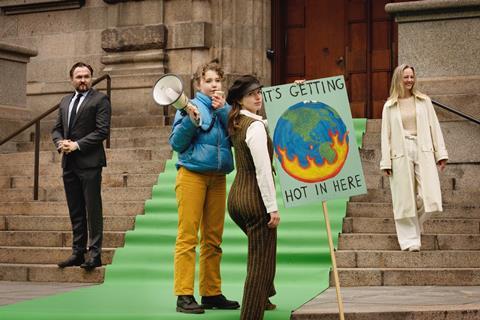 The Copenhagen International Documentary Festival (CPH:DOX) pioneered the concept of a physical festival turned virtual when Denmark went into an early lockdown in March 2020 and all festival staff were forced to work from home.
A year on and the festival is mostly virtual again, running from April 21 to May 5 but with a physical element that aims to take place as Danish cinemas reopen from May 6-12.
The 18th edition of CPH:DOX is tackling topics including new democratic movements, the dominance of tech giants and the climate emergency. It opens today with climate change documentary 70/30 by Dutch filmmaker Phie Ambo, this year's CPH:DOX will feature 180 titles. Among them are 64 documentaries that will compete over five strands including the main DOX:Award competition. Others competitive sections include New:Vision Award, F:Act Award, Nordic:Dox Award and Next:Wave Award.
As part of the festival's commitment to gender parity, 58% of the competition titles (37 films) are directed by one or more women, which increases to 66% when including films co-directed by male and female directors.
The industry side of the festival, which includes the CPH:Forum financing and co-production event as well as the five-day CPH:Conference, kicks off next week (April 26-30).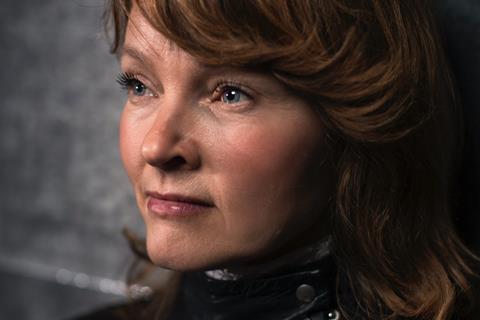 This also marks the final edition for CPH:DOX CEO Tine Fischer, who founded the festival in 2003 and oversaw growth from 12,000 admissions in its first year to a record-breaking 114,400 in 2019. Fischer was determined to bring back physical elements before departing for her new role as the director of the National Film School of Denmark and pushed the dates back from March to April.
Fischer talks to Screen about this year's edition.
Screen: What lessons have you taken from last year's fast-turnarouond of an online festival?
Tine Fischer: We had a whole year to digest the consequences and the immense impact of running a digital festival – how the theatrical cinema industry has suffered tremendously. So we really wanted to support that part of our ecosystem by getting back to them. There is also a huge, huge demand from filmmakers to actually premiere their films in the place where they are made to be experienced.
As it turned out, cinemas were due to open just after the festival so we have prolonged it for a week to screen a good number in cinemas.
CPH:DOX has become known for creating a democratic forum. This goes beyond normal Q&As and includes proper talks and debates with filmmakers, subjects and people that change the circumstances around the theme of the film.
Last year saw a very fast and minimal solution - Zoom talks. This year, we've spent quite substantial resources preparing and producing these talks so you feel the tactile presence of something that takes place in the conversation. That has involved building a studio and approaching how it is prepared and presented, so it's not just a "cold call".
Can you talk more about the importance of this aspect for the festival?
It is very important from a democratic perspective. We built on the example of talk last year with Edward Snowden. That was due to happen in a theatre, which would have been seen by 700 people. We ran it as a digital event, made it available to watch globally and it's now been seen by more than 100,000 people.
Some people have said to me that they don't believe in the democratising argument of the digital meeting But I have to say that it does, because it gives access to so many people that would normally attend and has a lasting effect because it becomes archive.
It's really important to keep that digital dimension in the festival this year and hopefully in the coming years. But we're also going to be one of the strongest fighters for having films and proper discussions inside cinemas again.
Which films are going to screen physically in cinemas?
We are still negotiating with the cinemas in terms of how many slots we can have. There are lots of producers and filmmakers who are interested in having their films play in cinemas, of course, and we are pushing for as many as we can. But some are reopening at full capacity and others are not - so it all depends on them.
As the founder of CPH:DOX in 2003, what advice do you have for whomever takes over?
What has been my own driving force is to be brave. When I started the festival, everything I did was in opposition because I was so young and not really afraid of anything. Now it's such an established institution, you can become more reluctant to take really brave decisions. The world and industry is changing so rapidly and there is a huge cultural responsibility lying within festivals to actually address that. I really hope that sense of responsibility that calls for brave decisions will stay within the organisation.