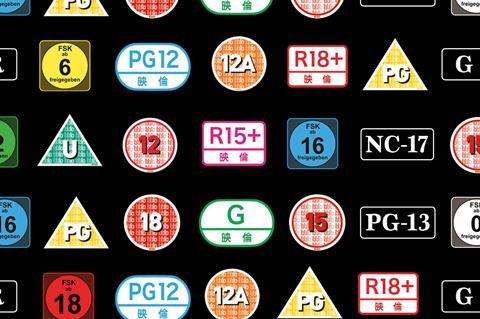 The BBFC is currently consulting the UK public in preparation for revising its film ratings guidelines while also expanding its portfolio of responsibilities. Screen appraises the global landscape for ratings and investigates how classification boards are adapting to changing times.
UK
The BBFC continues to adapt to viewers' evolving needs. Geoffrey Macnab explores how the board stays ahead.
For the UK's British Board of Film Classification (BBFC), staying out of the headlines by avoiding controversial ratings decisions is one measure of success. But BBFC chief executive David Austin does not want to assume that no news is good news — which is why, every four years, the board conducts extensive research into the public's view of its ratings system.
"That's one of the reasons we have such high trust levels," says Austin. "Last time we carried out this research in 2014, we had 92% approval ratings from the public. The reason is that we talk to them, we do what they tell us to do." A new consultation is running this summer, in which the public is being asked about subjects including racism and discrimination; transgender representation; difficult themes, including suicide, self-harm and anorexia; and imitable techniques, violence, threat and tone at the junior classifications. Among the titles that focus groups will see as they debate sex references, nudity and bondage on the 15/18 border is Fifty Shades Freed. Revised guidelines are expected to be published in December, and should come into force in February 2019.
While the BBFC enjoys strong approval from the cinema-going public, the film industry — and especially the distributors that pay the classification fees that keep the lights on at the board's Soho Square offices in London — may have a more nuanced view.
The board, which was set up by the film industry in 1912 so that it could oversee its own censorship affairs without interference from the government, is now an enviably wealthy organisation, with reserves of more than $19m (£14m) at the end of 2016. Austin claims the BBFC has deliberately built up savings "because it has a lot of investment to make". It will be spending heavily on new IT systems that will "speed up by 30% or more the classification time".
Some UK filmmakers have expressed frustration that the BBFC charges the same amount for classifying a small independent film as for a US studio blockbuster. "Unlike, say, the US ratings board which has a sliding scale cost system based on budget, the BBFC charges the same to Disney as it would to you or I," filmmaker Charlie Lyne said in 2016. He had paid $8,000 (£6,000) to the BBFC to classify his film Paint Drying— a crowdfunded, 607-minute epic showing paint drying on a wall — which Lyne made to draw attention to the cost of getting films classified. The BBFC awarded the film a U certificate.
Austin counters that the BBFC charges distributors "RPI [retail price index, a measure of UK inflation] minus 1%" — that is to say an "automatic sub-inflation increase", and is open to exploring a "cost-neutral model" that would reduce the cost for a film where it was being played on fewer screens.
According to the BBFC's fee calculator, a standard theatrical 90-minute film would cost $1,226 (£914) to be rated — significantly more expensive than in France and Spain, where the classification system enjoys a government subsidy, and in Italy, where there is no charge at all.
Disputes in classification
Controversies over films such as Crash and A Clockwork Orange used to be commonplace. Now, they are comparatively rare. Film companies often approach the board in advance of release, submitting early cuts or scripts to discover what rating they are likely to receive. For example, this year 20th Century Fox was advised during post-production to reduce the "sadistic violence" in Red Sparrow in order to secure the desired 15 rating.
The board's decisions can demonstrate nuance. The Australian documentary Embrace received a 12A certificate in 2016 despite featuring several scenes of nudity (it was about body image, not a film intended to titillate). The 2016 animated feature My Life As A Courgette received a PG certificate in spite of references to sex and adults taking drugs. In both cases, context was taken into consideration.
The BBFC's standards in relation to violence are stricter than in the US but the reverse is often the case when it comes to sex. This was underlined by the case of Derek Cianfrance's Blue Valentine in 2010, which was classified 15 in the UK but NC-17 in the US.
The BBFC was criticised by politicians and the media in 2008 for giving Christopher Nolan's The Dark Knight a 12A rather than a 15 (the film was a PG-13 in the US). The BBFC argued the "fantasy action context" mitigated against the dark tone and that much of the violence was suggested rather than shown explicitly. The Woman In Black was originally classified 15 in 2011 but distributor Momentum Pictures agreed to cuts in order to secure a 12A certificate — and thereby reach an all-important younger audience.
Even with the cuts, The Woman In Black provoked a large number of complaints, and guidelines were tweaked in response. "The public asked us to take account of the tone and impact of a film in classification terms," Austin recalls. The 2014 sequel was classified 15.
The BBFC works increasingly with the big VoD players, with more than 20 on-demand services submitting content for classification on a voluntary basis. Austin reveals that in 2017 Netflix was "not only our biggest customer but the biggest customer we have ever had since 1912 in terms of minutes classified. At the moment, we classify between 60% and 65% of the content on the Netflix UK platform. Both we and Netflix want to get to 100%."
Statutory powers remain with local councils, on whose behalf the BBFC classifies films. Occasionally, filmmakers have gone directly to the local authorities to ask them to reclassify films that have already passed through the BBFC, as happened with This Is England, which the board rated 18 but some local councils, such as Bristol, reduced to 15. Local authorities have also banned films (for example, Life Of Brian) regardless of their classification.
The BBFC is arguably in a stronger position than at any time in its history, classifying VoD series, games and music videos as well as films and trailers — and now with the added responsibility to oversee online pornography.
In spite of its new contract with the government, the organisation is determined to keep its autonomy. As Austin puts it: "One of the reasons we're trusted by the public is that we're independent. We're not part of the government. I don't see an upside in being part of a government structure."
US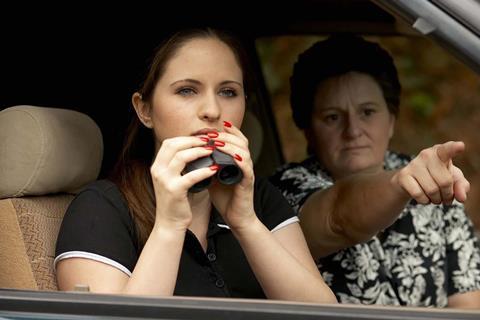 The departure of Harvey Weinstein from the fray has dialled down rating controversies in the US, reports Jeremy Kay.
No less a civic leader than US president Donald Trump opined that there ought to be some kind of ratings system for films in the wake of the high-school shootings in Parkland, Florida. He need not have worried — the Classification and Rating Administration (CARA) has been around since 1968 when it launched under the auspices of former Motion Picture Association of America (MPAA) chief Jack Valenti, at a time when censorship of the arts was a hot topic.
Joan Graves heads the group as chairwoman and MPAA senior vice-president and reports to MPAA chairman and CEO Charles Rivkin. CARA is self-funded through submission fees and submission is voluntary, except for MPAA members, who all rate their theatrical product. Fees are based on a scale calculated on the production costs of the film and the submitter's gross revenue for the production, financing or distribution of motion pictures during the fiscal year. About 70% of submissions come from independent distributors who can release a film without a rating. The six major studios agreed in 1968 to submit their product for ratings. Streaming services do not, although Amazon Studios submits for its theatrical releases.
Cinema lobbyist the National Association of Theatre Owners has agreed to enforce the ratings and wants films to carry them in what could be viewed as a safeguard to protect its membership should a customer be upset or surprised by a film's content and claim they were not warned.
CARA is not a government body and was launched to preclude regulation and government censorship by providing parents with the tools to make informed entertainment choices for their children. The ratings bands range from G (general audiences) to R (restricted) of adult material by way of PG and PG-13, advising guidance and caution respectively.
After R comes NC-17, a notorious rating that blocks admission to anyone under the age of 17. Historically, the rating has presaged dim commercial prospects and on the whole this still holds true. Many theatres refuse to carry an NC-17 film; Cannes Palme d'Or winner Blue Is The Warmest Color managed $2.2m in 2013 via IFC Films with the rating.
Observers have noticed how, over the years, CARA's rulings tend to be more forgiving of violence than sex. Kirby Dick's 2006 documentary This Film Is Not Yet Rated made that point. CARA defenders would argue the group's decisions are not proscriptive, except in the case of NC-17; rather, they reflect what the group thinks US parents would want to know.
Not every distributor will be happy with a rating, some seldom so. Harvey Weinstein frequently dispatched lawyers to challenge ratings on the likes of Blue Valentine (sexual content — NC-17, downgraded to R) and The King's Speech (strong language — R, downgraded to PG-13 towards the end of the film's run, adding little to the box office). In many cases he would argue these films' social value outweighed other concerns. Weinstein imbued each case with a sense of epochal cultural relevance, yet much was likely to have been a play to heighten awareness for a release.
Defining US values
The role is not permanent, and incumbents do not typically serve for more than seven years. There are currently 10 CARA members, balanced by gender and selected from different backgrounds and community sizes to broadly reflect US values. The makers of This Film Is Not Yet Rated said CARA was secretive and, given that only the three senior raters' identities are known and that its rulings are famously concise, they have a point.
CARA members receive a certain amount of training, although it is not extensive. Graves, who has been in her role for close to 30 years, recruits from around the country. Board members must live in Los Angeles during their tenure.
Members do not make value judgments: the aim of the ratings system is to tell parents what they need to know about a film and provide specific language about the issues, so parents can make informed choices for their children. Critics have said the descriptors are not specific enough. CARA conducts surveys every two to three years to take the pulse on issues such as violence, sexuality, drugs and strong language. An interesting picture of likes and dislikes has emerged through the surveys.
While parents in coastal cities tend to be more sensitive about the depiction of violence, their counterparts in southern states are concerned about blasphemy. Parents in the Midwest are provoked by nudity and sexuality on screen. Generally, parental concern over the use of strong language is pervasive across the US.
Germany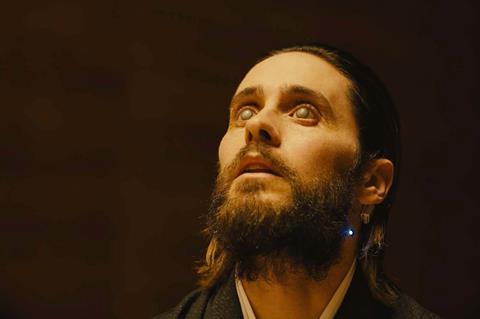 Compared to other European countries, relatively protectionist impulses hold sway, says Martin Blaney.
Similar to the UK, Germany's FSK is an industry-funded body and works with the highest authorities of the various federal states. Set up in 1949, its fees are similar to the UK with distributors charged $11 per minute.
A film can be given one of five ratings: suitable without age restriction; suitable for audiences aged six and up; suitable for audiences aged 12-plus and children over six when accompanied by a parent; suitable for 16-plus; and not to be shown to persons under 18 years.
FSK managing director Christiane von Wahlert explains the body is responsible for examining all audiovisual content screening in the cinemas — films, trailers, advertising — as well as titles released on DVD including all bonus material. In 2017, 22% of films in Germany were classified for all audiences, with the majority (58%) rated 6 or 12, and the remainder at 16 or 18.
National tabloid newspaper Bild recently criticised the 12 rating awarded to Blade Runner 2049 as being too low. It pointed out other countries had given ratings between 14 and 18 (only Spain and Taiwan had followed Germany's line). However, von Wahlert notes FSK receives only around 80 complaints a year in regard to its ratings for a workload of 14,000 evaluations.
FSK also offers protection to minors using the internet through its voluntary FSK.online service, giving age classifications to all online audiovisual content whether it is from such players as Amazon Prime or on YouTube channels or Facebook profiles.
France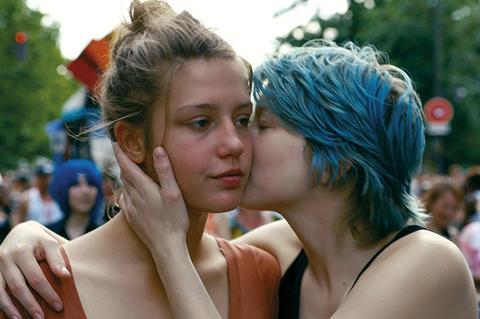 In France, conservative groups battle a permissive classification board, reports Melanie Goodfellow
Film classification is a contentious issue in France where the liberal filmmaking community regularly comes to blows with a small but determined group of conservative lobbyists who want to clamp down on sex and violence on the big screen. Gaspar Noé's Love, Quentin Tarantino's The Hateful Eight, Abdellatif Kechiche's Blue Is The Warmest Color, Lars von Trier's Nymphomaniac Vol I and Vol II, Eva Husson's Bang Gang (A Modern Love Story) and, most recently, Pascal Laugier's horror picture Ghostland are among the titles to have become embroiled in rating disputes.
Ratings are decided in France by La Commission de Classification, an independent body under the jurisdiction of the CNC. Its 27 core members and 54 substitute members represent a cross-section of society in terms of age, religion, gender and profession. Members serve a three-year term. They are divided into four committees: administrative and governmental; film professionals; experts including sociologists and child protection specialists; and a youth committee for members aged between 18 and 24.
The ratings are organised along the following lines: -12, -16, -18 and X. Sometimes these ratings can be nuanced by the addition of a special warning on its suitability for a certain age group. The cost of obtaining a rating certificate is $0.96 per minute of film, so $87 for a 90-minute film.
The commission tends to be balanced in its approach and its rating decisions are among the most liberal in the world. Blue Is The Warmest Color originally received a -12 certificate while it was given an 18 certificate by the BBFC in the UK.
However, in recent years the commission's decisions have been successfully challenged in the courts by conservative pressure groups such as Promouvoir and Action. In 2015, Promouvoir got the -16 certificate for Love changed to -18, and retrospectively forced the cancellation of the -12 certificate for Blue Is The Warmest Color through the appeal courts.
A surprising twist in the case was Kechiche saying he agreed with the move. The decision on Blue Is The Warmest Color was overturned a year later, with the rating reverted to -12, while the rating increase for Love was kept in place. The -18 certificate is seen as the kiss of commercial death for a film in France as few cinemas run -18 screenings.
These actions, however, sparked outrage in the film industry and the then minister of culture Fleur Pellerin set in motion a reform process headed up by CNC director Xavier Lardoux and Jean-Francois Mary, then head of the classification committee.
This resulted in changes to the cinema code governing the classification commission. In particular, an article stating that films featuring "non-simulated sex scenes or extreme violence" should be forbidden for minors was removed. This clause had often been used as ammunition for Promouvoir's legal cases.
Rating disputes still occur and the commission's newly appointed president Yves Gounin found himself under the spotlight after the first session under his leadership this February gave French horror picture Ghostland a -18 certificate. Distributor Mars Distribution challenged the decision and it was dropped to -16.
Spain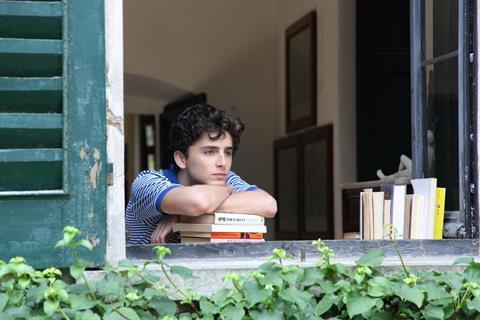 The Spanish system is advisory for parents and cheap for distributors, reports Elisabet Cabeza
In Spain, classification of films falls under the auspices of the state-backed Institute of Cinematography and Audiovisual Arts (ICAA), which is part of the Ministry of Culture.
With the exception of X-rated films — a rating overwhelmingly reserved for pornography — certificates in Spain are advisory, and the adult in charge of the minor ultimately decides whether or not to follow the advice of the ratings board. Films are rated suitable for all audiences, not suitable for audiences below various age points (seven, 12, 16 and 18), or X. There are two additional labels that can be attached to the rating: one certifies the film is "of special interest for children"; the other states the film is "of special interest for promoting gender equality" (applicable to all ratings except X films).
The ratings system receives public subsidy, which is why charges are relatively low, ranging from $12.12 (€10.30) for a film under 30 minutes to $182 (€154.55) for one over two hours.
The implicit or explicit portrayal of sex, violence and drug use are — like in other rating boards — key in the decisions taken. Controversies are scarce, although the rating of Avengers: Age Of Ultron sparked headlines when the film was initially rated "not suitable for under sevens" in Spain in comparison to the 12 rating in the UK and PG-13 in the US.
Similarly, the attitude towards sexual references can be relatively permissive in Spain. For example, sexual references in Noah Baumbach's Frances Ha made the film a 15 in the UK, whereas in Spain it was approved for audiences of seven and up.
More recently, Call Me By Your Name was rated 12 in comparison with the UK's 15 certificate. Saw VI caused a stir in 2009 when it was labelled an X film, effectively stopping it from accessing general theatrical distribution. The previous films in the horror franchise had all been rated 18.
Italy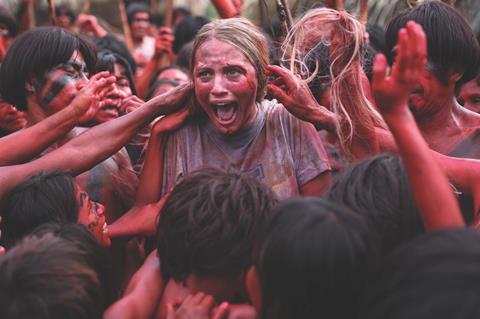 In Italy, Catholic-influenced censorious impulses are on the wane thanks to a new ratings system, reports Gabriele Niola
Once notorious for its strict and prudish approach to film rating, the Italian ratings board has always been funded and managed by the government through the Ministry of Culture, and Catholic principles played a crucial role in the evaluation criteria.
However, since January, the rating system has been updated by the Directorate General for Cinema, the section of the ministry that deals with film, following the approval of a new law regulating all branches of cinema. The ratings bands have been revised, and no longer can a film receive a total ban in Italy.
Films are approved for all audiences, or else rated not suitable for ages under six, 14 or 18. But these ratings are now merely recommendations, as long as children under the suggested ages are accompanied by an adult.
Production companies are invited to help the classification system by self-regulating, the intention being that the board will perform more of a supervisory role in the future. In addition, a series of visual aids explaining the content of the bands is to be promoted, following the example of the videogames industry. The system is fully funded by the Directorate General for Cinema, and there are no charges to distributors for submitting films to the board.
Classification in Italy has been moving steadily in a more liberal direction. Even before the new system was in place, no films had been banned outright in recent years, and they were rarely classified VM18 (prohibited to minors). Titles to earn the top rating include Lars von Trier's Antichrist, Eli Roth's cannibal horror The Green Inferno, grisly 2015 revenge thriller Martyrs and, oddly enough, horror comedy Jennifer's Body, which was directed by Karyn Kusama and written by Juno screenwriter Diablo Cody.
Under the previous regime, ratings often varied depending on the composition of the board, with criticism coming both for the harshness and leniency of rulings.
In 2007, the lack of the strongest band for Mel Gibson's Apocalypto was criticised by a Catholic association of concerned parents, while in 2012 an excessively zealous approach caused French animation The Suicide Shop to be given a rating of VM18. This was eventually softened after a number of vigorous protests.
Japan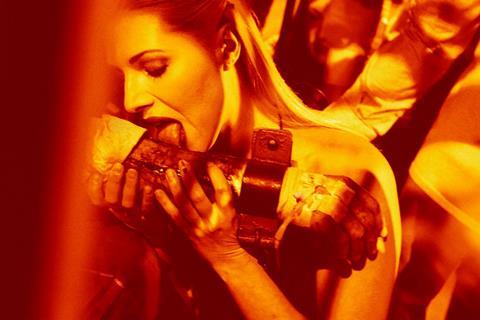 An expensive classification system and a ban on nudity create challenges for distributors, reports Sten-Kristian Saluveer
Regular viewers of Japanese films at festivals or industry screenings are instantly familiar with a rounded 'stamp' that always accompanies the opening credits. This omnipresent mark indicates the year and classification number of Japan's film censorship body Eirin (Eiga Rinri Kiko), which translates as 'film ethics organisation'. Established in 1949, the procedural code of the independent classification body was adapted from the MPAA at the suggestion of US Occupation Forces, sharply marking the liberation of the industry from wartime cinema censorship by the Japanese government.
Eirin's classification for a 90-minute film averages around $2,750 depending on the length of the title. Obtaining Eirin's certificate to screen films in major venues is difficult for independent producers due to the high costs involved in relation to the relatively low production and marketing budgets. As one independent producer remarks: "You need 500 customers to break even on Eirin's fee. So if it was mandatory, you would see fewer indie films in cinemas."
Eirin classifies films into four major categories of G (general audiences), PG12, R15+ and R18+ based on theme, language, sex, nudity, violence, horror, drug use, criminal behaviour and context. Although Eirin's classification is not legally compulsory, some cinemas outside Tokyo have recently begun to refuse screenings of non-rated films, in accordance to the general practice of the Japan Association of Theatre Owners, while indie venues tend to be much more flexible.
Distributors often do not submit films for classification or practise self-regulation by modifying potentially difficult scenes themselves to ensure a smooth classification process. The decision whether or not to submit may be guided by considerations such as the anticipated time slot (regular or late night), the scope of distribution (major or indie) and the nature of the film.
While on-screen nudity is generally taboo in Japan and requires blurring or masking of genitalia by law, rating of films such as Lars von Trier's Antichrist and Kim Ki-duk's Moebius along with strong horror content such as The ABCs Of Death omnibus are examples of films that went through an extensive and difficult approval process.