With rapidly expanding studios and an enhanced tax credit, France is working hard to attract international film and high-end TV productions.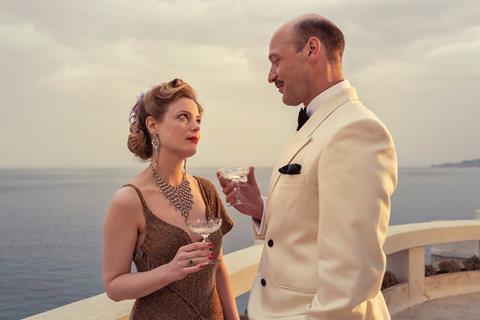 Long an attractive filming location, France has stepped up its game to accommodate a bevy of local and international productions and, increasingly, prestige local- and English-­language projects for major international platforms. Increased investments to expand studio space, technology and education — combined with a boosted tax incentive and qualified crews — have helped to woo major feature and audiovisual production to French soil and keep them around for complete shoots and VFX work.
International production in France has tripled from a $337m (€305m) spend in a pre-pandemic 2019 to a total spend of $1.1bn (€991m) in 2022, up from $440m (€398m) in 2021. "It's clearly not just a post-Covid catch-up trend," says Vincent Florant, director of digital at CNC, the National Centre for Cinema and the Moving Image.
France offers the Tax Rebate for International Production (TRIP), a rebate of up to 30% of the eligible production spend to a cap of $33m (€30m). The rebate rises 10% when VFX expenses surpass $2.2m (€2m) spent on local soil. In 2022, 101 projects benefitted from TRIP, up from 62 in 2021. Key to the surge has been an increasingly strong presence of international streamers making both features and series in French and English. Of the $1.1bn (€991m) spent in France in 2022, $830m (€750m) went to audio­visual production and the remaining $266.5m (€241m) to feature films. Audiovisual production dominates with 82% of overall investment, up from $600m (€540m) in 2021, but "cinema investment has doubled", says Florant of the $266.5m (€241m), up from $125m (€113m) in 2021.
While international productions would often shoot a few scenes or for a few days or weeks in France before moving post-production responsibilities abroad, the boosted tax credit has been a major factor in getting productions to not only come to France, but to stay. Eleven projects qualified for the 40% rebate in 2022, a colossal increase compared to three in 2021, two in 2020 and just one in a pre-pandemic 2019.
John Wick: Chapter 4 did all its VFX work in France after shooting in Paris. Netflix's Murder Mystery 2 also spent several months shooting in Paris, even interior scenes set in Hawaii were filmed at Les Studios de Paris in Saint-Denis.
Apple TV+'s Dior-Chanel drama The New Look and Franklin, about Benjamin Franklin's time in France, both shot in the territory for several months. The latter shut down foot traffic on the right bank of the river Seine for several days. Emily In Paris returned for season three, with season four shooting this year, along with AMC's spinoff series The Walking Dead: Daryl Dixon. Meanwhile, Anna Winger's multilingual co-production Transatlantic shot in Marseille and completed all its VFX work in France.
"The 40% changes everything," explains John Bernard, France-based producer and CEO at Peninsula Film. "We're doing whole films here, not just a piece of them, and that's changed the dynamics of how we do business." Thanks to the incentives, he says, "France is becoming the hottest place to go to shoot. You'd be mad not to bring a whole show to France."
Raphaël Benoliel, who spearheaded production on all four seasons of Emily In Paris along with The Walking Dead: Daryl Dixon, Murder Mystery 2, John Wick: Chapter 4 and David Fincher's upcoming The Killer, confirms: "It's one of the best tax credits in the world, particularly for series."
Longtime line production powerhouses Bernard and Benoliel continue to lead the on-the-ground scene, but more and more local producers with strong savoir faire such as Thomas Buchwalder of Cactus Films, who worked on Netflix's Transatlantic, are multitasking as line producers on major projects; Haut Et Court line- produced Monsieur Spade, a drama series from The Queen's Gambit co-­creator Scott Frank, that shot entirely on location in France.
Bigger picture
Animation titles are also booming as studios and streamers continue to use France as a base. Among the quali­fying TRIP projects, around two-thirds of total spending went to fiction projects ($733m/€664m) and one-third to animation ($361.5m/€327m) according to the CNC. Illumination Mac Guff worked on 2023 release The Super Mario Bros. Movie; Fortiche is behind Net­flix's Primetime Emmy award-winning Arcane and is working on the show's second season; and companies like Mac Guff, Mikros Animation, Technicolor, Newen's Blue Spirit, Xilam and Cyber Group continue to produce animated content for major studios and broadcasters.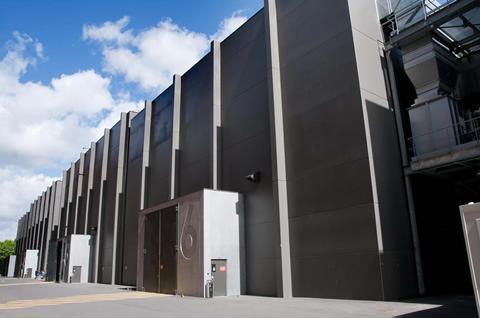 Paris enjoyed record levels of production in 2022, with 102 features and 68 series filmed throughout the year. The French capital saw 7,500 shooting days, up from 2021's then-record 7,000. Paris and its surrounding Ile-de-France region remains the prime location for filming, but other areas are emerging as production hubs, particularly in anticipation of the 2024 Olympic Games. The Nun 2 shot in the south of France, The Serpent Queen in the Loire Valley and Provence Studios in Martigue, with Netflix mini­series All The Light We Cannot See in Saint-Malo and Villefranche-de-Rouergue. Thomas Napper's feature Cliquot, about the origins of the famed champagne family, shot in the Reims region in autumn 2022.
Next year, Paris's scenic streets will be shut to productions because of the summer Olympics. "The games will make it impossible to shoot in Paris, not only in terms of production, but also finding lodging for film crews and talent," says Benoliel. But CNC and local producers are adapting by boosting set space elsewhere. TSF Studios is building a backlot in Coulommiers at a former aerodrome that will include more than 700 metres of Parisian-style streets ready for shooting.
CNC continues to multiply its efforts to attract — and keep — foreign shoots in France. This has been done through both a series of investments and by integrating Film France (formerly a separate national film commission) into a new "attractiveness service" known internationally as 'Film France By CNC', within the national film organisation. A France 2030 project labelled 'The Great Image Factory', with a $386m (€350m) investment from the government, will be topped up by private investors for a total of $2.2m (€2bn) and will be spent on constructing soundstages, virtual and physical production, VFX, animation and education.
Among France's film studios are the vast Studios de Paris, acquired by Tarak Ben Ammar's Eagle Pictures. Provence Studios in Martigues has become a major production hub for projects shooting in the south of France. The famed Studios de Bry-sur-Marne in Paris and Nice's Victorine Studios in the south of France are also expanding, with the former recently acquired by international asset manager Axa.
Turning France into a one-stop-shop for production appeals financially, but is also part of reducing the country's carbon footprint, as the global industry increasingly values more environmentally friendly ways of filmmaking. All projects benefiting from France 2030 investment must have an eco production plan, and keeping international projects from jetting off to shoot in other locations or outsource VFX will also reduce environmental impact.
"The sweet spot is our current cross between great incentives and great infrastructure and savoir faire," says Florant. "We want to be a place to shoot not only France, but a place to shoot — period."
The Lowdown
European status
France is a member of the EU and part of the Schengen Area. Its currency is the euro.
Financial Incentives
France offers the Tax Rebate for International Production (TRIP), a rebate of up to 30% of the eligible production spend to a cap of $33m (€30m). To qualify for the TRIP, a project must be in the fiction genre, pass a cultural test and shoot for at least five days in France for live-action production. A minimum of $276,000 (€250,000) — or at least 50% of the production budget, whichever is lowest — must be spent on French-qualifying expenditures. The rebate increases to 40% on all eligible expenses when productions spend a minimum target of $2.2m (€2m) on VFX in France. Productions can also benefit from regional aid thanks to France's strong network of local film commissions.
Infrastructure and crews
France offers more than 20,000 shooting locations, heritage sites and qualified crews in addition to studio facilities, digital labs and VFX houses. A $2.2bn (€2bn) national investment plan through 2030 continues to fund construction of soundstages, virtual and physical production, VFX and animation and education for industry trades to ensure qualified crews. Productions benefitting from the TRIP work directly with Film France By CNC and local film production service companies such as Peninsula, Firstep or Cactus Films among dozens of others that handle location scouting, hiring crews, work permits, locking in studio facilities and more. Les Studios de Paris is the largest soundstage complex in the Paris area with 102,000 square feet, and Studios de Bry-sur-Marne is also among the biggest in France with 40,000 square metres, a backlot and several sets and stages. Provence Studios in Martigues has 22 acres, backlots and film sets.
Size matters
France is the largest country in the EU by surface area and boasts great air, train and motorway travel. London and Brussels are quick train rides away. From the centre of Paris, Les Studios de Paris is a 30-minute car, taxi or metro ride and a high-speed train to Marseille to reach the Studios de Provence takes three hours. Shooting in France also extends to overseas territories such as Guadeloupe, Martinique, Reunion Island and New Caledonia.
First people to contact
Film France By CNC