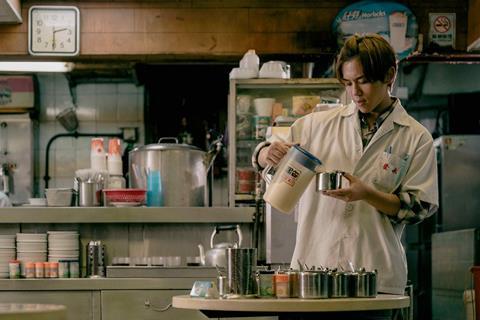 After hitting rock bottom in the first half of 2022, the Hong Kong box office has bounced back with local hits throughout the summer.
Food-themed comedy Chilli Laugh Story has crossed $3.82m (HK$30m) to become the second-best performing local film of the pandemic era, while comedy drama Mama's Affair crossed $2.54m (HK$20m) on the second weekend after its August 11 release.
Both films have injected much-needed momentum into an industry severely impacted by the Covid-19 pandemic, which had seen a dismal $45.5m (HK$357m) taken at the box office in the first six months of 2022 when cinemas were open for just 77 days due to pandemic-related restrictions.
The two features also benefited from the Hong Kong Film Development Fund's film production financing scheme (FPFS), which was given an additional $33.1m (HK$260m) by the government in July 2020 to help revitalise the local film industry.
Chilli Laugh Story and Mama's Affair each received around $510,000 (HK$4m) from the FPFS and are the first of 16 projects to be released that have benefited to date from relaxation measures to the scheme, which has supported small and medium-budget productions since 2007. It marked a significant support to both features, which each had a similar production budget of around $1.3-1.4m (HK$10-11m).
Another local success has been romantic comedy Far Far Away, which crossed $637,000 (HK$5m) two weeks after its August 4 release, despite having a smaller release and marketing budget.
The team behind the quirky feature had also hoped to secure government financing, but when it failed to do so, producer Teresa Kwong and director Amos Why slashed the budget and shot the film in 12 days for just $344,000 (HK$2.7m).
"We worked hard to stretch every dollar to make [the shoot] cost-effective," says Kwong. "It's an experiment but Amos didn't feel compromised. On the contrary, he had more control and less stress in the process."
When its original Valentine's Day release was delayed due to pandemic-related cinema closures, Why shot another film, Smartfone, in just nine days. "We can't do it for an action film but it works well for our films, which are about the simpler aspects of life," adds Kwong. "Keeping it small gives us a better chance at recouping the investment of our stakeholders." She is also a producer of Tsang Tsui Shan's Chroma 11, which premieres in Venice Immersive, the extended reality section of Venice Film Festival.
Rising talent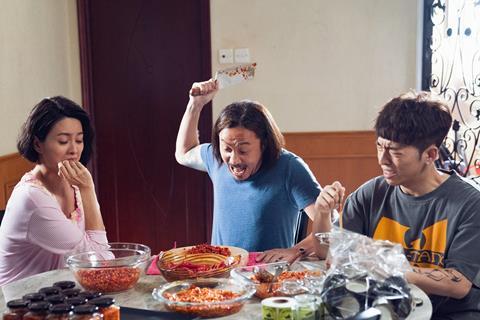 It bodes well that local audiences are responding positively to productions by upcoming filmmakers, as one of the biggest challenges facing the Hong Kong industry has been a lack of new blood.
Chilli Laugh Story was made by first-time director Coba Cheng and stars Edan Lui in his feature debut. Mama's Affair, meanwhile, is the second film by 29+1 director Kearen Pang and marks the film debuts of Keung To and Jer Lau who — along with Lui — are members of popular boy-band Mirror.
While both films are being released in North America, the UK, Taiwan and several Southeast Asia markets, China is not on the cards as the mainland audience continues to be more receptive to Hong Kong's action tentpoles such as Detective Vs Sleuths and Warriors Of Future.
Cop thriller Detective Vs Sleuths reunites director Wai Ka Fai with star Lau Ching Wan and shot in 2018 but was reportedly subject to a long censorship period in mainland China. With mixed reviews, it earned $1.91m (HK$15m) in Hong Kong. But the real money lies in China, where it grossed more than $103.1m (rmb700m).
Philip Yung's crime epic Where The Wind Blows has suffered a similar lengthy wait for release. After withdrawing from Hong Kong International Film Festival (HKIFF) last year, it finally made it back to open the festival on August 15. Its China release is still undated.
Such cross-border co-productions, driven mostly by Hong Kong, have become the norm following the introduction of the Closer Economic Partnership Agreement (CEPA) in 2004. Many established Hong Kong directors were lured to Beijing by mega budgets and gigantic audiences. Recent years have seen some take part in "main melody films" — the term used in China for patriotic films — such as The Battle At Lake Changjin and its sequel, both co-directed by Tsui Hark and Dante Lam with Chen Kaige, which made a combined $1.45bn (rmb9.8bn), as well as Andrew Lau's Chinese Doctors.
"No matter how hard we work on the script and the production, we cannot upsize the Hong Kong market," says Saville Chan, part of the younger generation of independent Hong Kong-based producers that focus more on local cinema. "It's a business decision if Hong Kong filmmakers give priority to China."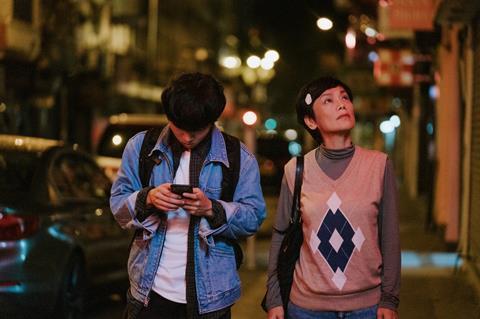 Having previously produced Adam Wong's She Remembers, He Forgets and The Way We Dance franchise, Chan's latest project is A Light Never Goes Out, which is in post-production. The story revolves around a widow, played by renowned director/actress Sylvia Chang, who strives to bring back an iconic neon sign that once illuminated Hong Kong in its heyday.
"Hong Kong's neon lights are world-famous and have been captured in many foreign productions," says Chan. "They are now vanishing but have attracted international attention. With a unique story, I believe smaller local productions can find distribution opportunities and reach wider audiences beyond Hong Kong and China."
A Light Never Goes Out, the feature directing debut of Anastasia Tsang, was made on $700,000 (HK$5.5m), funding it received from the Film Development Fund's First Feature Film Initiative (FFFI). The initiative has been broadly welcomed by the industry as it helps create a pool of new directors, funding 18 first features since 2013.
Notable projects include Wong Chun's Mad World, Norris Wong's My Prince Edward, Oliver Chan's Still Human and Chan Kin Long's Hand Rolled Cigarette, all of which won the best new director prize at the Hong Kong Film Awards. The titles enjoyed a solid run at the Hong Kong box office coupled with recognition on the international festival circuit.
Working realities
Aside from the pandemic, Hong Kong is also reeling from the 2020 national security law and the 2021 amended film censorship ordinance that allows the authorities to ban a film if it is deemed to endanger China's national security.
"The laws have certainly raised concerns, but not so for commercial fare like action and police thrillers," says a filmmaker who requested anonymity. "If they can pass the censorship in China, they have no problem in Hong Kong. The concerns are for documentaries or productions that touch on the recent social movements."
It comes as no surprise that films dealing with sensitive subject matter — such as Chan Tze Woon's hybrid documentary Blue Island, May You Stay Forever Young by Rex Ren and Lam Sam, and Australia-based Clara Law's Drifting Petals — were not in the programme of this year's HKIFF. It is unlikely they could secure public screenings in Hong Kong in the current political climate.
In June, Kiwi Chow released his documentary Revolution Of Our Times through online platform Vimeo for international streaming, while Taiwanese director Wu Zi-En also turned to Vimeo to offer his 24-minute short film Islander for free when it did not get clearance in time for Hong Kong's Fresh Wave International Short Film Festival.
"It may be possible to control a specified market, but it's impossible to control the world, with how the internet operates," adds the anonymous filmmaker.
Spotlight
Two Hong Kong features receiving their world premieres at the 46th Hong Kong International Film Festival (August 15-31).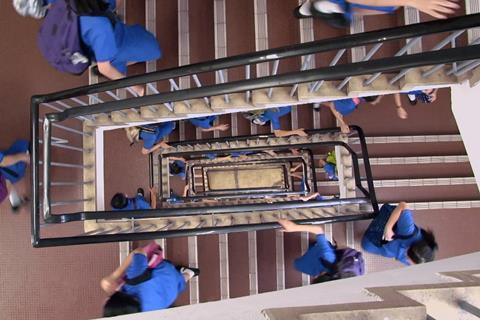 To My Nineteen-Year-Old Self
Dir. Mabel Cheung
Acclaimed director Cheung (An Autumn's Tale, The Soong Sisters) follows a group of students from her alma mater, Ying Wa Girls' School, at both its campus and a decanting site over 10 years. This documentary offers an up-close coming-of-age account of the students, while capturing the transformation of the heritage school from a major redevelopment and the Hong Kong society in its most turbulent years. Alex Law, Cheung's close collaborator who passed away recently, served as production consultant. Echoes Of The Rainbow, which Law directed and Cheung produced, earned the Crystal Bear at the Berlinale's Generation Kplus.
Contact: Golden Scene felix@goldenscene.com
The Sparring Partner
Dir. Ho Cheuk Tin
Based on the 2013 case of a young man who partnered with his friend to murder and dismember his parents, this multi-layered narrative recounts the complex trial as the defendants and defence attorneys turn on each other while the debate inside the jury room heats up. The cast includes Alan Yeung and Mak Pui-tung, both award-winning theatre actors. It marks Ho's directorial feature debut and plays in the Chinese-language young cinema competition of HKIFF's Firebird Awards. Produced by Philip Yung, it was financed by Mei Ah Entertainment with the support of the Hong Kong Film Development Fund's film production financing scheme. Ho was assistant director on Yung's HKIFF opening film Where The Wind Blows.
Contact: Mei Ah Entertainment winniechan@meiah.com