Screen talks to filmmakers from the region about partnering with the SVoD giants.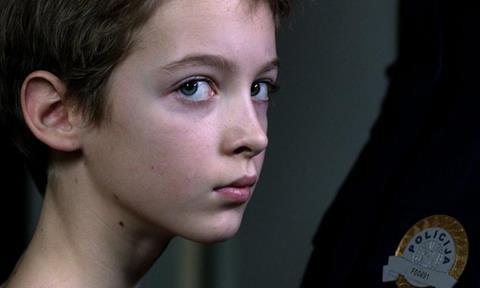 For filmmakers in the Balkans as elsewhere, it is easy to regard streaming, cable and satellite giants like Netflix, HBO and Amazon Prime as the new promised land.
Not only do these companies tend to pay more for rights than traditional theatrical distributors, but they also offer access to a global audience. Netflix alone currently has over 100 million subscribers worldwide. But what are the catches?
Screen speaks to a range of filmmakers from the region who have struck deals with the SVoD and cable giants.
'Amazing experience'
Croatian director Ivona Juka's feature debut, You Carry Me (2015, pictured), was the first feature from the Balkan region to be bought and streamed by Netflix. The director and her producer (and sister) Anita Juka were "thrilled" at the deal. What gratified them most was that the VOD giant didn't just make the film available in a few eastern European territories but agreed to stream it worldwide.
"This was a great compliment for us, because it showed they (Netflix) considered us to be on the same quality level as American productions, which make the majority of the content on their platform along with high-budget European and international films", the director notes.
"It's a big thing that a movie in the Croatian language can be seen by, for example, a New York businessman, an Oklahoma housewife or a Brazilian student, or anyone else with a Netflix account for that matter. For many international viewers, this will be the first chance to hear our language, our music and see our actors as well as our locations and cultural characteristics."
Adding to the symbolic significance of the deal (negotiated by Pim van Collem's Amsterdam-based sales outfit Dutch Features Global Entertainment) was the fact that this was a Croatian-Slovenian-Serbian-Montenegro co-production. Netflix's acquisition of the film, which was Montenegro's foreign language Oscar candidate, therefore gave a boost to the entire region.
Of course, as a non-English language film from a first-time director, You Carry Me doesn't appear high up on the Netflix home page. You have to root around a bit to find it under the "Eastern European" films label, next to such other titles as Houston We Have A Problem, Stalingrad and Son Of Saul. Nonetheless, Juka says having the film on Netflix "has been an amazing experience."
"We've received great feedback from viewers from the UK, Brazil and Spain. After watching You Carry Me at Netflix, they leave messages at Facebook page of the movie or write to us."
Optimism
Eurimages executive-director Roberto Olla was recently quoted warning of the danger that a Netflix deal for a European arthouse film can result in that film having to "bypass theatrical and festival circuits" and not being able to circulate freely because of the strict conditions the VOD giant imposes. "The movie will end up in the bottomless Netflix well, with zero visibility," Olla told an LA-based US trade magazine.
Balkan filmmakers are markedly more optimistic. "They (the SVOD companies) pave the way for filmmakers from smaller countries to reach wider, international audiences," suggests Juka. In her case, her film had already had a strong festival run before Netflix took it.
Serbian director Goran Paskaljevic likewise had a very positive experience when Amazon bought the VOD world rights to his recent feature, Land Of The Gods (pictured, below), at Toronto last year.
Several "traditional" independent distributors from the US, Spain France and elsewhere had been looking to take the film but none was prepared to pay a minimum guarantee. Amazon, though, was ready to offer money up front. This has enabled Paskaljevic (who produced as well as directed the film) to begin work on his next project, My Name Is Muhammed, which will shoot next year in Italy.
Nor was there any issue with losing the theatrical window. The film was made available on Amazon in May this year, a full eight months after its TIFF premiere.
"Classical international distribution companies are less and less interested in buying our films because the promotion is very expensive and our market is small. That's why I think that VOD platforms are a chance for Balkan films to get a worldwide distribution," the director suggests.
HBO
HBO has been active in eastern Europe for far longer than either Netflix or Amazon. The cable giant has been supporting documentary in the region since 2007 and has backed close to 100 docs.
It has been producing TV fiction since 2010 and has commissioned and/or produced 470 episodes and over 270 hours of material. HBO also invests occasionally in local feature films (for example such Polish titles as Agnieszka Holland's Spoor and Jan P. Matuszynski's The Last Family) but the emphasis is on series TV.
"The firm belief of HBO was that another element that would be attractive for subscribers - and would attract subscribers - would be some local programming that spoke to them in the HBO spirit but in their own language and in their own cultures and geographical contexts," explains Antony Root, Executive Vice President, Original Programming and Production at HBO Europe.
"It was not a philanthropic decision. It was very much believing that to build a business in the region, we needed to offer local audiences local fictions and documentaries."
Intriguingly, certain projects have been supported by more than one of the SVOD giants, Houston, We Have A Problem was commissioned by HBO Europe but then Netflix came in to take all the territories outside HBO Europe.
Unlike some of its rivals, HBO has no problem with feature docs it supports being given cinema releases first or showing widely on the festival circuit. For example, Houston, We Have A Problem had a cinema release in 8 countries and travelled to more than 60 festivals.
"We celebrate the opportunity for a theatrical window in the country of origin and sometimes outside the country of origin. Actually, we find that if we can piggyback the attention a film gets in a theatrical environment in terms of when we premiere, that can be to everybody's advantage," Root says.
Life after Netflix
Sales agent Pim van Collem points out that even with a Netflix deal, a film can have an afterlife. The Netflix holdback tends to be for one or two years so there may still be a chance to license it elsewhere once that holdback is over. Another of his observations is that Netflix is an excellent way to showcase a new talent to the industry as well as to the public. In the case of You Carry Us, he has been contacted by distributors interested on Ivona Juka because they saw her film on Netflix.
What is clear is that HBO, Netflix and Amazon are boosting rather than restricting opportunities for filmmakers in the region. As Root says, "it can only be to the advantage of talents that there are more places they can go," says Root.
Not every filmmaker is comfortable working with these VOD giants but most are very glad to see them there. As Bostjan Virc, Producer: Houston, We Have a Problem, puts it: "These big global brands/networks definitely bring additional opportunity for funding and distribution. On the other hand, they are not public funds with soft funding. They are demanding business partners - so no free lunch there!"