Busan International Film Festival is celebrating its 24th edition with a new programming team, new-look sections and outreach initiatives for the local community.
Over the past few years, Busan International Film Festival (BIFF) has been making its way out of a long tunnel in the aftermath of a national-government blacklisting and filmmaker boycotts, as well as recovering from the loss of its highly respected co-founder and Asian cinema programmer Kim Ji-seok.
"You could say we are in the process of restoring the festival to its original state," says BIFF chairman Lee Yong-kwan. "We lost so much energy, it's been taking more time than expected, but I think this is the year we can make it back to normal and take a new leap towards the future."
The festival has this year assembled a new team of programmers and a new deputy director — both hiring from outside and promoting from within — as well as launching a new 'Icons' section. It is also reaching out to the local community to strengthen bonds with the citizens of Busan, who also influence the politics that have in the past shaken the festival's foundations, and in the process grow a more sustainable and diverse audience base.
In addition, following the death of former deputy director Kim Ji-seok in 2017, BIFF has been making a concerted effort to reach out to and maintain relationships with his long-term friends, including other Asian festivals and filmmakers; it is a strategy that seems to be working. "No other single individual could do what Kim Ji-seok did alone for 20 years. Several of us are now doing it as a team," says Lee.
Guests set to attend this edition include Mohsen Makhmalbaf, who sits on the Kim Jiseok Award jury and has his latest film Marghe And Her Mother in the Icons section; Park Chan-wook, who is presenting his watershed thriller Oldboy in the Korean cinema centennial programme; Hirokazu Kore-eda, who is screening The Truth as a Gala Presentation, as well as accepting the Asian filmmaker of the year award; and Japanese star Joe Odagiri, who is presenting his feature directorial debut, They Say Nothing Stays The Same, in A Window on Asian Cinema.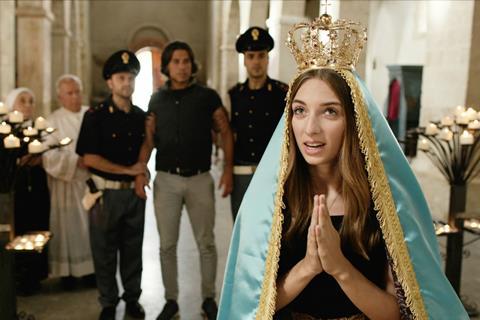 Other guests include Timothée Chalamet and Joel Edgerton, who are starring in The King, screening as a Gala Presentation; Costa-Gavras, who has Adults In The Room in Icons; and Mike Figgis, who is heading the New Currents jury.
BIFF festival director Jay Jeon says: "We are still a young festival compared to those around 60 years old. But we are working towards strengthening our organisation and finding talented people to work with."
Fresh perspectives
Earlier this year, the festival appointed Kang Seungah, former senior editor at local daily newspaper Busan Ilbo, as a new deputy director at BIFF, joining the sitting deputy director Kim Bokkeun. With a background covering everything from culture and education to economics and international affairs, Kang is bringing her local knowledge to support the festival with strategic partnerships and more fluid communication with the local population in Busan.
BIFF has also promoted from within, appointing former Korean Cinema programmer Nam Dong-chul as programme director. Pak Dosin, who previously programmed Midnight Screenings and English-speaking territories, is now programming World Cinema with newcomer Seo Seunghee, who is based primarily in France.
For Asian Cinema programming, former Asian Film Academy manager Park Sun Young is working with Park Sungho, who was a programming team manager in previous years under Kim Ji-seok, and Chae Bohyun, who worked at the Asian Film Market. Jeon himself has taken a hand in programming Japanese films this year. Critic Jung Hanseok has been appointed as Korean Cinema programmer, with fellow critic Kang Sowon programming the Wide Angle section of shorts, documentaries and experimental films.
"This year has been about re­organising the staff and programming, getting ready for the festival's 25th edition [next year] and standing on the cusp of becoming a global film festival," says Lee.
The new Icons section is one of two major programming innovations at the festival. Screening a total of 19 titles, this section is designed to highlight works from iconic filmmakers who would otherwise be programmed in the larger pools of the A Window on Asian Cinema and World Cinema categories. In addition to the Makhmalbaf and Costa-Gavras titles, Icons is presenting the world premiere of Brillante Mendoza's Mindanao, the international premiere of Gabriele Salvatores's Volare and Bong Joon Ho's Palme d'Or winner Parasite.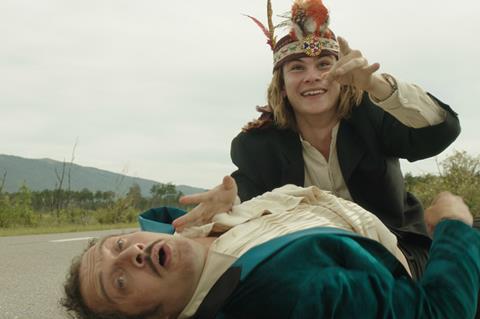 BIFF is also revamping the Korean Cinema Today section, which previously featured a round-up of the year's most notable local releases, as well as new independent films. In an effort to promote a greater number of fresh local discoveries, 10 out of the 16 titles selected for Korean Cinema Today — Panorama are world premieres, including Park Jungbum's Not In This World, which was the first recipient of the Asian Cinema Fund's independent feature film production support. All 10 of the Korean Cinema Today — Vision films are world premieres, including Jeong Ga-young's Heart.
Meanwhile, former producer Jung Mi is managing the Community BIFF initiative, which targets civic participation at cinemas and venues in Nampo-dong, where BIFF was located when it launched in 1996.
Community BIFF events include Request Cinema, through which local groups and individuals can request certain programmes to be arranged by the festival. Applicants have to fill a minimum number of seats when tickets go online before their requests are granted.
Successful applicants this year include a screening of music-themed film Begin Again, with a live concert, and sports title Loser's Adventure, for which an educational group has requested spin bikes while watching the film.
"We're trying to move away from a single focused area for festival venues and make BIFF a celebration for citizens from all over Busan," says Jeon. However, he adds the festival's budget is staying around the same as last year at a little under $10m.

BIFF's 24th edition is running October 3-12, with the Asian Film Market taking place October 5-8 and the Asian Project Market running October 6-8